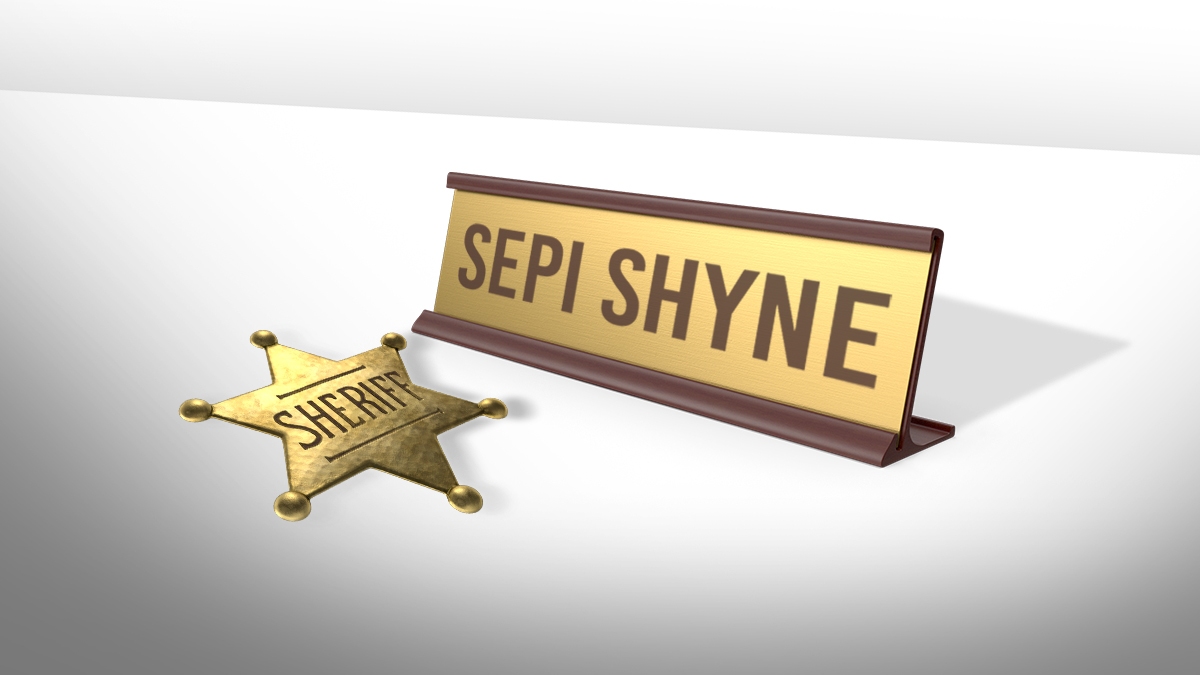 As Sepi Shyne assumes the ceremonial role of Mayor, there is a different kind of tone to her leadership.
Last week's City Council meeting included a robust public comment period in which WeHo resident Annie Jump Vicente, a trans woman, protested her treatment and recent arrest by the Sheriff's Department. Vincent was charged Dec. 7 with obstructing a domestic violence investigation at her apartment building.
During the City Council meeting, Shyne revealed she has intervened in the case by asking that charges against Vincent be dropped.
"I just wanted to let you know I hear you," Shyne told Vincent. "I thank you for giving public comment tonight. I saw what happened and it was really sad to see how you were arrested. I saw you getting misgendered multiple times. When trans folks get mis-gendered, it is an act of violence — which is absolutely unacceptable for the deputies to commit this type of act of violence in the City of West Hollywood, because we were created by our founders, one of whom is sitting on the dais with us, to protect all our residents. I have already and will on the record request that the charges against you be dropped."
"As far as firing the officers, I am not sure that is in our power," Shyne continued. "In fact, I do not think it is. I would like our city attorney or Community Safety director to provide information on the procedures that can be followed for the filing of grievance and for the captain to provide information on what happened."
Captain Bill Moulder of the West Hollywood Sheriff's Station issued the following statement with regards to the incident:
On Wednesday December 7th, 2022, at approximately 3:03 pm, West Hollywood Station received a priority call for service regarding a domestic violence incident.

Deputies responded to the 1100 block of Poinsettia Drive, in the City of West Hollywood, regarding the domestic violence call. Upon arrival, an irate female white, adult, unrelated to the domestic violence incident, approached Deputies and stood at the entrance of the apartment complex, not allowing Deputies to enter the location and conduct their investigation. In domestic violence incidents, every second is critical for the safety of victims involved. As a result of the female preventing Deputies from entering the apartment complex to get to the domestic violence incident, a use of force occurred and the female was arrested for obstructing the Deputies in the lawful course of their duties.

Deputies were then able to go to the apartment where the alleged domestic violence incident was occurring. Deputies contacted a male, who was home alone. He said his girlfriend had not been there for a couple days. A protective sweep of the location was conducted and no one else was located in the apartment.West Hollywood Station Detectives are in the preliminary stages of their investigation. The investigation is ongoing and there is no additional information available at this time. We are also investigating if this was a false report of an emergency. That is a separate investigation."
It is unusual for a city councilmember to intervene in a legal proceeding. It is even more unusual for any citizen to receive special treatment after disrupting both the Sheriff's investigation and the City Council meeting in real time.
Shyne's actions here have likely set a broad new precedent that leaves many questions unanswered.
How much power do WeHo's elected officials have over the Sheriff's department and their procedures? Should they be able to ask that charges in ongoing cases be dropped, or conversely, to have deputies open new investigations at their request?
As WeHo residents, should we be presenting our own private disputes with law enforcement agencies to City Council during the public comment period? Would we be given the same level of attention, prompt response and favorable treatment as was given to Vincent? Do those officers really deserve to be fired?
Is it possible the whole thing was a setup? You read Moulder's report above " We are also investigating if this was a false report of an emergency." Did Shyne jump to conclusions ?
We are fortunate to have a mayor and councilmembers who are familiar with our individual needs — but it must not become a special privilege, reserved for certain community members and not others. We need guidelines — what we can ask for, how to ask for it, and what is off limits. Our leaders need to know these things, too.