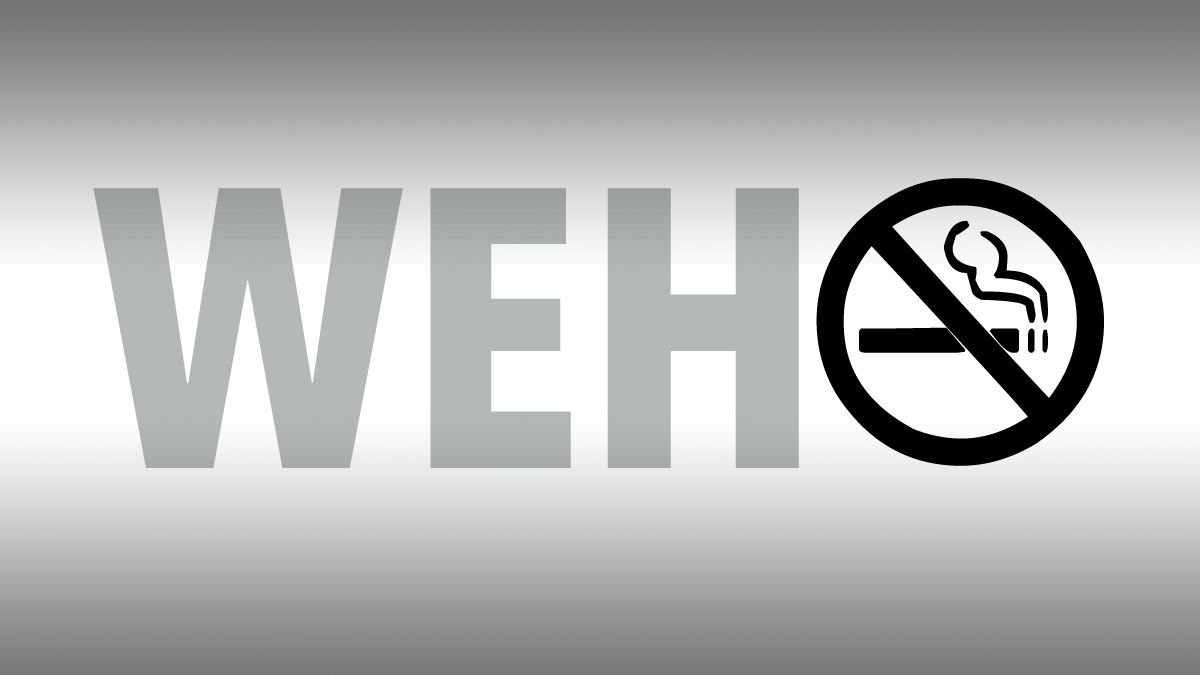 You've only got five days left to legally smoke or vape in your West Hollywood apartment — and that includes the patio or balcony.
A new section of the WeHo municipal code goes into effect Jan. 1 that prohibits smoking in "existing units" in multi-family dwellings, which basically means most apartments.
The city defines "smoking" as cigarettes, cannabis and tobacco vapes, and other products made from tobacco and/or nicotine.
Those caught breaking the new rule are subject to a fine ranging from $100 to $500. Lucky for you, it won't be grounds for eviction or imprisonment.
Why, you ask?
Here's what the city says:
Numerous studies have found that tobacco smoke is a major contributor to indoor air pollution and that breathing secondhand smoke is a cause of disease in nonsmokers. At special risk are elderly people, individuals with cardiovascular disease, and individuals with impaired respiratory function, such as asthmatics and those with obstructive airway disease. The U. S. Surgeon General has concluded that there is no risk- free level of exposure to secondhand smoke.
The United States Environmental Protection Agency has found secondhand smoke to be a risk to public health and has classified secondhand smoke as a group " A" carcinogen, which is the most dangerous class of carcinogens. The California Air Resources Board has put secondhand smoke in the same category as the most toxic automotive and industrial air pollutants by categorizing it as a toxic air contaminant for which there is no safe level of exposure. Secondhand smoke can seep under doorways and through wall cracks.
The City Council finds and declares that the purpose of this Chapter is to protect the public health and welfare from secondhand smoke by prohibiting tobacco and cannabis smoking and vaping in enclosed and unenclosed common areas of multi -family dwellings and tobacco smoking in all new multi -family dwelling units, to gradually reduce secondhand smoke in multi -family housing, and to promote self -enforcement through educational outreach regarding smoking prohibitions. Regulating secondhand smoke is challenging and must balance various considerations and interests.
The City Council further finds that, in the interest of the public health and welfare, imposing restrictions on smoking or vaping cannabis in the privacy of one' s residence is not warranted for tenants that consume cannabis for medicinal, therapeutic or recreational purposes. State law does not allow cannabis smoking in public places and prohibiting cannabis consumption in private units would not leave available safe alternatives.