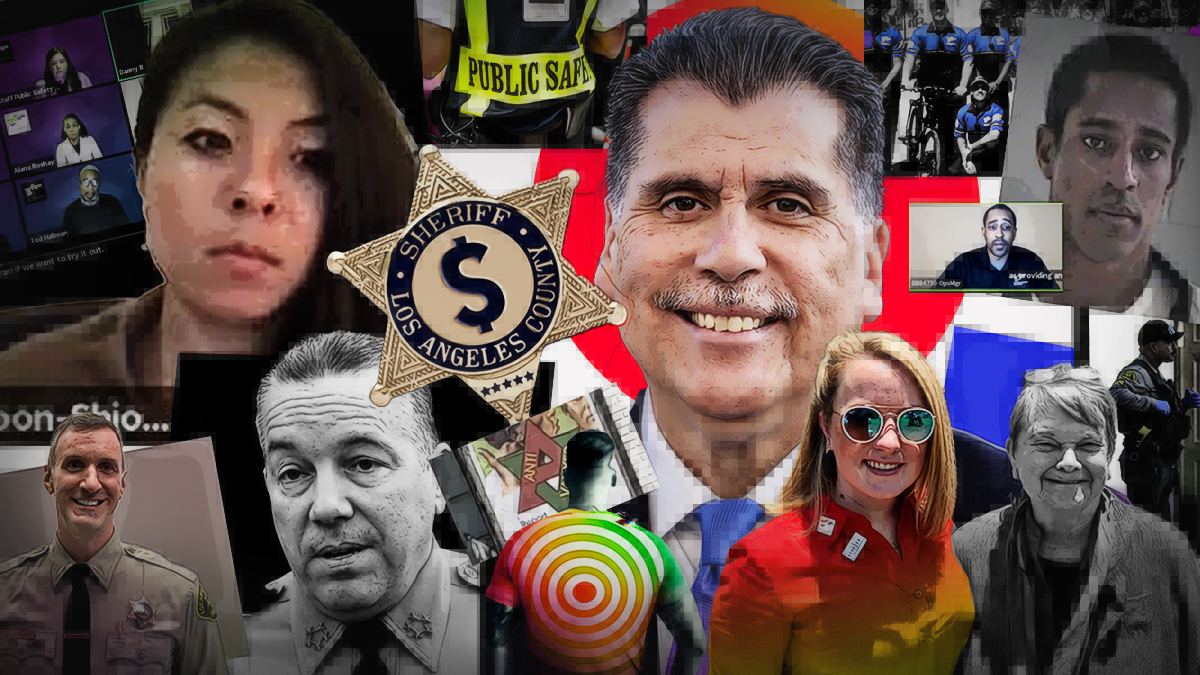 No topic dominated the conversation this year in West Hollywood as much as crime and public safety. While residents clamored for increased police presence, city leaders fought hard to have fewer armed peace officers patrolling the streets of WeHo. This strange paradox culminated in a proxy war between progressive activists wanting to "re-imagine" policing and the city's residents. At times it seemed as if the opposing sides were living in completely different realities — two tales, one city, and never the twain shall meet?
Here are the crime and public safety stories that made the biggest impact in 2022:
Crime is not on the rise, they said.
How can you feel safe if you don't trust the people in charge?
WeHoans' faith in their leaders was shaken this year when residents were presented with two vastly different narratives about the state of public safety in their city.
The neverending blair of police sirens and the thunder of helicopters, the TV news reports, the frightening alerts they received day and night on Citizen and NextDoor, anecdotes they heard from friends and neighbors — they told one story.
But the voices of authority, the experts, the ones in charge — they were telling the opposite story:
"In our city there seems to only be an increase in fear. There hasn't actually been an increase in crime."
— Former Councilmember John D'Amico on December 21, 2021
"There continues to be a narrative that says that areas around us are unsafe and thus we must feel unsafe. There's a lot of misinformation and a lot of hearsay that is contributing to people's fear, and that fear is real, but it's based on misinformation."
— Former Councilmember Lindsey Horvath on December 21, 2021. Horvath is now the county's District 3 Supervisor, in charge of public safety for two million people.
"The number of crimes in our city has dropped precipitously over the summer. Crime has gone down."
— D'Amico, September 20, 2022.
"Public safety doesn't need to be restored because it was never taken away."
— Councilmember John Erickson, September 20, 2022, poking fun at City Council candidate Steve Martin for using "Restore Public Safety" as a slogan on his yard signs.
The people of WeHo, however, saw through it. And then they stopped being silent.
"You've felt it, I've felt it, our neighbors and friends have felt it. Crime in West Hollywood is escalating at a dangerous and alarming rate, day by day," a resident named Dean wrote to WEHOville on July 11.
"I've lived in West Hollywood for, I'm sure, more than 40 years," resident Polly Businger told the Public Safety Commission on July 14. "I do not go out (anymore). I used to go out and walk at night. I don't dare do it now. We don't feel safe."
Those who challenged the official line of thinking faced ridicule and public shaming. But the truth was on their side.
Crime is actually on the rise.
"Crime is up on the West Side by 266 percent" — July 14
"Crime rises by 38 percent" — Aug. 9
"Crime on the West Side almost doubled from 2021 to 2022" — December 22
Statistic after statistic, headline after headline that emerged throughout 2022 verified what everybody knew to be true: Crime is in fact on the rise.
Why? The COVID pandemic, the protests/riots of 2020 and a soft-on-crime district attorney combined to disrupt the ecosystem of law and order in Los Angeles County, and public safety officials have been trying to adjust to this brave new world ever since.
From pickpocketers to smash-and-grab ringleaders to brutal follow-home robbers, those who wish to break the law in Southern California are living in a golden age. They crave more and fear less, knowing that lax prosecution means they're more likely than ever to get away with their crimes. That pervasive feeling of lawlessness has polluted WeHo and its surrounding communities. Left unchecked, it is trickling down into our everyday lives and our collective conscience, opening wounds in our psyche that will be hard to heal.
The origins of 'Defund the Sheriff'
Do you have a bone to pick with the Sheriff's department †but lack the facts to prove your point?
Well, if you're billionaire heiress Nika Soon-Shiong, the solution is as easy as 1-2-3:
commission an independent audit from a friend who's a data analyst
come up with conclusions and find numbers to support them
present the findings as irrefutable fact to your friendliest colleagues on the Public Safety Commission
"The Sheriff is overcharging WeHo" was the bombshell claim of Soon-Shiong's report, which she literally hand-delivered to the Commission during their February meeting — without warning, for maximum wow factor. Indeed, the entire movement to defund the sheriff took root from this pile of cherry-picked figures and facetious persuasions.
February 2022: Public Safety Commission recommends that WeHo slash the sheriff's budget
Soon-Shiong's snappy soundbites, endless spreadsheets and slick report covers left the Public Safety Commission spellbound, and their impulse was to Do Something … but what? Lo and behold, Soon-Shiong had the perfect idea — slash the sheriff's budget. The majority of the commissioners jumped on board, beaming with pride over their intrepid, progressive move, blissfully unaware of the puppet strings they were dangling from.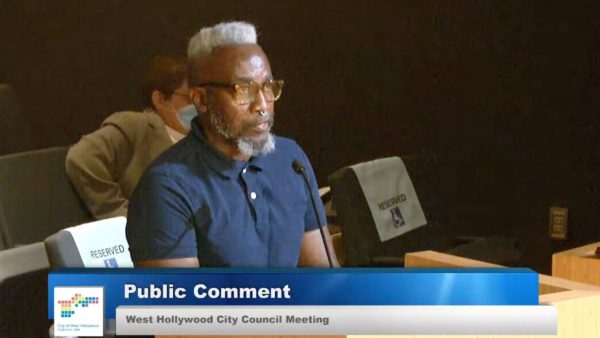 June 26, 2022: Some Public Safety Commissioners backpedal on the plan
But once people started catching on, feet started getting cold. In the face of withering public criticism, Chairman Todd Hallman and Commissioner Robert Oliver attempted major damage control on June 27, pleading with City Council not to reduce the sheriff's budget — in other words, to ignore the very recommendation they had made only months earlier. Instead, City Council went full speed ahead.
June 26, 2022: City Council votes to proceed with the budget cuts
Two days later, a divided City Council formally approved the removal of five deputies from patrolling WeHo streets in 2023 and 2024. Erickson joined Mayor Lauren Meister in voting against the proposal, but as of last week, he now counts himself as an enthusiastic supporter of the cuts.
Sept. 20, 2022: City Council hits the pause button.
City Council delayed the plan back in September after the Block by Block program fell behind in hiring 30 additional security ambassadors meant to compensate for the five lost deputies. Hopes arose that Council might reverse course on their original plan, or at least delay it again.
Dec. 19, 2022: City Council seals the deal, downsizes police force by two deputies
With Chelsea Byers solidifying the new majority on City Council, Shyne and Erickson overrule Meister and John Heilman. The proposal passes and defunding prevails. WeHo's police force loses two officers starting Jan. 1. Three more will likely follow in April.
Other public safety headlines that shook West Hollywood…..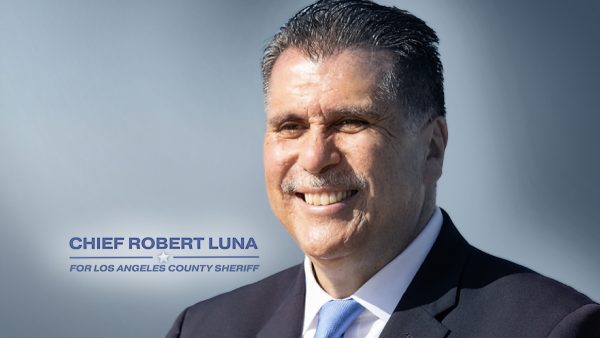 The confrontational Sheriff Alex Villanueva made many enemies during his first and only term and in 2022, he got outgunned by the nice guy. Robert Luna takes office with many hopes riding on his shoulders — and a horde of public image problems still plaguing the department.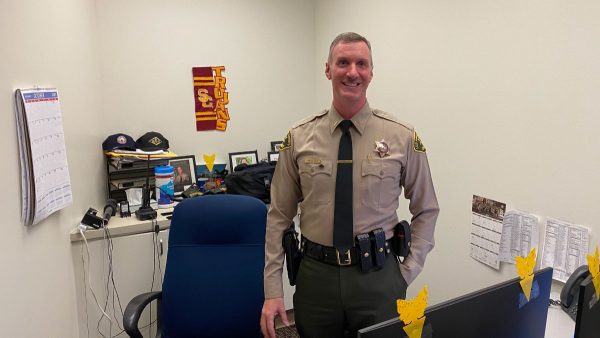 This good-natured guy has shown WeHo he's got all the makings of a great leader, and as the only gay captain in the department, he provides the representation we need in the highest ranks of local law enforcement.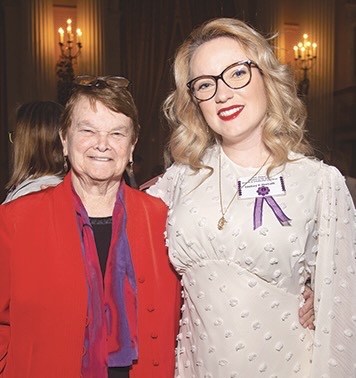 The persistent rumors of corruption and bribery in the former County Supervisor's office became all too real when former Sheriff Villanueva descended on her home in an early morning raid this past fall. Was it political payback? Maybe. But the case is now in the hands of the attorney general. An indictment would rock Los Angeles County and cast deep scrutiny on the powerful (perhaps too powerful) Board of Supervisors.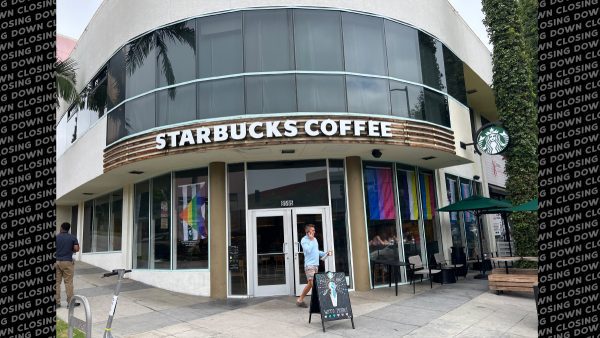 As the "Big Gay" Starbucks in WeHo closed up shop, the company's CEO placed blame directly on progressive idealogues who let crime spiral out of control.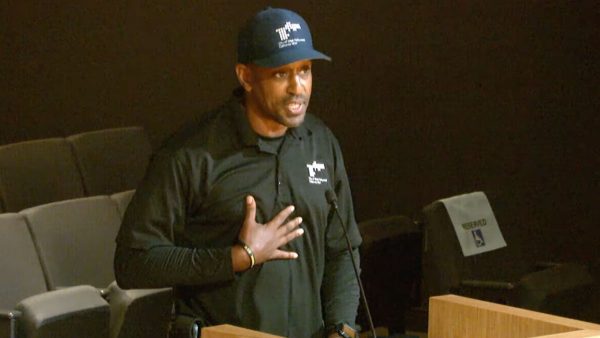 West Hollywood residents were caught completely off-guard by the revelation that Shea Gibson, operations manager of the Block by Block security ambassadors, spent time in prison for voluntary manslaughter. But they stood by him and his years of devoted service.
Hate crimes make a comeback
Hate crimes against LGBTQ people leapt from 641 in 2020 to 786 in 2021, a staggering 23 percent increase that's the largest on record since 2002. Meanwhile, acts of antisemitism threatened the Jewish community throughout L.A. County.