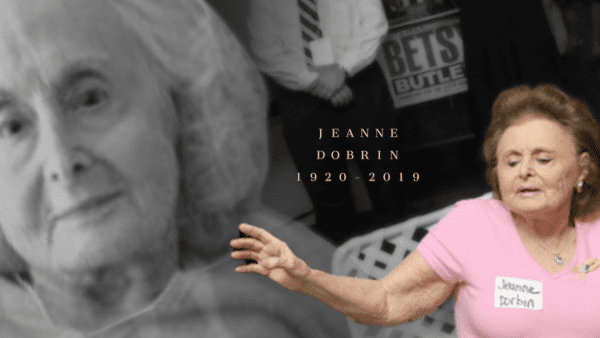 The following article is to update residents to the status of Jeanne Dobrin. The thoughts and opinions are my own and do not represent a judgement of right or wrong toward any party.
Jeanne Dobrin passed away in January 2019.
She was cremated but never given a service or burial.
Her ashes are are in an urn in West Hollywood, caught up in litigation.
The legend of Jeanne Dobrin is woven into the fabric of WeHo. The history of West Hollywood could not be told without mentioning her name. Dobrin graced these pages with interviews, antics, and a life dedicated to the City of West Hollywood.
The late Jeanne Dobrin passed away three years ago at the age of 99 years old.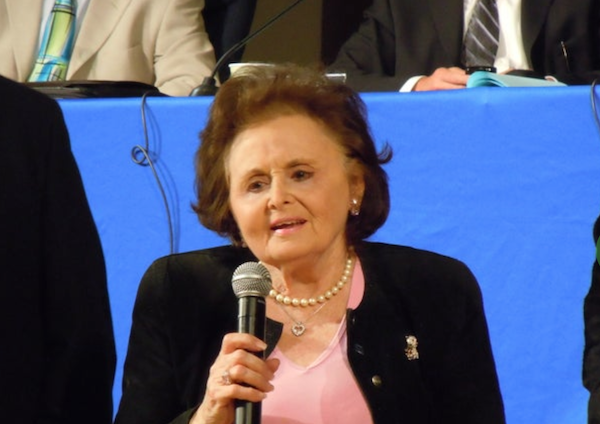 Dobrin was a fixture at every City Council and Planning Commission meetings. She battled the City Council on developments, liquor licenses, ethics and a host of issues well into her 90s. Dobrin stood up to City Council members and the polices affecting West Hollywood. Some of us can still hear the cracking of her cane on the public comment podium.
She was hearing impaired and insisted that the City Council chambers offered closed caption television and hearing aids for the public.
Dobrin sued the City over the "Palms Project" development. The City settled.
Jeanne's family was City Hall, despite the policies or who occupied the council seats.
A resident of Cynthia Drive for many years, Jeanne had no family. Her husband was found dead in their apartment many years earlier after an apparent suicide, and few words were spoken of it. Jeanne's family was all of us, the city staff and the city she loved. Dobrin's last will and testament reflected whom she loved and what she wanted most. But that will, her ashes and her wishes have been tied up in legal proceedings for about two years.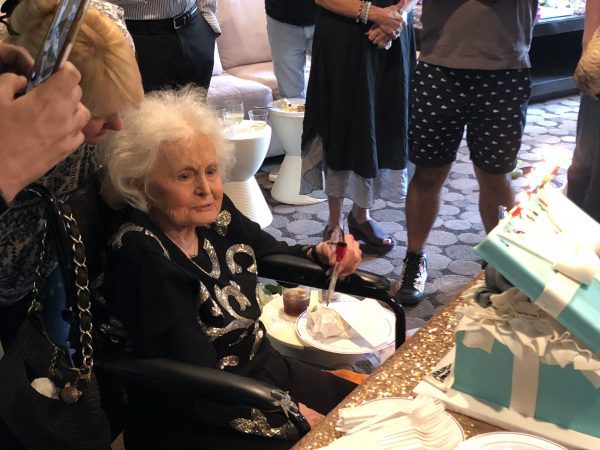 Today Jeanne's ashes are still in West Hollywood, sitting on a fireplace mantel in the home of Tracy Bensen. Bensen was Jeanne's friend, who along with her daughter Brittney helped watched over Jeanne for many of her last years. Bensen was divorced and at the time had lived a few blocks away at the Desmond on San Vicente with both her children. Tracy, Brittney and her son Chase would often spend the holidays with Jeanne.
Former Council member John D'Amico would drive Jeanne home from City Council meetings. Council member Lauren Meister was Jeanne's favorite, and that was reflected in Jeanne's last wishes. 'Save Tara' founder Allegra Allison was always available to help Jeanne and work with John Altschul to oversee Jeanne's care. Jewish Family Services, and the City of West Hollywood staff checked in on Jeanne weekly. Jeanne entrusted her life to John Altschul, the former Planning Commissioner, who would visit Jeanne every week for more than two decades to care for her and take care of her bills and needs.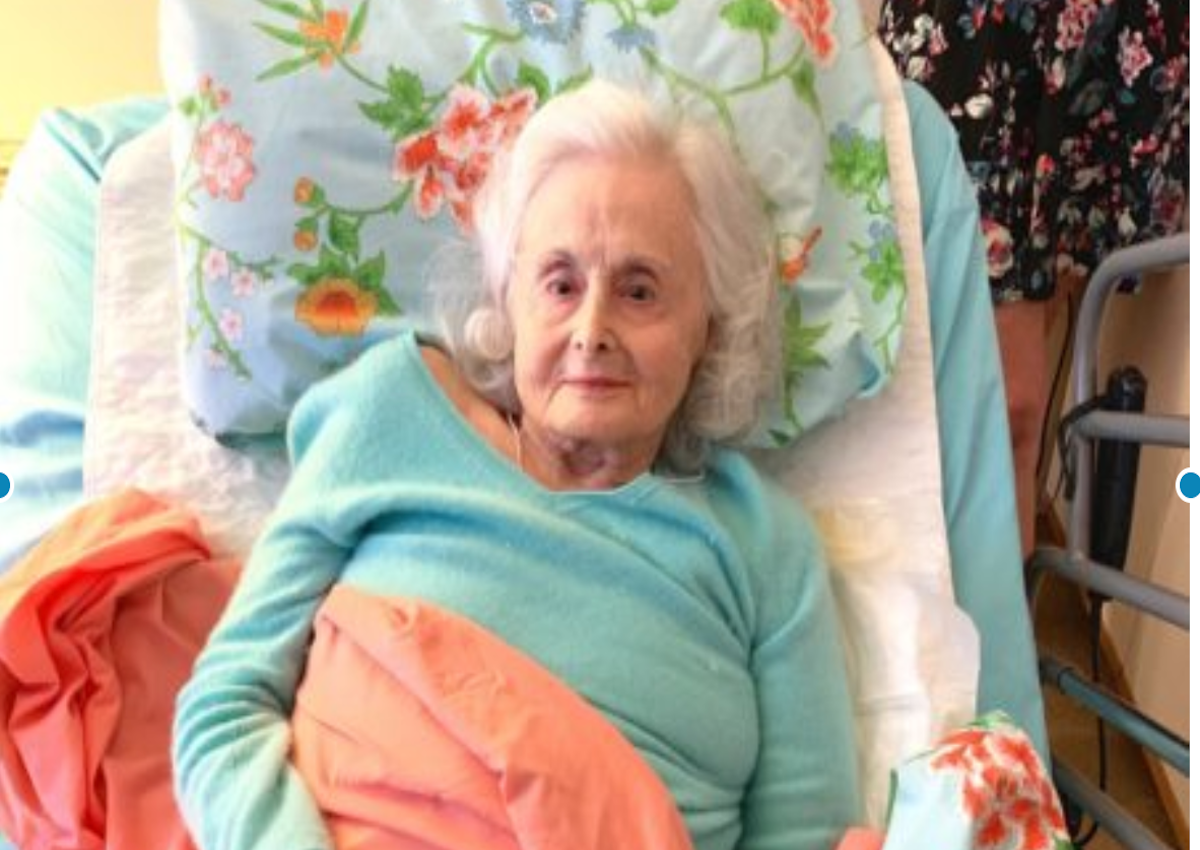 Jeanne's last wishes were clear. She wanted the City of West Hollywood to do a celebration of her life. Sadly that has never happened.
She expected to be cremated and placed in the Westwood Cemetery. Sadly she has still not been laid to rest.
Dobrin left her remaining assets to a host of community members including Mayor Lauren Meister, Council member John D'Amico, City Hall employee Janet Jimenez, (asst to former city manager Paul Arevalo, along with Allegra Allison, andother friends Ansonia Katsourisas, Ana Collins, Gary Bond, and myself. She also left a percentage of what was to be left of her estate to the Jewish Family Services, and the Save-A-Life foundation.
But Jeanne also intended to include an addendum to the will. There was a piece of paper on the side of her bed with instructions to also leave Tracy Bensen a sum of $30,000. The codicil to her last will and testament was not able to be found. Bensen filed a lawsuit. Bensen's lawsuit accuses the estate of mismanagement and fraud.
The COVID pandemic hit and plans were postponed to select Jeanne's plot. Altschul fell ill and was unable to perform the functions as Jeanne's executor. Tracy Bensen had a heart attack and many complications. Tracy's son Chase moved to San Francisco during COVID and was murdered one week later. The process stalled.
There were interventions to try to move Jeanne's ashes to the grave but that did not gain traction for many reasons. I had arranged with acting attorney Stuart Levitan to approve funds for the stone and cemetery. Levitan was blindsided with no knowledge that Jeanne's ashes had not yet been laid to rest. The funds are approved.
It is time to finally lay Jeanne Dobrin to rest.
And perhaps we can also have a celebration of her life.
Jeanne Dobrin, the 'Grand Dame of WeHo,' Has Died at the Age of 99
'Fighter,' 'Pistol,' 'Gadfly': WeHo's Jeanne Dobrin Isn't Reluctant to Speak Up about the City She Loves