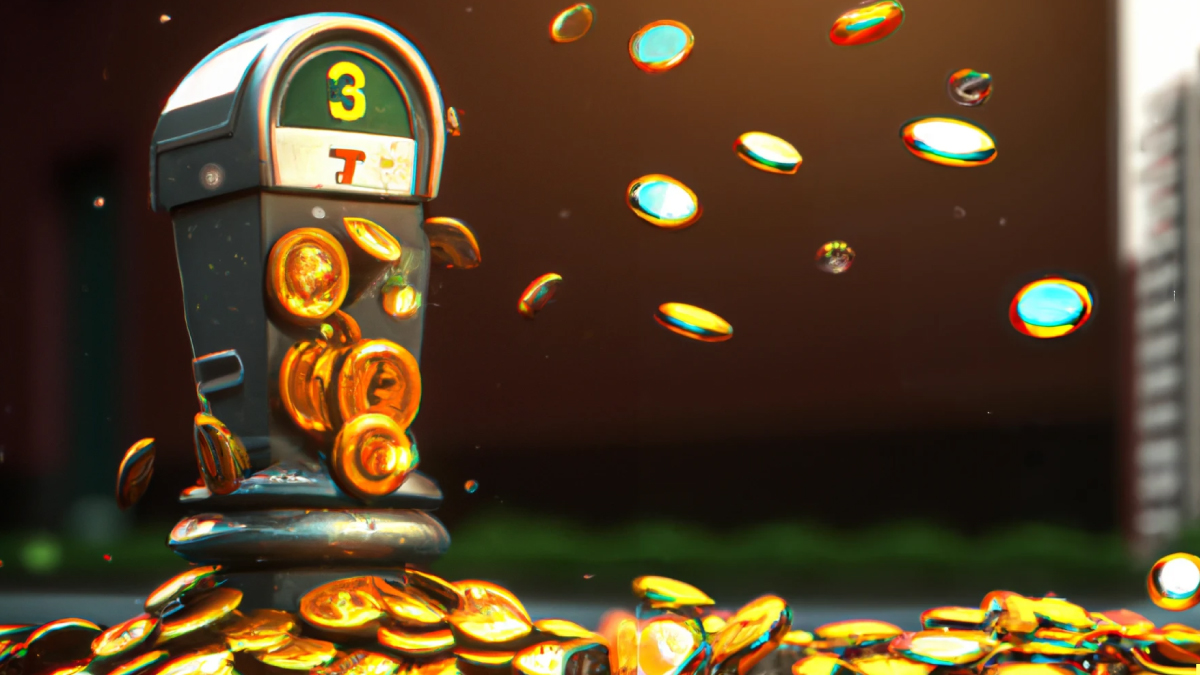 WeHo is spending $11,000 — a "portion" of revenue collected from parking meters over five days in December — on socks, sleeping bags and other items for homeless people in the city. There are 38 homeless people in West Hollywood, according to the official count by the Los Angeles County Housing Authority, so each official person will receive slightly less than $300 in supplies if funds are divided equally. That's a lot of socks. Burning question: Are the city's parking meters seriously reeling in more than $2,200 PER DAY? The full press release is below:
The City of West Hollywood's WeHo Gives Back winter holiday season campaign, which took place December 26-31, 2022, has collected $11,000 in parking meter revenue that will be directed to the West Hollywood Homeless Initiative.

The WeHo Gives Back program provides added support for contracted partner organizations providing outreach and homeless services in West Hollywood. Program funds are directed to the purchase of supplies that assist outreach teams in engaging community members. Supplies offer an immediate benefit to people without housing, such as food, water, socks, hygiene kits, and sleeping bags. Supplies also help begin, and continue, conversations between outreach teams and community members experiencing homelessness with the larger goal of helping people on the pathway to shelter and permanent housing.

"WeHo Gives Back is another innovative way the City seeks to address homelessness in our community," said City of West Hollywood Mayor Lauren Meister, who is also a member of the City Council Subcommittee on Homelessness. "By allocating a portion of parking meter revenue toward the City's Homeless Initiative, visitors and residents parking in the City during the winter holiday season are contributing to solutions to homelessness and making a positive impact in the lives of our most vulnerable community members."

The City's Human Services and Rent Stabilization Department's Strategic Initiatives Division oversees the West Hollywood Homeless Initiative in coordination with the City's Social Services Division. The WeHo Gives Back program includes the City's Parking Services Division in providing additional support. The Homeless Initiative is a multi-disciplinary, multi-agency collaborative response, which includes multiple City Departments, City-funded social service agencies, the West Hollywood Chamber of Commerce, and Los Angeles County agencies.

Through the West Hollywood Homeless Initiative, in partnership with the community, and with funding support from LA County Measure H, in 2018 the City established the Five Year Plan to Address Homelessness in Our Community. The plan identifies seven goals – and key actions to reach these goals – the WeHo Gives Back program supports Goal #2: Support businesses and residents in responding appropriately, safely and effectively to persons who are experiencing homelessness in West Hollywood.        

Making progress toward the goals of West Hollywood's Five-Year Plan remains critically important in directing the local response to homelessness.

The West Hollywood Homeless Initiative seeks to effectively address homelessness. If you are concerned about a community member who is homeless, call the West Hollywood Homeless Initiative Concern Line at (323) 848-6590. If your concern requires time-sensitive assistance during nights or weekends, please call the West Hollywood Sheriff's Station at (310) 855-8850.