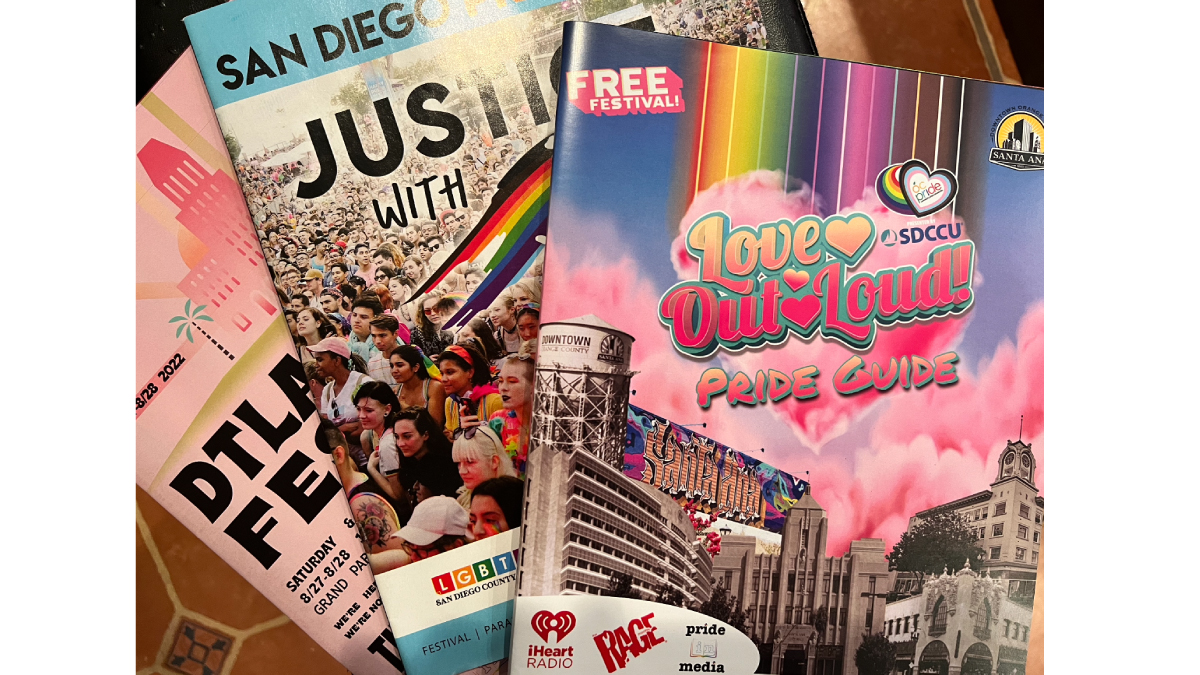 Boystown Media Inc. and Pride in Media Inc. have entered into a collaborative relationship to produce the 2023 WEHOville Pride Guide. The 64-page glossy magazine will be distributed throughout Southern California by Pride in Media said Christopher Jackson, CEO of Pride in Media Inc.
Pride in Media Inc. produces the official Pride Guide of San Diego, Long Beach, Downtown Los Angeles, and Palm Springs. In San Diego we partnered with the LGBTQ Community News, In Orange County we partnered with Rage Media and I (heart) radio, and in DTLA we partnered with the Fight Magazine said Jackson. "We wanted to get involved in West Hollywood and Boystown Media/WEHOville was our first choice."
The magazine will be produced in West Hollywood in a collaborative effort between Brandon Garcia and the Pride in Media team.
The combined effort projects a first run of 25,000 magazines and to combine all digital and social media channels. The guide will hit the stands in early May and set the pace for the 2nd annual WEHO Pride and West Hollywood's ONE CITY ONE PRIDE month.
The West Hollywood Chamber of Commerce and Jeff Conselletti/JJLA producer of the event were both presented with ideas to coordinate and revenue share across the board. The goal is a guide that tells the West Hollywood story weaved into a fabric of PRIDE and Community.
Anticipating the kickoff in early January we initiated conversations with drug companies, fashion brands, and other premium advertisers. As those commitments were secured the page count was increased from 36 to 64 pages.
We will begin outreach to the LGBTQ, Transgender, and Disability Commissions and Boards as well as other community organization to tell their WEHO Pride story. All the content will be developed through community channels in collaborative and cooperative effort to deliver a product that brings us all together.
BlockParty will be the hub for distribution throughout West Hollywood. Pride in Media will oversee distribution of throughout Los Angeles County, Palm Springs, Orange County and San Diego. Additional copies will be available in the Castro district of San Francisco, Dallas Texas, Salt Lake City, Orlando, Florida and Las Vegas as part of a joint marketing campaign with the YMLA clothing company.
For information on advertising or to share ideas please email to larry@wehoville.com