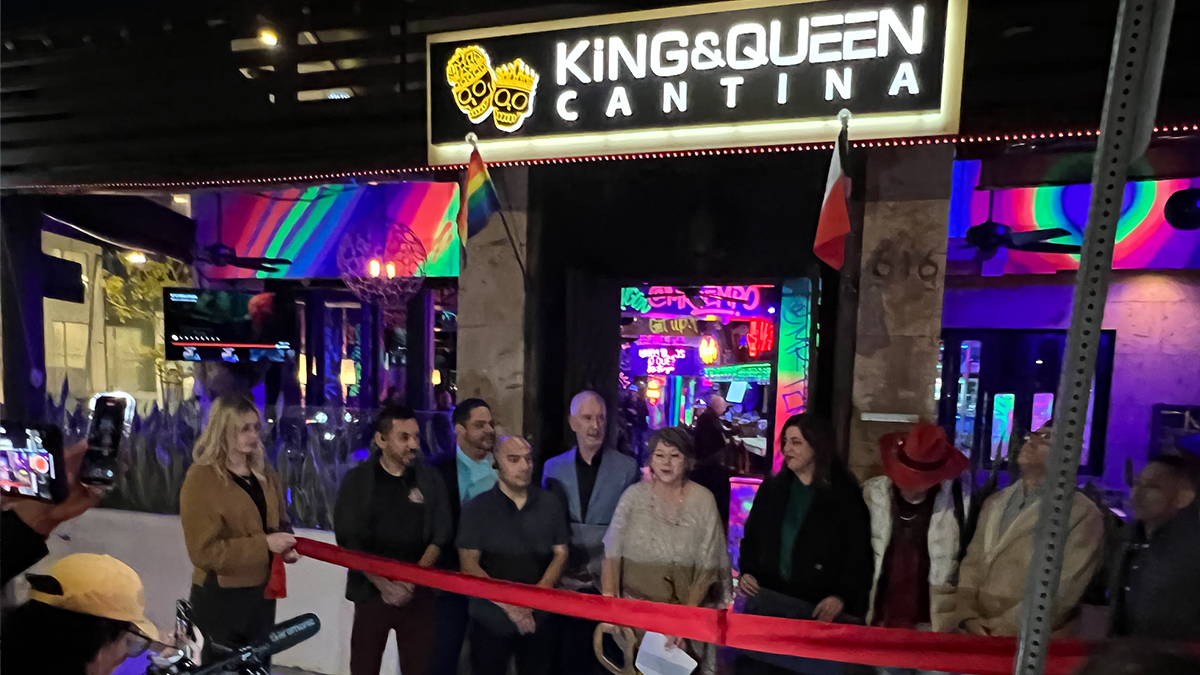 One of the fanciest corners of WeHo has gotten a much-needed jolt of street style from south of the border.
King & Queen Cantina, located at 616 N. Robertson Boulevard, celebrated a ribbon-cutting Wednesday that introduced WeHo's upper crust to the "más chingón mindset" created by the restaurateur Mr. Tempo, also known as Jorge Cueva.
The cantina glows with wall-to-wall grafitti painted in highlighter colors featuring fun and obscene slogans, and it boats an incredible merchandise counter. The restaurant serves mean margaritas and a creative mix of steak, sushi and tacos — it's the latest in Tempo's growing empire of eating establishments, started in 2014.
King & Queen has the distinction of being the first restaurant Sepi Shyne cut the ribbon for as WeHo mayor.