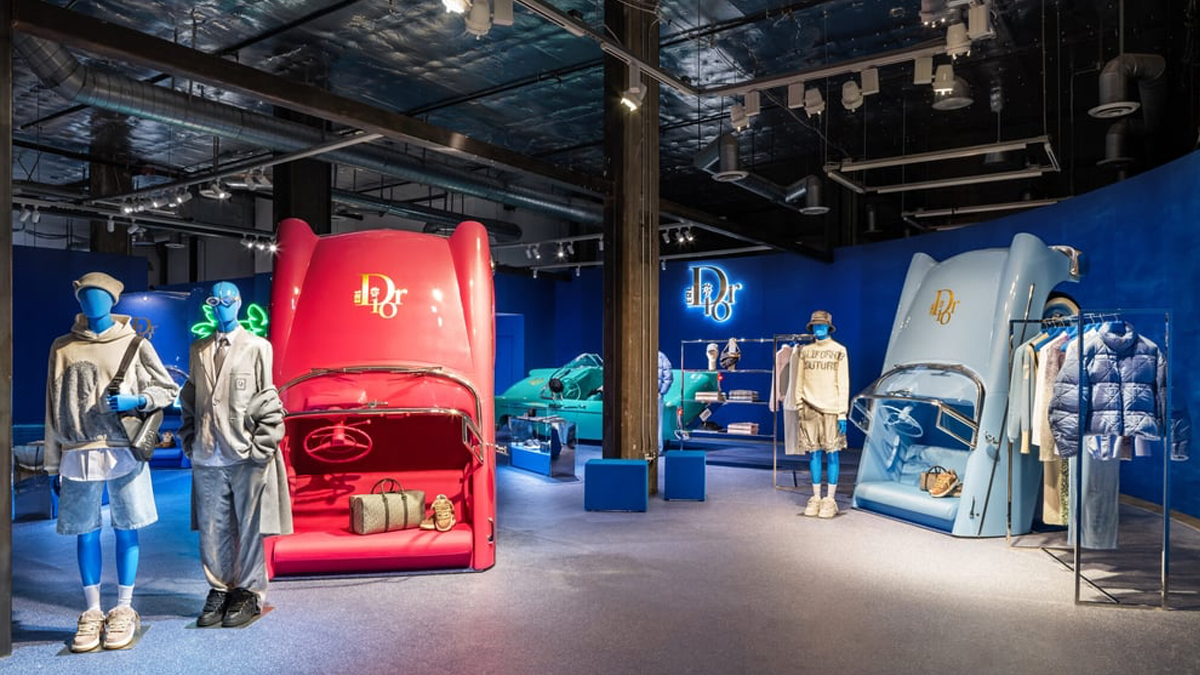 The collaborative fashion collection between Dior and California designer Eli Russell Linetz now has a popup storefront.
Dior X ERL opened its doors this week on the corner of Melrose Ave. and La Jolla to feature the designer streetware. The industrial, synthwave-y space is bathed in baby blues, from the mannequins to the full-size 1950s convertibles dotting the landscape.
The store's showpiece is a series of edgy sweaters, but Dior X ERL also carries handbags, skater sneakers, a host of funky accessories.
Along for the one-month ride is a companion restaurant which serves a free (!) lunch of citrus salad, tomatoes caviar, lobster and doughnuts. 
Eli Russell Linnetz is the designer behind ERL. He has collaborated with Ye and Lada Gagy in the past and most recently worked with Kim Jones on Dior's menswear resort collection in May 2022.
Dior X ERL is open daily through Feb. 12.