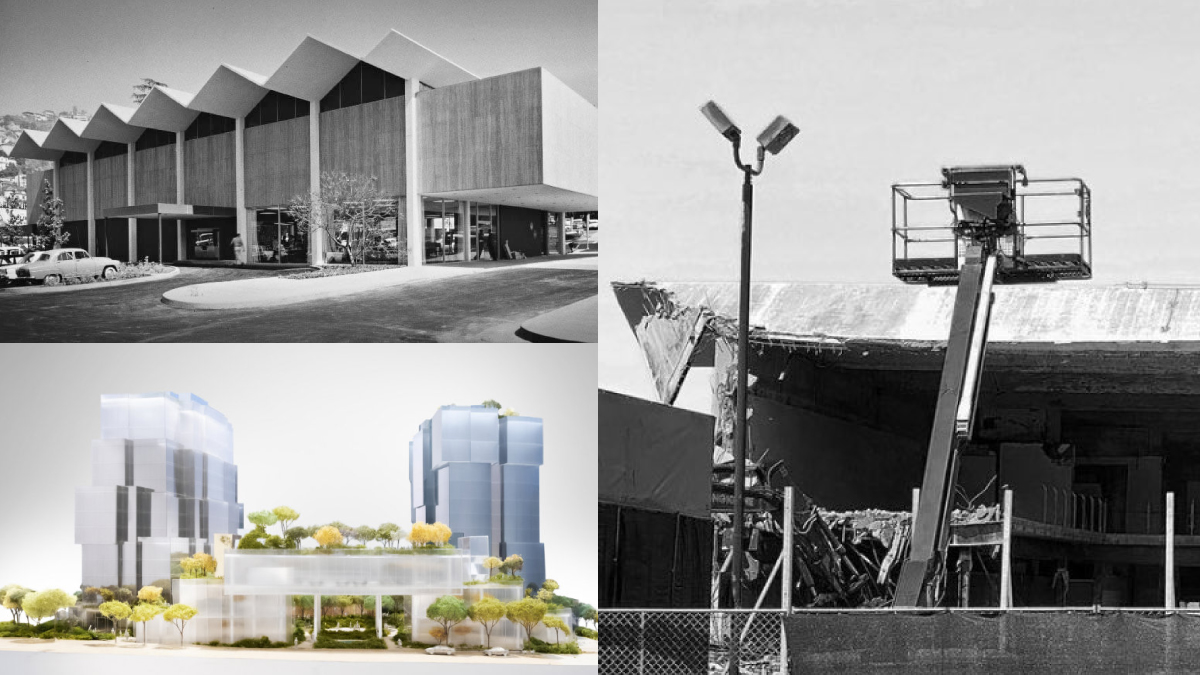 The 2.5 acres on Sunset Boulevard and Crescent Heights in Los Angeles where a Frank Gehry-designed development was slated to be built is now for sale again.
The property was once home to the Garden of Allah, a cloistered resort for the A-List of Hollywood's Golden Age. For the last 10 years, the city of Los Angeles and Townscape Partners have tried to jumpstart a major project on the valuable corner. Renderings for the Gehry-designed building were released last year after the historic Lytton Savings Building and the nearby shopping strip with one of the only two McDonald's adjacent to WeHo were demolished.
UrbanizeLA reports that the entitlements secured for the project remain active.