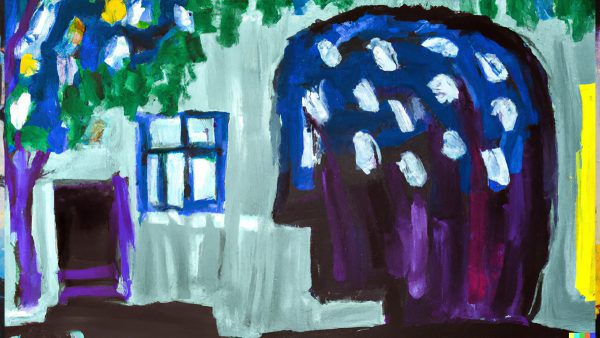 Rainy days bring on reveries … and since most of my serious sins are those of omission, I fantasize of how to repair rifts, regenerate friendships and on this particular day, consider just how unstable is the huge tree in front of my house during these unprecedented rain storms. Then, the mind wanders.
Of the first two considerations, time, it seems, heals most rifts. Of the second consideration very few friends remain either alive or lucid enough to engage. Only two from long ago school days remain and there is nothing needed to regenerate there. That leaves the damn tree as a subject today. The city of West Hollywood has heard me bleating about the increasingly ominous presence of the "majestic Indian laurel" holding forth on the median strip in front of my house. Thus year I was able to have the city's new arborist visit and view the monstrous weed. He simply said, "I see your problem." He was able to have the tree butchers, on their annual appearance, liberally trim back enough of the branches to allow sunlight to reach plants below. Regarding the main trunk's lean of a few degrees from vertical, he said nothing. But, with continuing rainfall, that drift from vertical is what concerns me most.
This tree cannot be the only such large, out of scale tree in the city with the potential to cause damage from falling limbs or a total collapse. Our narrow streets and close proximity of houses in some sections of the city contain the potential of serious problems from uprooted trees. A NY Times special article last August detailed strong scientific predictions of "mega-storms" becoming a more regular feature of weather on the West Coast. I would suggest that the city survey our street trees to mark those with potentially dangerous situations and begin a remediation process of removal or severe pruning. Too many current incidents of falling trees in Los Angeles County should be a call to action for the city.
Of further note, from several neighbors, is the visibly unstable ground — at least on the West side. Many report round subsidence, new cracks in concrete drives, doors and windows which cannot close easily and new cracks around interior doors. The West side is largely situated on local, gravelly fill — we were once a marsh — which may not be as solid as one would like. All of this a sample of our changing climate's effect on so many aspects of daily life and more concerns for our City Council and administrators. Are they keeping up with the times?