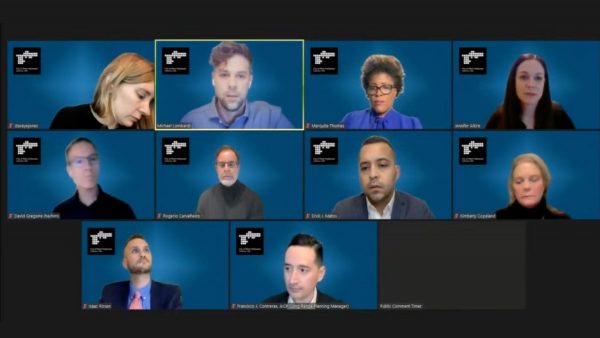 The Planning Commission recommended to City Council on Thursday that a wider scope of businesses be required to have gender-neutral toilet facilities. The commissioners unanimously recommended that the following be subject to the ordinance:
All new and renovated commercial buildings that constitute a major remodel, as that term is defined under Article 19.90 of the West Hollywood Municipal Code,
Commercial renovations requiring a building permit that includes the removal of interior partitions or a complete floor plan alteration
Commercial renovations that include relocation, expansion, or accessibility upgrades of existing restrooms.
The Commission also approved the project that will replace a shopping strip and several homes on Santa Monica Boulevard and West Knoll. The commissioners had several issues with the project, including its design and the calculations that allowed its unusual size and scale, but felt constrained by state law in stopping it from proceeding.
"They are two separate projects as far as the calculations are concerned," said public commenter and former chair of the commission Lynn Hoopingarner said. "This residential is separate. So those high points on the residential property, do not pertain to the calculations on the commercial properties relating to the sloping site method, which are flat. … Any reference to natural grade is not appropriate here because natural grade doesn't exist. It has an existed for 100 years. There is no slope here."
The motion to approve the project passed 5-1, with Commissioners Kimberly Copeland voting no and David Gregoire abstaining.