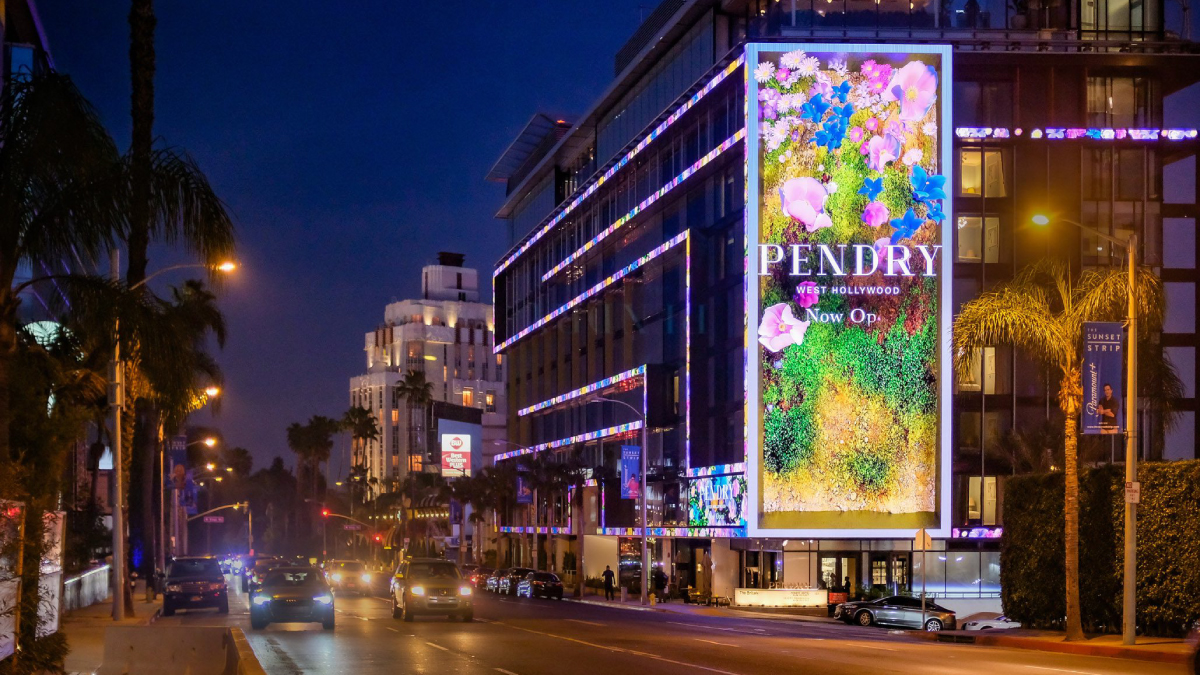 With more and more digital boards lighting up West Hollywood's most famous street every day and night, WeHoans can't help but notice how Sunset Boulevard is starting to resemble Times Square.
To many city leaders and business figures in the community, it's a sign of hope and prosperity.
For others — particularly people who live nearby — it's bad news.
Eighteen digital billboards on the Sunset Strip have already been approved, and 10 more are in the planning stages for the 1 1/2-mile stretch between La Cienega and Doheny.
Residents say the strobing effects of the billboards have made Sunset Boulevard more dangerous to drive on, and that the constant light pollution has led to a decline in their quality of life.
"The digital billboards are comparable to the size of 20 normal-sized billboards and emit as much light as 90 new street lights all in one place," said Ellen Evans, president of the Doheny Sunset Plaza Neighborhood Association.
"The intersection of Cory and Sunset, which is the gateway to the Sunset Strip, is already a traffic bottleneck, and this proposed massive 14,000 square foot billboard will transform the intersection into an even more severe situation, causing congestion further down Sunset into Beverly Hills," said WeHo resident Linda May.
Opinions like these clash directly with the thinking in City Hall, where city leaders are looking at the billboards as a gold mine of new revenue. Former Councilmember John D'Amico envisioned the billboards illuminating the Sunset Strip into "a two-mile-long living piece of art."
Sol Yamini, owner of three businesses on the Strip (Pinkdot, Pinkdot Xpress and Urbn Leaf) and a boardmember of the Sunset Strip Improvement District, believes they are giving the legendary street a new lease on life.
"Sunset Boulevard is going to be an upscale Times Square," said Yamini.
He laments the potential loss of beloved spots like the Viper Room but believes the changing nature of the Sunset Boulevard is vital to West Hollywood's future.
"I see the Sunset Strip as being the coolest place, the most high-end, one of the best destinations in all of the U.S.," he said.