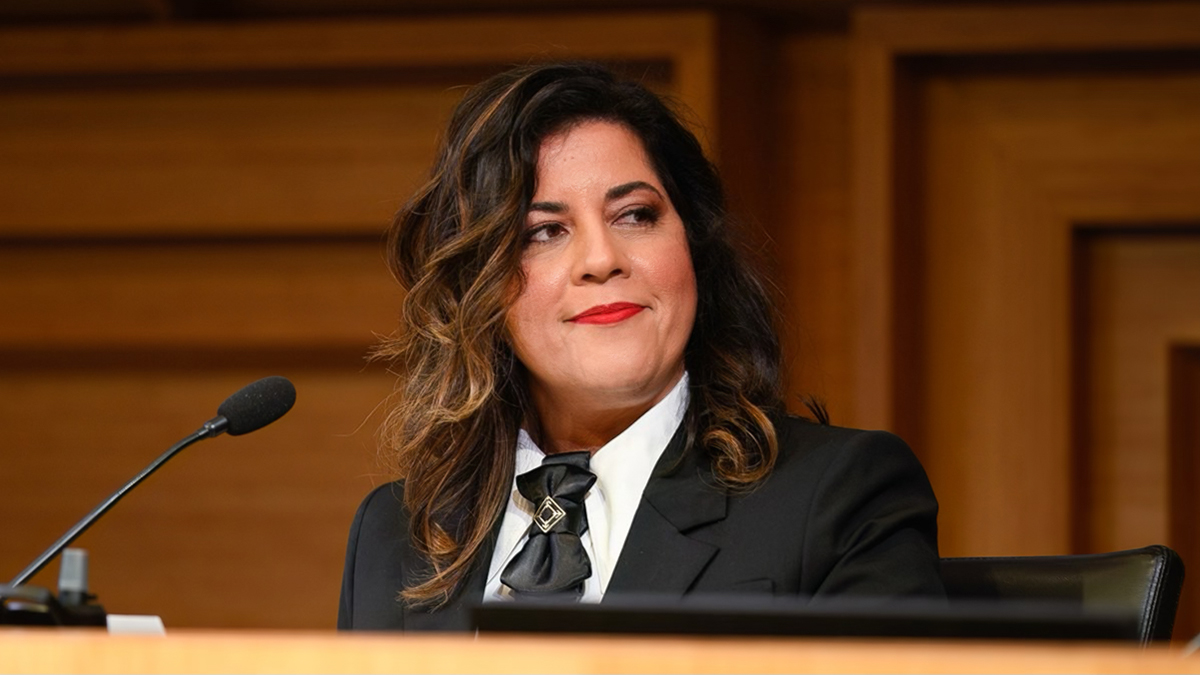 I have often commented that victimhood and martyrdom are Sepi Shyne's political oxygen. Her narrative is one of being wronged throughout her life. Every tale of progress is laced with a reference to being a victim. Her oft-repeated tale of being targeted at a gay-friendly coffee shop while an undergrad in an otherwise liberal-leaning Bay Area coffee shop sounds like the thing of inspiration to change the world. However, combined with so many other tales of woe, it comes across as dubious, at best.
Sepi's otherwise honorable intentions of helping people who have truly been the subject of historical wrongs is weakened by narratives espoused by many in the toxic ideological left that dictate that many of us are existentially wrong because of our history, and frankly, our genetics. I once wrote directly in a text message to Sepi that she is an anti-gay-white-male bigot and given her history in her short tenure on the West Hollywood City Council, I stand by that private characterization.
In Sepi's world, a world of zero-sum politics, some group must be blamed and shamed for historical sins and wrongs. It is not enough for us to have made personal commitments to a better future for all, and it is not enough to have worked for the betterment of any one group or another; unless we subscribe to the intolerance of political correctness, and dare I say it, cancel culture, we are doomed to being the recipients of name-calling and judgment from the nouveau progressives who have hijacked all that it means to be a classic liberal and progressive as they redefine those terms in a straight-jacket of unbending rules of group-think adherence.
These poisonous politics are exacerbated by reliance on identity over policy, ideology over sound governance, and intransigence over reasonable compromise. Remember when Sepi turned to Lauren Meister and pledged to work with Lauren only if their mutual interests in running West Hollywood aligned with Sepi's core values? It's a take-no-prisoners approach to politics that is on the left every bit as toxic, intolerant, and dangerous as the politics on the far right, only in the former we in the vast middle, and solid left-of-center axis of reality are their target and their perceived enemy.
Now, after barely two years of her petulant politics and performative wokeness, Sepi wants to take her bullying approach to policy making to Congress. The 30th Congressional District is far more diverse than the provincial politics of West Hollywood. Will she follow in Lindsey Horvath's footsteps and lie about accomplishments–remember Lindsey's claim (lie) to have reduced homelessness in "her community" by 80%? Will Sepi continue to inhale her oxygen of victimhood and martyrdom to gain a standing and create more victims and martyrs who, like her, are seemingly devoid of fortitude? At the risk of sounding cynical, such antics are the hallmark of Sepi's savior politics and nanny politics.
The next twelve months with Sepi as West Hollywood's titular mayor are going to be a fascinating display of imperiousness, divisiveness, and performance art. I find humor in the pompousness of Sepi's "official" Facebook page under the avatar of "Office of Mayor Sepi Shyne." She even suggests that constituents reach her through her "staff" with the possessive pronoun combined with the haughtiness of referring to (non-existent) staff suggesting she has an office suite filled with her minions. Such regal arrogance heretofore has found no home in the small-town politics of our once fair hamlet. Like Horvath before her, and her current comrade on council John Erickson, Sepi is part of a new set of values that has little to do with the nuts and bolts of sound municipal governance and the everyday needs of the residents of West Hollywood, and everything to do with personal political grandstanding and ladder-climbing.
West Hollywood has been made worse for the zero-sum politics of Sepi Shyne, and other nouveau progressives. In situations like this, one can always rely on the sage words of Mark Twain, who wrote in The Gilded Age, "…no country can be well governed unless its citizens as a body keep religiously before their minds that they are the guardians of the law and that law officers are only the machinery for its execution, nothing more."