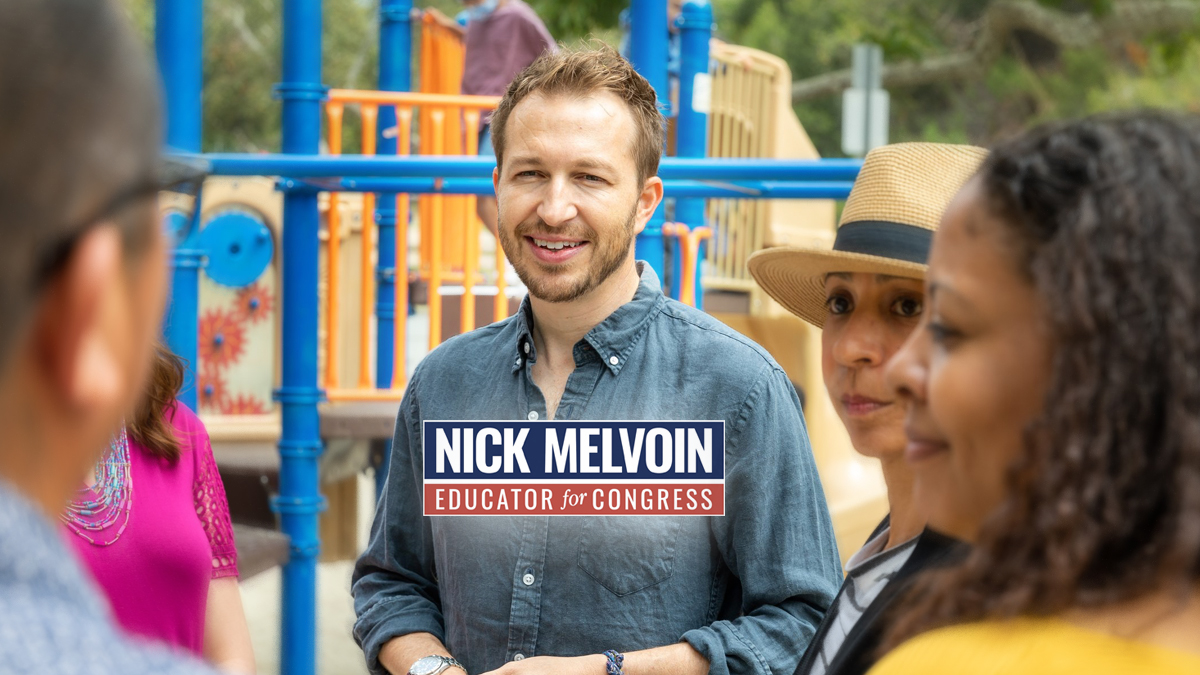 I'm running for Congress to represent California's 30th District and bring a new generation of leadership to our nation's capital.
I first ran for office to make an impact in my community by improving our schools so that all kids have a fair shot at success. As I begin my sixth year on the School Board, I'm proud of all that we've accomplished, including a record-setting graduation rate this past year. But, I have also seen firsthand how challenges outside of the classroom are holding kids and their families back.
My former students are now young adults in a world where it's harder to get a good-paying job, find an affordable place to live, and feel optimistic about our politics. It was advocating for kids like them that sent me from the classroom to the courtroom to the school board room where I have been a leader on not just education, but on climate change, infrastructure, food insecurity, gun violence prevention and more. But, it is clear there is more work to be done to ensure safe communities, good-paying jobs, and quality healthcare for everyone.
We need a new generation of leadership to bring a solutions-oriented approach to our politics: not who is right, but what is right. That's always been my approach. As a teacher, civil rights attorney, nonprofit director, and school board member, I've worked across lines of difference to get things done for the most vulnerable among us. And I'm ready to continue this work in Congress as a strong voice on the issues that matter most to our families and communities.
Congressman Schiff has illustrated the kind of leadership that our communities deserve while representing this district. Now that he is running for Senate, I am ready to continue his fight in the House to protect reproductive freedom, take on the fossil fuel industry to fight climate change, and bring home the resources California needs to take on the crisis of homelessness. I'll work hard to protect and continue the progress that he has made.
Together, we can get there, but only with your support.
Thank you — and onward,
ABOUT NICK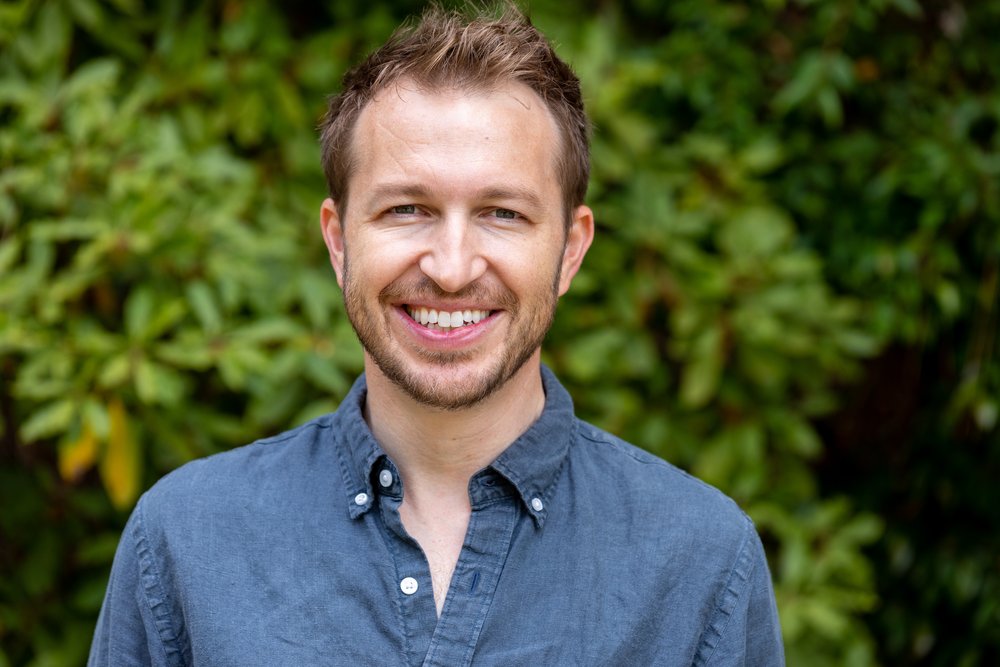 Born and raised in Los Angeles, Nick has dedicated his life to championing the needs of our community as a local teacher, civil rights advocate, nonprofit director, and School Board Member. Now he is running for California's 30th Congressional District to bring a new generation of leadership to Congress. 
TEACHER
Nick began his career as a local public school teacher at Markham Middle School in Watts. In addition to teaching English, he helped his students launch the school newspaper and coached the baseball and soccer teams. There, Nick saw firsthand how poor leadership and structural inequity were harming our city's most vulnerable students at a time when they should have been set up for success. Budget cuts and outdated seniority rules resulted in inadequate resources for his students and eventually led to Nick and two-thirds of Markham's teachers being laid off.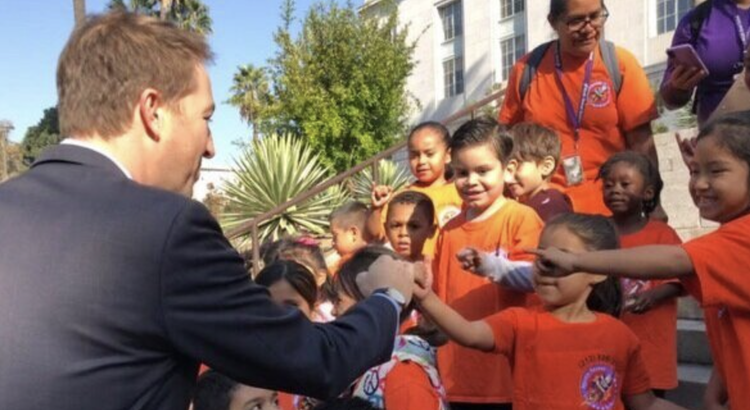 Rather than stay silent, Nick fought back by pushing to re-hire quality teachers to ensure students had access to the best educators, regardless of seniority. But Nick did not stop there. Recognizing that these issues weren't just harming Watts students, but students and their families across Los Angeles and the state, Nick joined the ACLU, Mayor Villaraigosa, and others to bring a ground-breaking civil rights lawsuit which argued that LAUSD's indiscriminate, seniority-based layoffs violated the rights of students.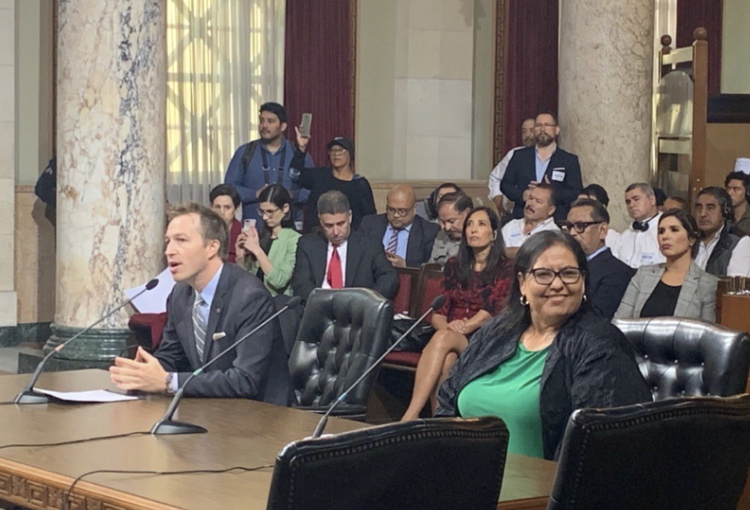 CIVIL RIGHTS ADVOCATE AND ATTORNEY
Inspired by his work with the ACLU, Nick went to law school on a public interest fellowship where he took part in various civil rights investigations while working in the Obama White House with the Domestic Policy Council and with the U.S. Attorney's office. After earning his law degree and passing the bar, he returned home to continue making an impact in his local community. Nick soon realized he had the opportunity to make an even bigger change fighting for the next generation in the boardroom rather than the courtroom and launched his campaign for local school board. 
SCHOOL BOARD MEMBER
As a teacher, Nick had seen firsthand how problems outside the classroom were holding students and their families back. He knew his students deserved better leadership, opportunities, and support from their schools in order to succeed, and in 2016, Nick defeated the incumbent Board Member on the premise of putting students and families first.  
During the past six years representing over 700,000 residents of the diverse communities of District 4 on the School Board, Nick has fought to improve district transparency and accountability, local control of resources, and supports for our most vulnerable students. Under his leadership as the chair of the District's budget committee, he has worked to reduce the District's long-term liabilities by over $6 billion with common-sense solutions, spearheaded the launch and implementation of the district's "Open Data Portal," and supported processes leading to improved credit ratings, even amidst the challenging years emerging from the pandemic.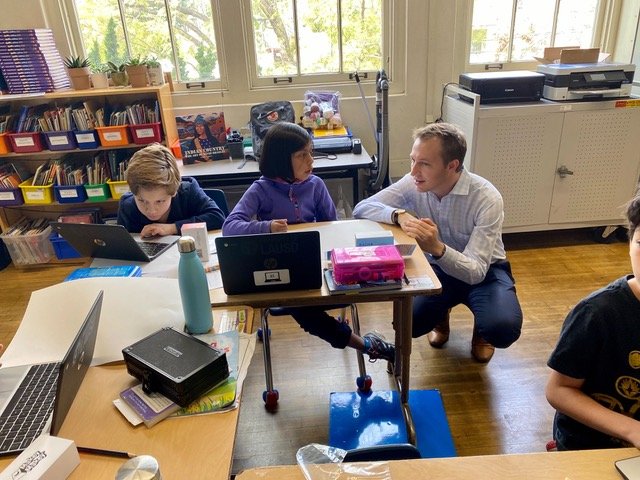 Nick has worked hard to help increase student learning, including through broadening early education opportunities, supporting historic investments in early literacy teachers, librarians, psychiatric social workers and other educators. He has championed expanded bilingualism through dual-language pathways and fought for improved communication with parents and stakeholders.
Nick has also promoted equity and expansion of the social safety net across our community. He spearheaded a historic city-funded universal college savings accounts for District students to promote financial literacy and college awareness, supported a $700 million equitable allocation based on student need, and directed hundreds of millions of dollars to schools to repair and modernize campuses, electrify busses and reduce the District's carbon footprint, bridge the digital divide with classroom and at-home internet and devices, expand access to nutritious meals for all students, and to provide school-based health services. This work was heightened during the pandemic, and continued after he fought to safely reopen schools for full-time instruction.
Nick has brought a new spirit of collaboration to the LAUSD board, and works to solve problems big and small for the whole system, for the more than 125 schools within his board district, and for each individual student, parent, or community partner that calls his office.
Nick recently won reelection to his seat outright in the 2022 primary.
VOLUNTEER 
Nick's commitment to combating educational inequity was sparked over 20 years ago when he first volunteered at Camp Harmony, a camp for local children who are homeless or housing insecure. Nick is proud to have continued his work with the camp, currently serving as the Camp Director. 
He has also served on multiple boards including Teach For America Associates, the Harvard Program on Education Policy and Governance, the Los Angeles County Young Democrats, and United in Harmony. He recently received the Young Democrat of the Year Award for Los Angeles County and Speak Up's Courage Award.
A proud member of the Jewish community, Nick has served on the University Synagogue's Social Justice Committee, the Jewish Center for Justice, and the Union of Reform Judaism. He has also chaired the Jewish Federation's Educators Network and is a proud graduate of the Jewish Federation's New Leader's Project.
EDUCATION
Nick Melvoin received a BA from Harvard University, a Master's in Urban Education from Loyola Marymount University (LMU) , and a law degree from New York University, where he was a Root Tilden Kern Scholar. An advocate for continuous education, he recently earned a certificate in education finance from Georgetown University and previously served as an adjunct professor at LMU teaching Education Law.
Originally published on nickmelvoin.com.