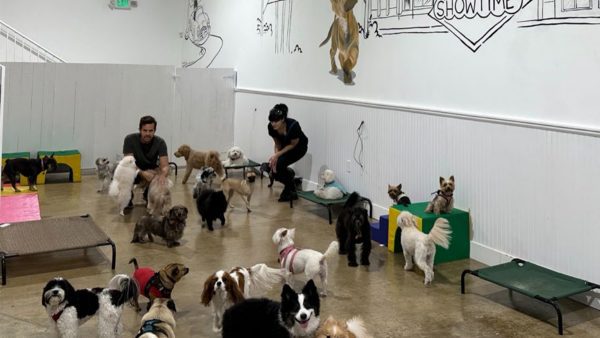 A dog daycare called Stardogs located at 8549-8551 Santa Monica Boulevard is proposing to add overnight boarding services at their existing 4,000 square-foot facility.
The parking requirements were satisfied during the change of use from retail to dog daycare, and additional parking is not required for the overnight boarding use.
The facility will be limited to small dogs and will take measures to address potential noise and odor issues, including installing high frequency air ventilation systems and waste receptacles.
The operator must obtain all necessary licenses from State, County, and Local agencies and comply with regulations regarding the treatment and care of animals.
Staff supports the request for a Conditional Use Permit and finds that the proposed use is consistent with the General Plan and will not endanger the public convenience, health, interest, safety, or general welfare.