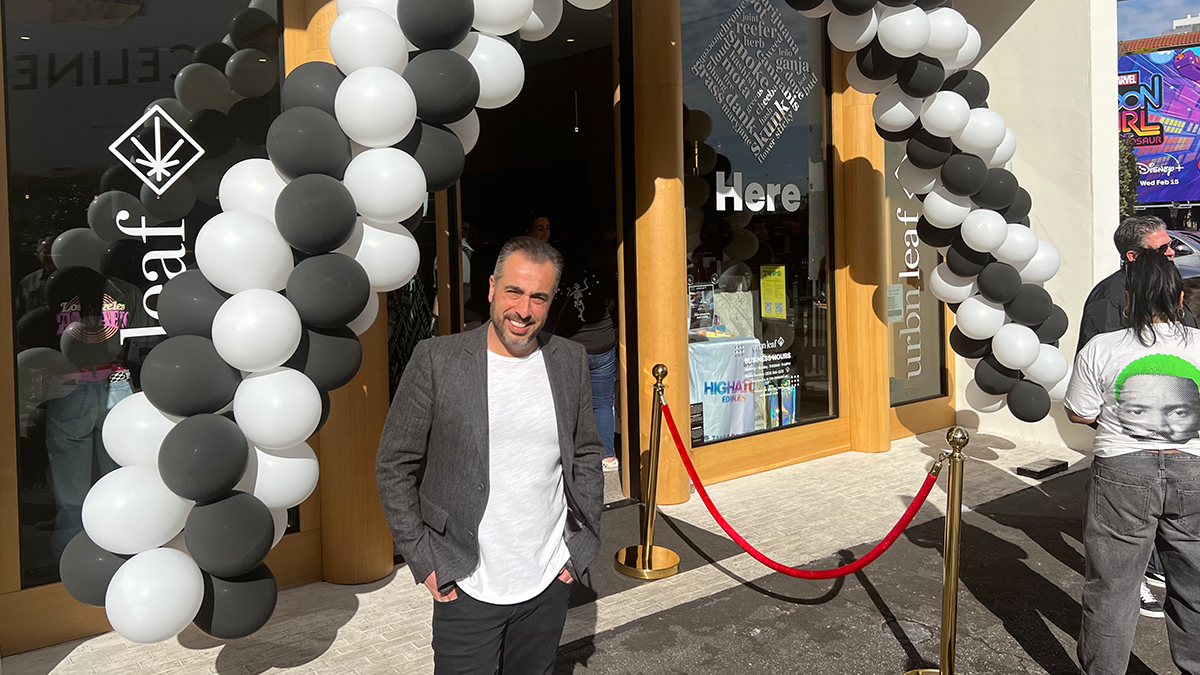 The official grand opening of Urbn Leaf, the first and only legal cannabis location at 8477 Sunset marks the beginning of a new era for the famed Sunset Strip.
Sol Yamini, who is a prominent well respected entrepreneur in the city of WeHo was awarded 4 Cannibas licenses in a coveted application process, also owns the Pink Dot brand. The proud owner celebrated the day with friends, family, local residents, celebrities, and vendors.
The first 300 guests who spent $50 or more received gift bags for a buck, valued at over $500, including party favors sponsored by vendors, such as free 1/8 jars, pre-rolls, gummies, oils, and more. Double lines went from the register to the entrance. Every item in the gift bag was scanned and coded per cannabis regulations.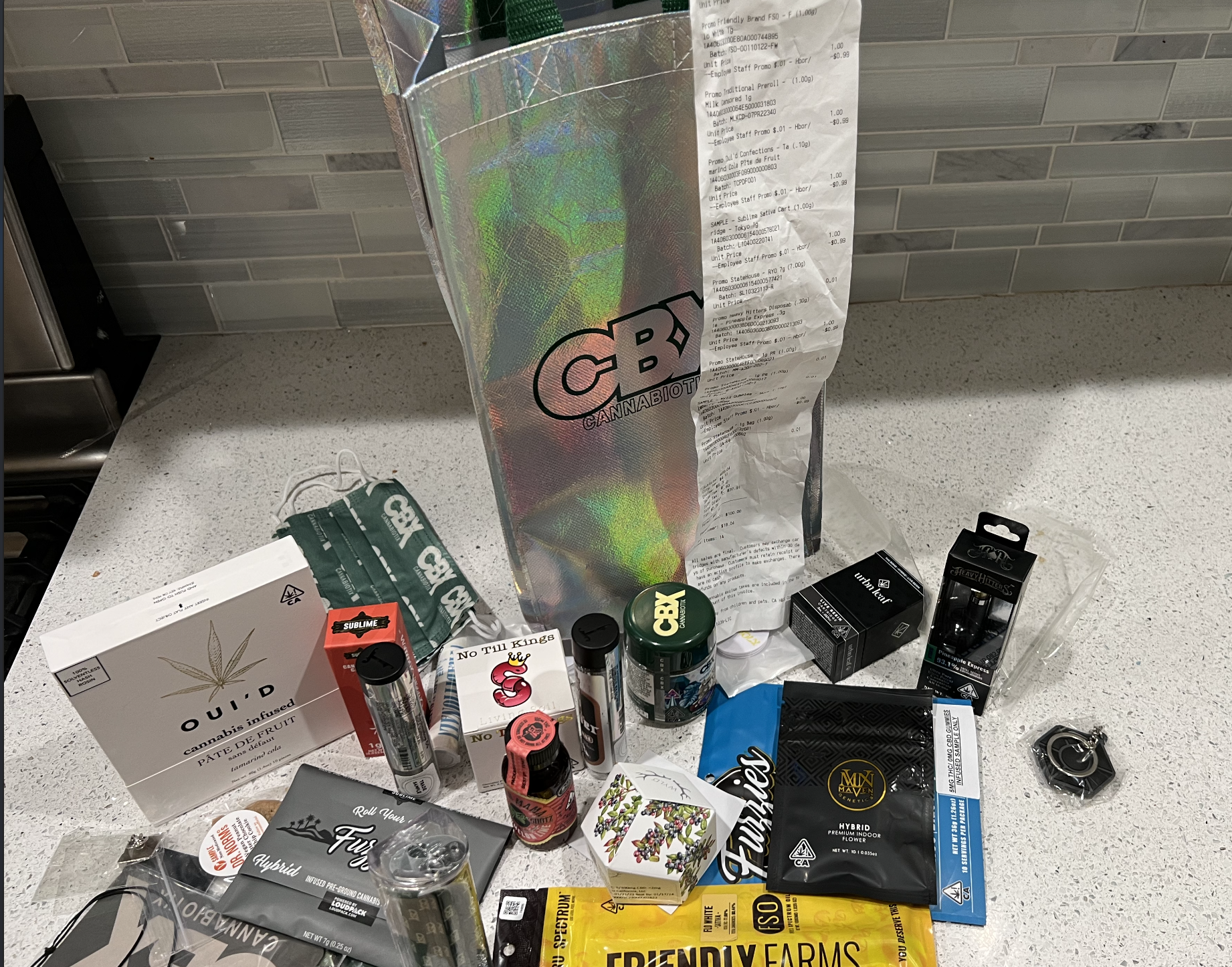 Urbn Leaf is owned by StateHouse Holdings Inc. and is currently traded on the Canadian Stock Exchange. The company website says: Statehouse is a leading California cannabis company with a vertically integrated operation that maximizes returns throughout the cannabis value chain. The company was formed through the merger of four pioneering cannabis companies and continues to be at the forefront of the emerging cannabis sector.
Management believes that StateHouse controls the largest and most developed cannabis platform in California and aims to generate organic growth and consolidate the highly fragmented cannabis industry.
Disclosure: The author of this article has made an unsolicited purchase of shares in StateHouse Holdings Inc. Stock symbol STHZF. Investing in small cap securities is a high risk investment and investors should be cautious when acquiring shares and do their own research. The cannabis industry is not yet federally legalized and companies engaged in obtaining licenses and long term build out of facilities are highly leveraged and often carry large debt on their balance sheets. Potential investors should proceed at their own risk.