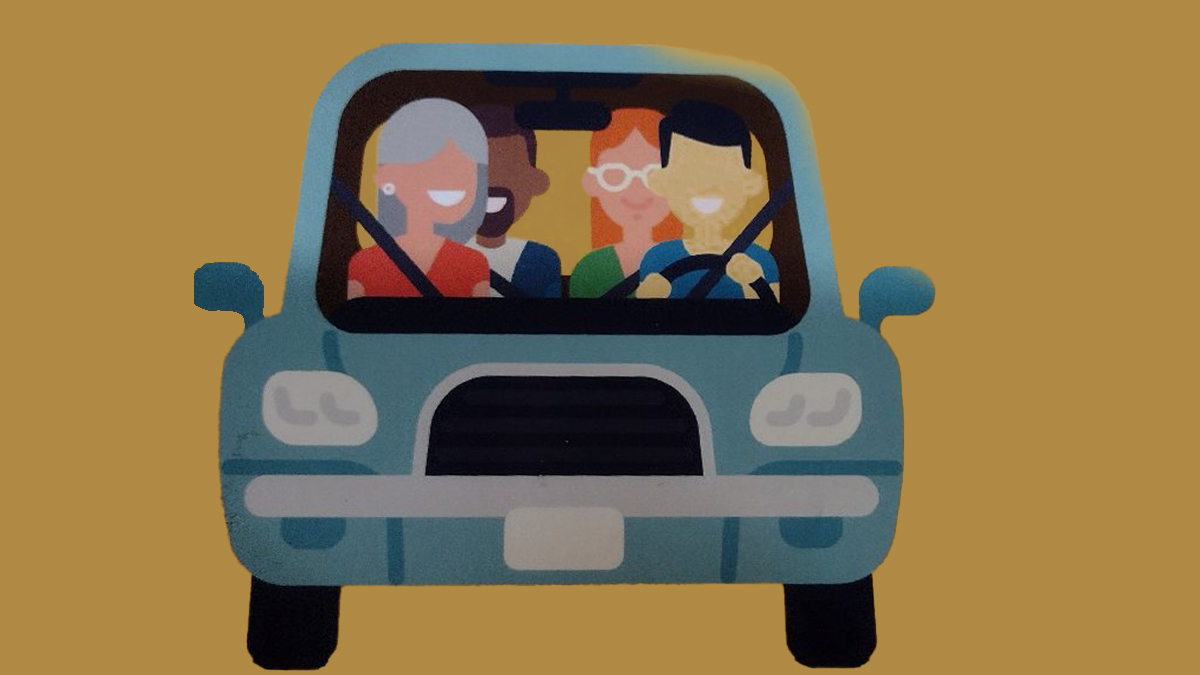 As a senior who had been using West Hollywood's Dial-a-Ride service for 12 years, I was very interested when I received a postcard announcing "Exciting changes" to the program, which provides curb-to-curb rides for citizens of WeHo over 62 or disabled at any age. To provide more information for Dial-a-Ride users about the new service, available since January 1, I posed a few questions to City of West Hollywood Transportation Program Administrator Francisco Gomez:
Q: Why the change to CitylineFlex from Dial-a-Ride?
A: In June 2022, the West Hollywood City Council approved transitioning Dial-A-Ride to an on-demand rideshare program that would serve the general public while prioritizing older adults and those with disabilities. Cityline Flex is the name of this new pilot program.
Q: How will this change benefit the users?
A: To use Dial-A-Ride, eligible residents had to first register with the program. Once enrolled, participants called Dial-A-Ride three to four days before they needed the service to schedule their trip. The City often received feedback from Dial-A-Ride users regarding the program's trip request process. Many users found the process dated and asked for the program to offer more same-day or on-demand services.
Cityline Flex addresses many of the issues Dial-A-Ride users had with the program. With the new program, users can book a trip using a smartphone application, web portal, or by calling the program's call center. In addition, riders can request trips on-demand for travel within minutes of requesting a ride, in advance for travel at a future date or time, and riders can sign up for subscription rides. Passengers who use a smartphone or web portal to book a ride can track their vehicle in real-time, similar to what individuals experience when using a rideshare service like Uber or Lyft.
Q: What vehicles are being used for Cityline Flex? The Dial-a-Ride autos or the Cityline buses?
A: The City will continue using the same minivans used in the Dial-A-Ride program.

Q: What is the maximum number of passengers that will be sharing a vehicle?
A: The maximum number of passengers pooled in a minivan vehicle is three.
Q: Are all CitylineFlex trips door to door?
A: Trips for older adults and those living with a disability will continue to be curb-to-curb as they were with Dial-A-Ride. The City offers a door-to-door program called Dial-A-Ride/TLC, which was not affected by the transition to Cityline Flex.
Q: Is the old Cityline still in service?
A: Yes, the Cityline Local and Cityline Commuter routes are still in service.
Q: Do Cityline Flex vehicles have wheelchair access?
A: Yes, all Cityline Flex vehicles are wheelchair accessible.
Q: Will there be any dedicated trips to grocery stores like Trader Joe's?
A: Due to low demand, grocery shopping shuttles are no longer being offered. However, Cityline Flex serves all grocery locations in West Hollywood. Users can book individual rides to those stores during the service's hours of operation, Monday through Friday, between 8 AM and 5 PM.
Q: How far ahead should I call for a pickup?
A: Users can book trips as early as 15 minutes from when they need a ride or up to two weeks in advance.
Thanks to West Hollywood Public Information Officer Sheri A. Lunn for arranging this interview and City Council member John Heilman for getting the ball rolling. Here are links providing more information about transportation options for citizens:
Here is a link to more information about CitylineFlex (formerly dial-a-ride): https://www.weho.org/services/public-transportation-transit-options/dial-a-ride
Here is a link to the City's free local and commuter transportation shuttle, Cityline: https://www.weho.org/services/public-transportation-transit-options/cityline-shuttle
Here is the link for overall public transportation/transit options: https://www.weho.org/services/public-transportation-transit-options
The app for Cityline Flex can be downloaded here:
Android: https://play.google.com/store/apps/details?id=com.rideco.citylineflex
Apple/ iOS: https://apps.apple.com/us/app/citylineflex/id6444135870
Thanks to the city of West Hollywood for providing these transportation options for its older and disabled citizens. As a rider, I'm happy to see this service updated for smartphones and look forward to using it in the future.