Leaders at the city and county level have dedicated significant efforts and resources towards making it easier for Black people to start and operate their businesses. But are those measures working?
Wali Muhammad III and Flo Witherspoon are both Black business owners in West Hollywood. Their stories are very different, but both have navigated a sometimes-tricky path to success through City Hall and the labyrinthine process of starting a business in WeHo and Los Angeles County.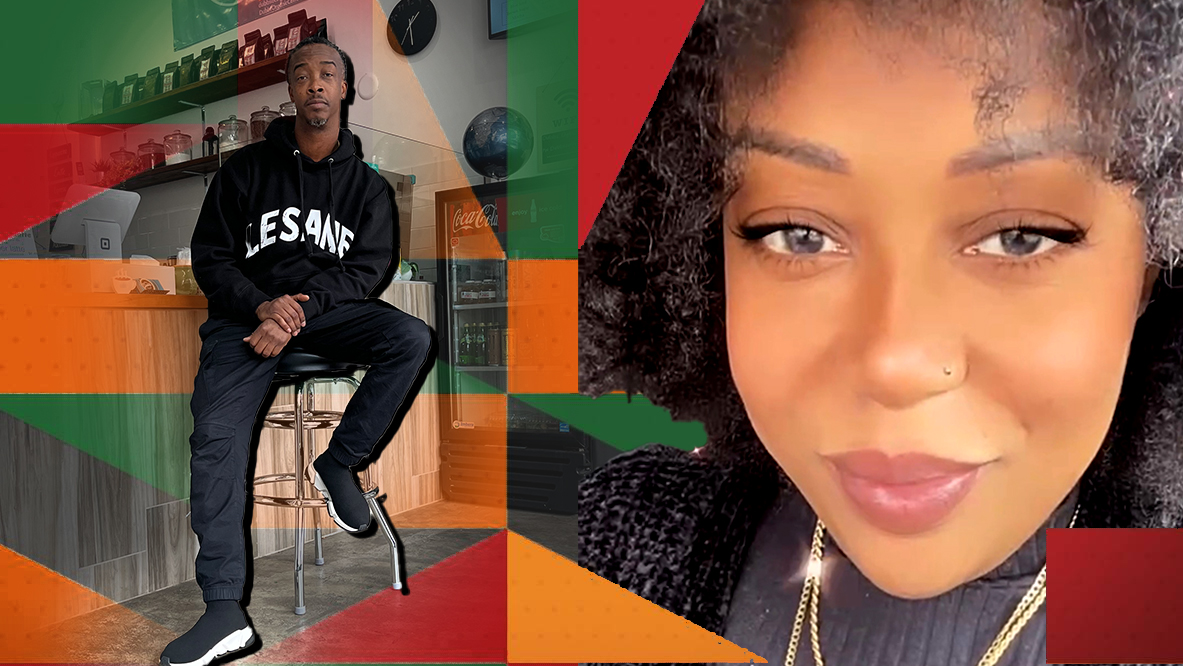 Wali, a California native, says he's a coffee lover first and an entrepreneur second.
"You always try to find something you love to do as well as something that can make you money as well," Wali said. "And the world loves coffee."
Wali is owner of Dubb's Organic Coffee, located at 7962 Fountain Ave. The shop sells a unique mix of organic coffees made from Fair Trade Certified beans in a variety of tasty flavors from around the world.
He says he felt very little discrimination from the public when he took over the space, which was previously occupied by a different coffee shop. As one of the few Black business owners around, he stuck out, but the neighborhood quickly made him feel like one of their own.
Working with the county was a slightly different story, he says.
Wali is hesitant to ruffle feathers, but he believes the County Health Department made things more difficult for him in the beginning than they needed to be.
He says he was forced to make upgrades major and minor alike to the cafe in order to meet the department's standards, when the previous coffee shop had never been subjected to such stringent rules.
"They put up a lot of unnecessary hurdles," he believes.
Flo Witherspoon runs Taylor Rose Studio, a hair salon at 7739 1/2 Santa Monica Blvd. that caters to women with curly hair. She knew West Hollywood had many such women — not only women of Black descent, but Jewish and Middle Eastern women — who could not find salons with the specialized expertise their hair needed. Now, it's become her niche in WeHo.
In the beginning, it took time for Flo to learn the ropes of filling out paperwork, getting permits and meeting regulatory standards at City Hall. What she discovered is that being successful at getting what you need from City Hall very much depends on who you talk to.
"Some people will make you jump through 1,000 fiery hoops," Flo said. She's learned to avoid those people and build strong relationships with the staff members who go above and beyond for business owners like her.
Flo, too, says only in the beginning did she raise eyebrows as a Black business owner in a largely white area. Now, she feels like the neighborhood always "opens the door" for her, making her feel special and included.
Both Wali and Flo preach perseverance for the Black business owners of the future.
"Never give up on yourself," Flo says. "If you believe whole-heartedly in God or the universe or whomever, then it's already done."