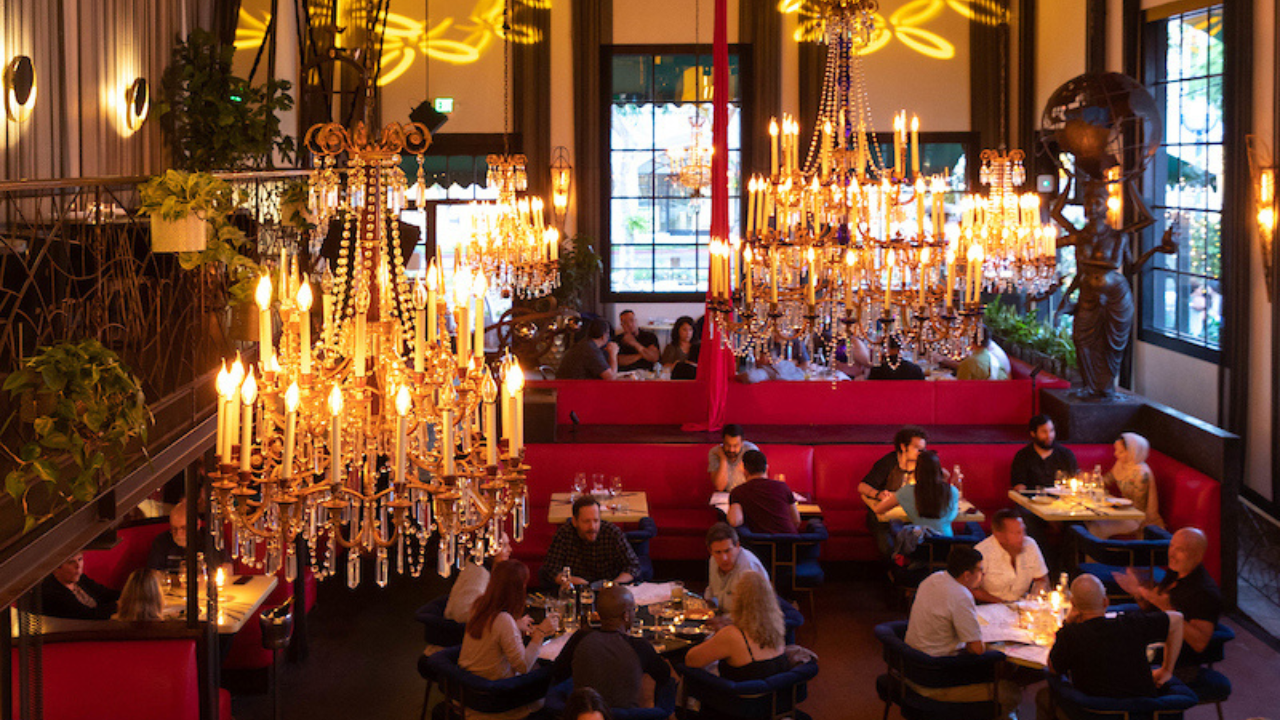 West Hollywood's La Bohème has been named one of America's most romantic restaurants by OpenTable.com. The designations were awarded based on 13 million user reviews on the site.
La Boheme was founded by Japanese chef and CEO of Global Dining Inc. Kozo Kasegawa, who has operated the establishment ever since.
Eddie Lin of Deep End Dining describes its romantic qualities thusly:
My notion of romance was embodied in the setting that La Bohème offered: Valentine's Day red hues covered the walls, candlelit tables draped with white tablecloth, a breathtaking grand dining room and the semi-private seating on the upper-level balcony, al fresco dining on a patio twinkling with a constellation of fairy lights, and, La Bohème's signature piece, a spectacular, crystal chandelier suspended at the center of the room. La Bohème was the most romantic place in town. Even if I didn't get the girl to fall in love with me, at least I lived a lavish fantasy for one night.