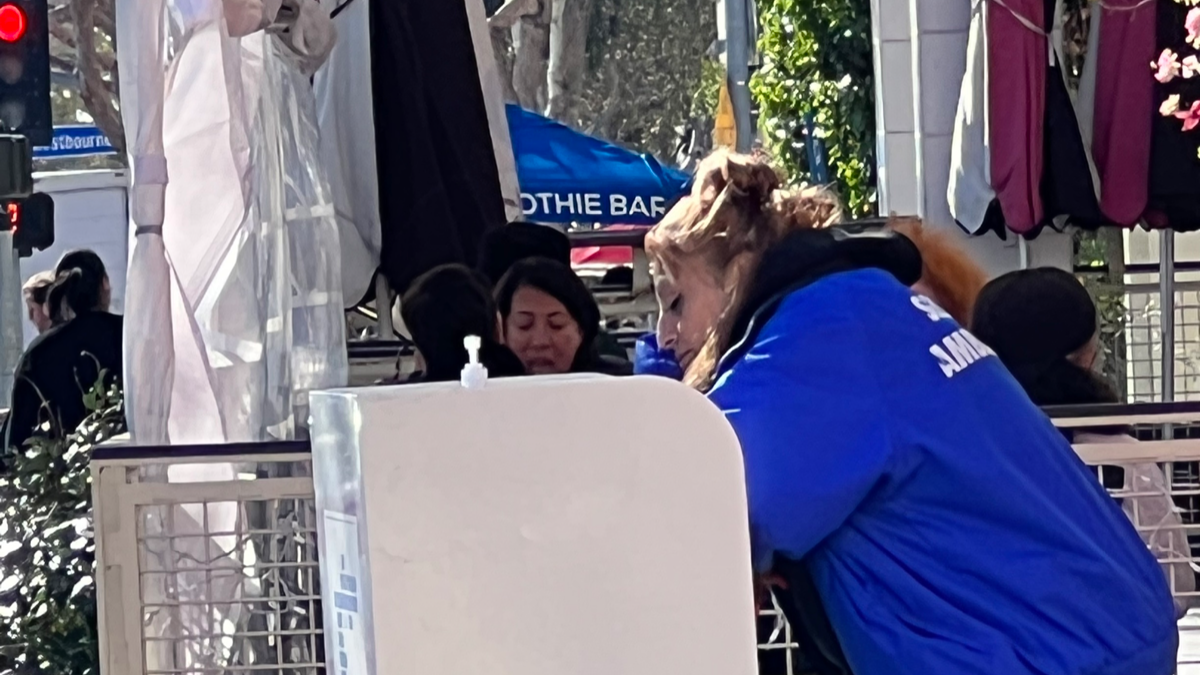 In response to recent "negative" news reports, the Block by Block program has increased oversight and accountability of their security ambassadors.
"I have also started to beef up the audits that we do," Shea Gibson, the program's managing director, told the Public Safety Commission on Monday night. "So we do audits on our team for quality control purposes, of course. So we'll conduct two audits per ambassador per shift, just to make sure that they're on task and doing the things that they're supposed to be doing." 
According to their January data, the security ambassadors are having to deal with the most homeless people on the city's East Side, where they reported almost double the amount of contacts (221) as the Mid-City and West sides.
There were 1,200 business contacts made on the East Side, 223 in Mid-City and 401 on the West Side.
The security kiosk at WeHo Park is by far the busiest, with 72 contacts made there last month.That's a surprisingly small number considering the amount of resources it takes to set up and staff each kiosk. Other locations such as the Ramada and "Sunset" reported a mere 12 and 9 contacts respectively for the entire month.
It generally takes between 5 and 15 minutes for the security ambassadors to respond to calls, the agency reports.