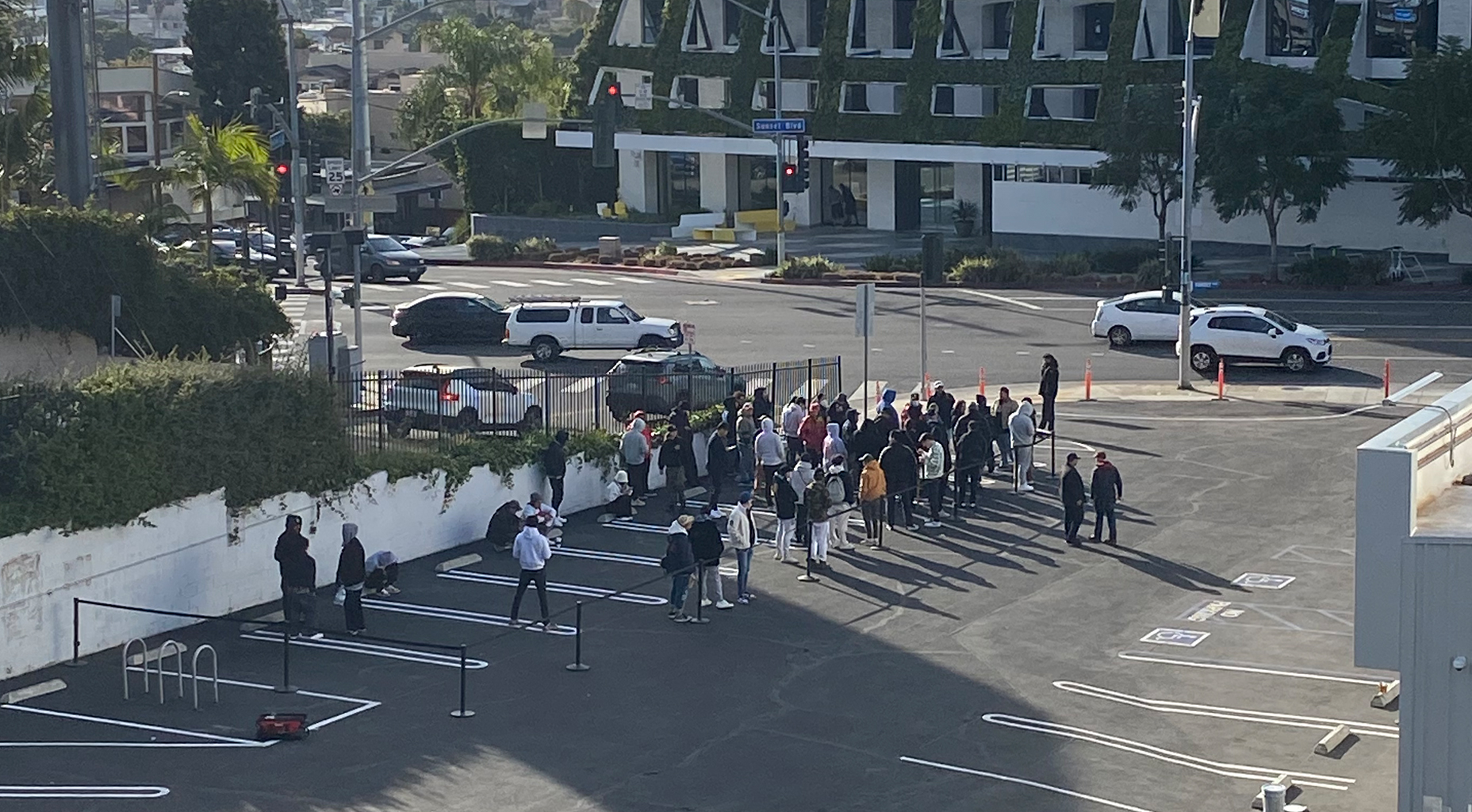 Eagerly awaited by some, long feared by others, the popular streetwear store Supreme promises to draw new faces to the neighborhood when it opens its new flagship store at 11 a.m. today in the former Tower Records on Sunset Boulevard.
The new store, located at 8801 Sunset Boulevard in West Hollywood, boasts an 8,500-square-foot space that features a floating skate bowl created by Steven Badgett's Simparch, as well as art installations by Mark Gonzales, Nate Lowman, Josh Smith, Fuck This Life, and Neckface.
Supreme was previously located on Fairfax Avenue in Los Angeles for 19 years.
The store's operating hours are between 11 a.m. to 7 p.m. Monday through Saturday and from noon to 6 p.m. on Sunday.
Photos courtesy of Jerome Cleary