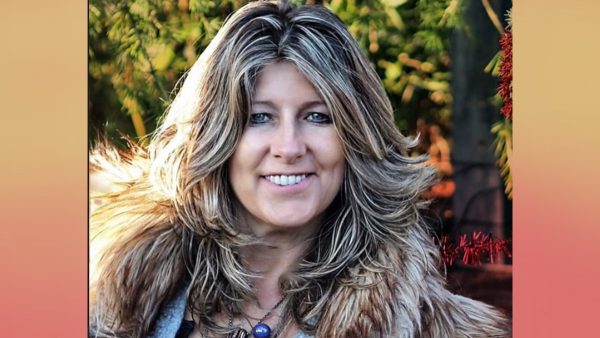 Update, Monday February 19th. :
DAY 27, MISTI IS BACK IN HER BODY!!!! from Rebecca Dru Facebook account.
Cooper wakes after 26 days, most spent on life support at Cedars Sinai Medical Center. She remains in ICU with hopeful signs of improvement.
———–
Former long-term Transportation Commissioner and founder of Yogurt Stop, Misti Cooper, is fighting for her life at Cedar Sinai Medical Center. She is 61 years old.
From 2012 to 2020, Cooper served as the direct appointee of former council member John Duran on the West Hollywood Transportation Commission. In 2009, she co-founded the Yogurt Stop with her former partner, Marta Knittel. The two were known as one of the most prominent lesbian business owners in West Hollywood.
Cooper was responsible for creating the iconic orange and white logo and flavor of the West Hollywood flagship store.
Her partner, Rebecca Dru, has been by her side every day, and the two also work together as spiritual and energetic healers with a large global following.
For the past 16 days, Cooper has been on and off life support and breathing tubes at Cedar Sinai's intensive care unit. Dru's daily updates on Facebook tell a story of love, hope, and the spirit to bring Misti back to health.
Dru told friends on Facebook, "I need to come to terms with a tough decision about whether to keep Misti on life support. I love Misti and can't imagine my life without her."
Dru shared the following statements with WEHOville: "In a nutshell, she's on life support. She got bitten by a mosquito and then she didn't feel well, and one thing led to another. We'll never know what really happened because physically, her body is in great shape, but it's systematic, in that it's in her blood and her lungs. No matter what tests they do, it's a puzzle, so all we can hope is that the antibiotics take effect and she gets her strength back and makes it through. It's very surreal."
Dru also said, "When it comes right down to it, the only thing that matters is love. We all spend too much time on things that don't matter and not being present. In the blink of an eye, it can all be taken away."
"It's pretty amazing that she has over 150,000 people around the world praying for her, sending her thoughts and frequency. People have been contacted by her in their dream state. It's quite phenomenal, the work she is doing on the other side," Dru added.
Let us hope that with everyone's prayers and support, Misti will be able to recover and come back to us.