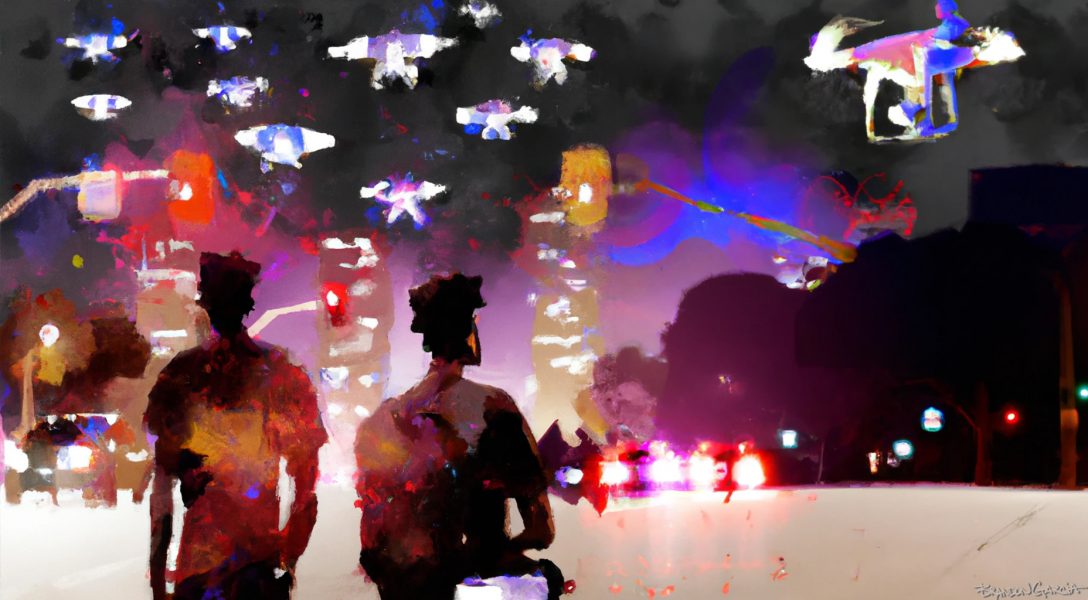 West Hollywood has its eye on a major upgrade to the city's public safety arsenal.
As part of a five-year plan to "pilot advanced technologies" in public safety, City Staff is proposing that drones be used to help the Sheriff's Department patrol WeHo's streets and skies similar to today's helicopters.
City Hall cites Beverly Hills, Santa Monica, Redondo Beach, and Chula Vista as examples of cities that have integrated drone technology into public safety through "drone as first responder" (DFR) programs, which provide aerial views of incidents and other airborne support to police operations.
The staff report reads:
The drones are not used for surveillance but rather, are deployed in response to a 911 call for service. Because drones can be deployed very quickly, they can often arrive to the scene before law enforcement officers. They can enhance the officers' operational abilities to see the conditions on the ground when a radio call comes in and to prepare officers for what to expect when they arrive. DFR has demonstrated the ability to increase officer and community safety by reducing overall police response times and providing information to potentially de-escalate emergency situations. Drones may be used in a similar way to how helicopters are used, but the drones can respond more quickly to more situations at a much lower cost and with less of an impact in terms of noise.
Examples scenarios include providing an overhead view of an area or incident for ground personnel, safely clearing
the interior of buildings, providing detailed documentation of crime and accident scenes, searching for lost or missing persons and disaster readiness and response.
A draft of the plan, which was requested by City Council, will be presented to them at Monday night's meeting. Staff were asked to explore the cost and procedure of updating the technology on city-owned properties and upgrading security cameras and other safety features, including sidewalk facing security cameras and more cameras at intersections. An ALPR (automated license plate reading) camera is currently installed at the intersection of Santa
Monica Boulevard and La Brea Avenue. LASD's Detective Bureau can check the date, time, and location to search vehicles that match a specific description.
In the past, drone usage has mired law enforcement agencies in legal quagmires and landed cities in the hot seat with their citizens and privacy watchdogs.
New York, Chula Vista, Calif., Newark, N.J. and Beaumont, Texas, have all faced lawsuits by various civil liberties unions claiming they did not obtain warrants or permits, conduct environmental reviews and/or notify the public properly before using drones. Most settled out of court.
Drones also present a novel way for hackers to prey on the public. Cameras on some drones are powerful enough to capture images from a computer or cell phone screen. A drone equipped with a Wi-Fi antenna can intercept Wi-Fi signals from a target's network allowing access to information such as usernames, passwords, and other login credentials, or it could spoof GPS signals and cause the target's devices to connect to a fake network, allowing the interception of sensitive information.