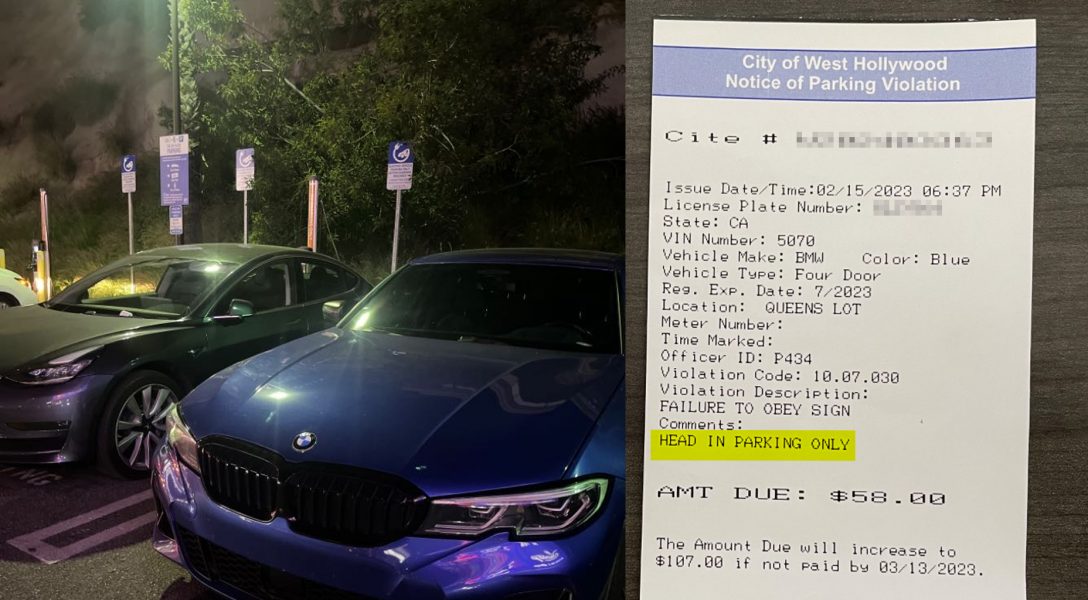 Last night I parked in a public parking spot at WeHo and paid however when I got to my car I saw that I got a ticket for not parking "head in" which costs me $58 which is pretty draconian.
I also saw a Tesla that was using the charging station there and also got the same ticket, and as you may know the Tesla can't charge itself when parking head in as the charge port is in the rear.
So California, as I'm assuming West Hollywood, is encouraging people to buy electric cars, but also giving people $58 tickets for parking Teslas in order to charge them.
I have reached out to the city council as well as the city attorney Lauren Langer but have not received a call back.
Diko Chamelian
The city's reply
Head-in only parking requirements, where they exist in the City of West Hollywood, are based in providing visual access to electronic license-plate readers (LRPs) in Parking Enforcement vehicles, as some parked vehicles may not correctly display front license plates.
As a policy, the City of West Hollywood does not cite electric vehicles (EVs) or plug-in hybrid electric vehicles (PHEV) for head-in parking at any of its charging stations for the very reason noted in your post: not all EVs and PHEVs have charging ports that are accessible to charging stations when they are parked head-in.
The City's Parking Services Division reviewed details regarding the citations referenced in the WEHOville post. The BMW (not an EV) was cited for failure to obey sign for head-in parking only and the Tesla (an EV) was cited for expired meter, not for failure to obey sign for head-in parking only.
As always, the City encourages anyone with questions or concerns – including people who feel they have received a citation issued incorrectly – to reach out. Citations may be appealed online by visiting www.weho.org/parkingand clicking on the citation portal, or by calling (888) 736-7697.
Best –
Sheri