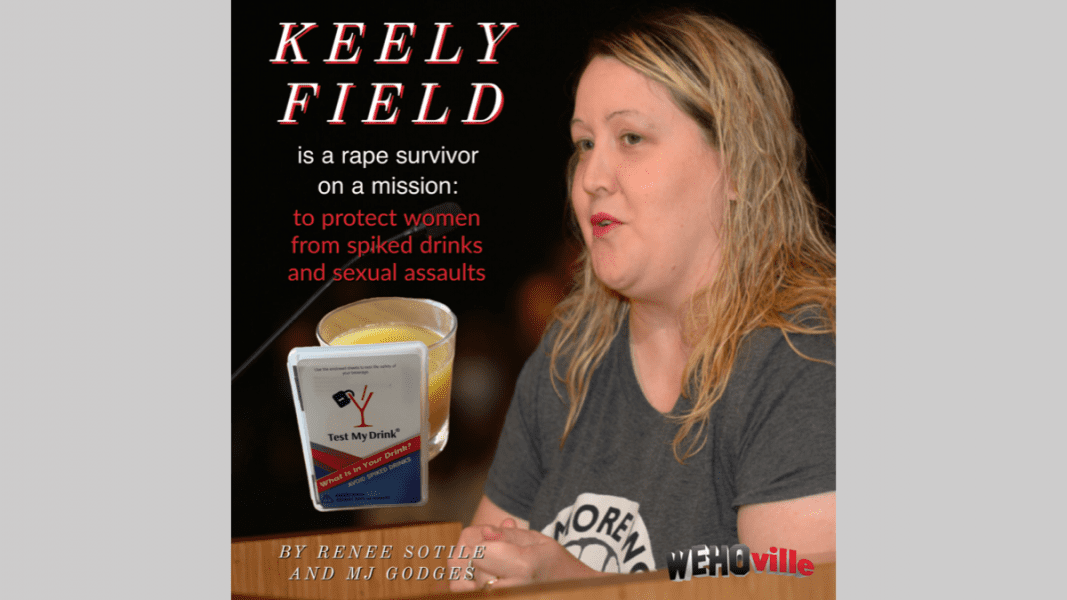 The current Mayor of West Hollywood, Sepi Shyne, showed her true colors when she informed Keely Field, the Chair of the Women's Advisory Board that she would not be re-appointed after an interview by Renee Sotile and Mj Godges was posted in WEHOville. Sotile and Godges are long term residents of West Hollywood who parade under the banner LGBT Hollywood, and they wanted to spotlight Fields' advocacy on bringing drug test strips to West Hollywood.
Field is the direct appointee of Mayor Shyne to the Women's Advisory Board. She was elected Chair after her first year. Nine years ago, Field was raped in a Hollywood bar and left on the floor naked and beaten after her drink was 'spiked.' Field pioneered the 'drug test strip' as a member of the Women's Advisory board enlisting the support of the Public Safety Commission and all city council members.
The item had been carried forward by Council member Shyne, along with Council member Erickson, with barely a mention of Field.
After the article first appeared on WEHOville, Field received angry calls and messages from Shane Ivan Nash. Nash is Shyne's direct appointee to the Transgender Advisory Board. Nash has also alleged that his drink was spiked after he was carried out of a West Hollywood nightclub on a stretcher.
Field then received numerous calls from Mayor Shyne who told her that she will not be re-appointed to the Women's Advisory Board, and that she could attend the Sexual Assault Month program event in April 'as a guest.' Thereby, punishing and spiting Field. "WEHOville and Larry Block cannot be separated" Shyne wrote.
Public Safety Commissioner Jackie Steele, another Shyne appointee also piled up on Field with many messages, accusing Field of leaving out all who deserved credit.
The blunt force trauma of the attacks against Keely Field resonated back to WEHOville. At the time I had never met or spoken with Field but it was clear that her First Amendment rights were being threatened. In an employment situation this would be an illegal retaliation on Field's rights. Shyne's attacks ON the free press and in retaliation against Field felt like Donald Trump had taken over WeHo.
The City Council meeting was a few days away this past February 6th, and the Women's Advisory Board, led by Chair Field, was scheduled to accept a proclamation on behalf of the V-day Silent Witness program. Field did not show to accept the proclamation, citing work demands, and none of the other WAB members showed either. Sotile accepted the proclamation alone. You can re-read, "Something terrible is going on here. "
I had spoken with Shyne briefly a few days after the city council meeting regarding the unit swap proposal and hoped for a better working relationship. And a few days later I followed up with an email, attempting to reason with Shyne to restore Keely Field's dignity and do not punish her by taking away her position on the WAB and bury the story.
Shyne did not respond to the email. But a barrage of calls continued at Field demanding her to 'FIX THIS'. Bullying and causing fear that she would be further alienated by other Shyne allies in Democratic circles. Field withdrew from further communication except to say she appreciated our support. She remains steadfast in her goals to roll out test strips at every bar and nightclub in Los Angeles County.
Shyne followed up with Field last week to confirm she will be replacing her on the Women's Advisory Board. It is unclear if Field will be allowed to participate in the Sexual Assault Month programming in April or attend as a 'guest' as Shyne had threatened.
Field's last event as a member/Chair of the Women's Advisory Board is February 26th, honoring the 25th anniversary of V-day with a Silent Witness display at West Hollywood Park.
Shyne's actions against Field are reprehensible. While Shyne often speaks the words, 'Women Life Freedom" in support of Iranian women she is an oppressive force here in West Hollywood.
---