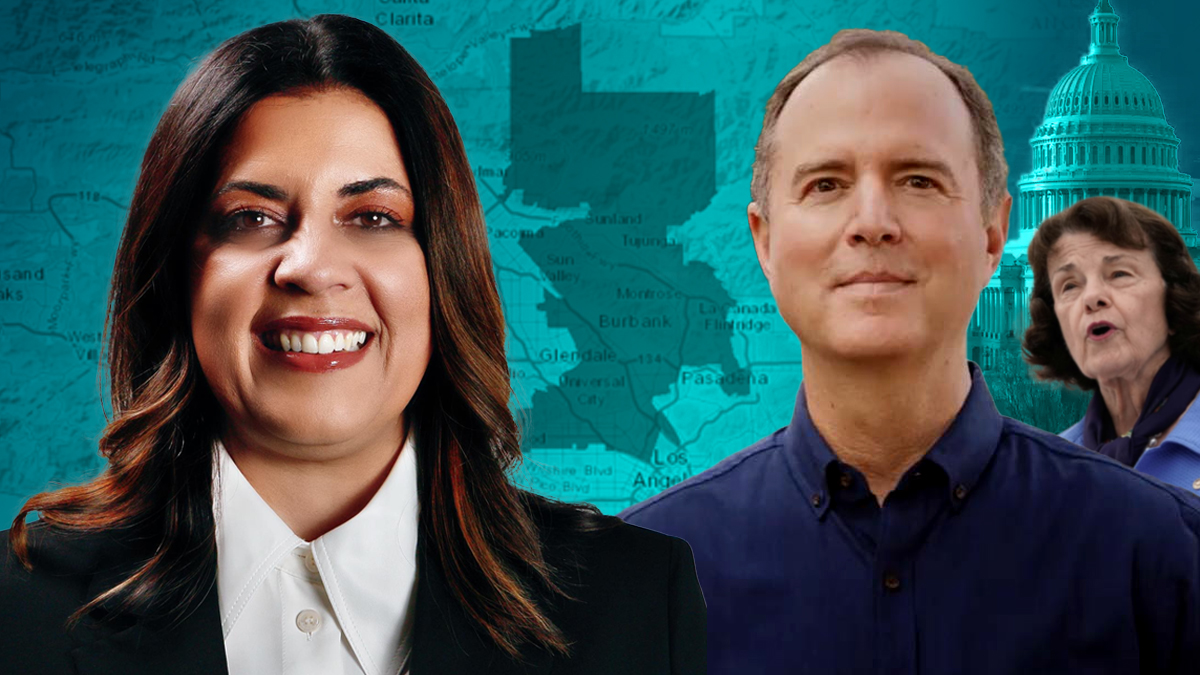 https://m.youtube.com/watch?v=_i86Cz_lNK4

I'm so excited to let you know that I'm running for Congress, and I wanted you to be one of the first to hear the news!
You're probably wondering why I feel compelled to run now, and the answer is simple: Californians deserve a leader who is ready to listen and take action.
Growing up, my family and I were forced to flee Iran after the revolution. At just five years old I understood what it meant to leave my homeland behind in the hopes of a better future. My family worked hard every day to contribute to our community, and their sacrifices taught me the true value of hard work, and the importance of listening to and fighting for every person, not just the wealthy and well-connected.
That's why I'm running for Congress: Whether you are the first generation in your family to build a life here (like me) or the tenth, our communities are the American Dream. And we all deserve the chance to build it.
Income inequality, workers' rights, racial injustice, turning back the clock on women and LGBTQ+ rights, rising gun violence and hate crimes, mental health issues and homelessness, our rapidly heating planet, and the rising costs of living and healthcare demand a new generation of leaders in Congress.
I've spent more than two decades ensuring that our community was one where people felt welcome and safe to be themselves – and that every citizen had the same rights, period. Under my leadership homelessness has dropped 60%, and we're just getting started. Whether it's serving on the City Council, LGBTQ+ Advisory Board, the city's Business License Commission, running two small businesses, or now as Mayor, I've always put equity and equality for each and every person at the center of my service. And that's exactly what I'll do in Congress.
If you're ready for a different kind of leader – one who stands with you – chip in to be one of Team Shyne's founding members and then share this message with your friends.
I can't wait to get to work!
With gratitude,
Sepi Shyne
Sepi Shyne hopes to replace Congressman Adam Schiff, who wants to be senator
Mayor Sepi Shyne is running for California's 28th congressional district, which includes West Hollywood, Silver Lake, Echo Park, Los Feliz and Burbank, as well as parts of Pasadena and Glendale. Since 2001, the seat has been held by U.S. Rep. Adam Schiff, who is looking to fill Dianne Feinstein's long-held spot in the U.S. Senate.
Both races will be on the November 2024 general election ballot.
Shyne was reportedly the first out LGBTQ person of Iranian descent elected anywhere in the world when she won her seat on West Hollywood City Council in 2020. As a child, she and her family fled the Iranian Revolution of the late 1970s, resettling in California. Shyne, an attorney, runs a private legal practice based in Century City under her maiden name, Ghafouri. Sepi and her wife of 11 years, Ashlei Shyne, announced their separation this past fall.
In 2020, Congress welcomed its first ever Iranian-American member, Stephanie Bice, a Republican from Oklahoma. There are currently fewer than a dozen out LGBTQ+ members of Congress.