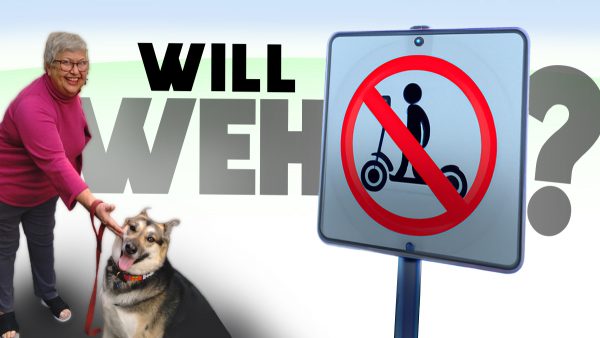 You are a long time resident; when did you come to our city?
I came to West Hollywood in 1979 from Chicago. We had a particularly brutal winter, and I wanted to get away from snow and ice because I thought life is too short to live half a year in icy cold weather and then struggle to exist the other half of the year. I was the first woman bartender at the famed pump room in Chicago. After struggling to find work in West Hollywood, I finally found bartending and restaurant management work with Hamburger Hamlet and in a lovely French restaurant called Entourage.
How did you become disabled?
In 1994, one month after my 50th birthday, I was diagnosed with cancer, a myxoid Condro sarcoma. Because it had gone on for so long incorrectly diagnosed, the doctors had no choice, but to amputate my dominant arm and shoulder. As I could no longer work in the restaurant industry, I needed to find a new way to earn a living. Thankfully, I had a degree in speech and theater with a minor in English literature, so with a few education courses, I was able to get my teaching credential and I taught ESL to adult immigrants for 17 years.
I was forced into retirement when the program ended in 2012. Six months later, as an incidental finding when looking for a kidney stone, a radiologist discovered that I had a large tumor in my right lung. The sarcoma had traveled to my lung, and so on Feb 7th, 2013, half of my right lung was removed.
In 2017 I applied to be on the West Hollywood disabilities advisory board. This is a board I proudly served on until a few months ago.
How have the scooters impacted you when you walk in the city?
I had noticed on several occasions that scooters were infiltrating our city and taking over our sidewalks. They were blocking my street, Clark Street, which is on the very steep hill, and the only way to get around them, was for me to walk out into the street. This is difficult and dangerous because having one arm, my balance is very poor. I am also 78 years old.
The straw that broke the camels back for me was when I was walking down Sunset Boulevard and a young man came whizzing by on his scooter with his dog on a leash, and he yelled, "get the hell out of my way."
I knew something had to be done, but it was difficult to get the city to do anything. They were not enforcing the law that stated it was illegal to ride scooters on the sidewalk. And they were also not citing people for just abandoning them in the middle of the sidewalk rather than putting them in a safe docking place.
Being on an advisory board in our city means everything has to be agendized and run through staff and it takes a very long time to get anything done…if at all.
But, one day, in an email correspondence with the city council, and with our (at that time,) mayor, pro tempore, Sepi Shyne, I voiced my fear of the dangers of scooter riding. The mayor pro tempore, who is now our mayor, dismissed my concerns, and answered, "well, some people like them, and some people don't, and neither side is wrong" I found it to be a false equivalency and angrily I equated her comment to a comment that Donald Trump made regarding tiki torch, bearing Nazis. He said, "there are good people on both sides."
Sepi told me I was disrespectful and that she would not tolerate my disrespect, and so in protest, I resigned from the board.
So what are you doing now to get rid of the scooters?
I now realize that I am getting more done outside of the confines of an advisory board. As a private citizen, I started a petition through change.org to ban dangerous scooters in West Hollywood, and to date 362 people have signed it. But we really need a lot more signatures.
The sheriffs department cited no incidents of scooters or E bike problems in December 2022 or January 2023. Those are false statistics because neither the sheriffs department, nor the city are enforcing any laws regarding scooters and e- bikes at all.
The sheriffs department, in all honesty, has been reduced in size, and though they are trying to do their job, our city Council is not making it easier for them. Meanwhile, people are getting injured. Even the former mayor's own sister, Debbie Meister, was run down.by a scooter rider who ran a red light. She wound up at Cedar Sinai in surgery with broken bones. Not listening to all the negative input on scooters from the various boards and commissions, the council decided to extend the 18-month pilot program another six months.
In June this year, they will decide whether or not to make the scooter program, which they call "the dockless mobility program" permanent.
My petition is to try to persuade them, not only to end the program, but to ban scooters from our sidewalks. These scooters are a danger to people living with disabilities, seniors, people with young children with animals and with most able-bodied pedestrians as well.