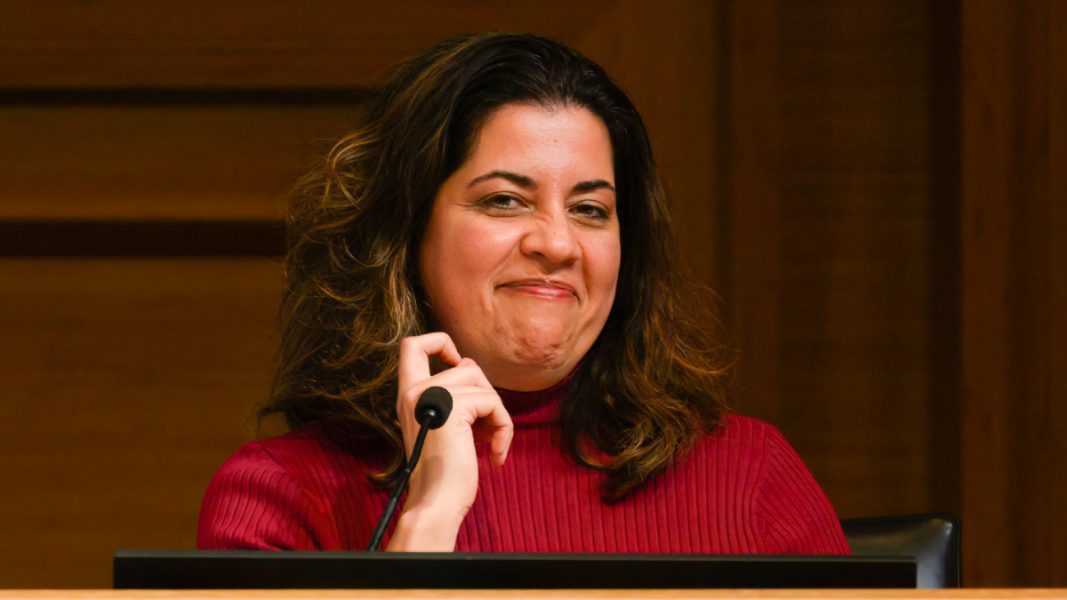 1 / 1Recent reports of Sepi Shyne's record for retaliating against appointed officials who dare disagree with her, or who ask legitimate questions in their pursuit of their appointed duties, or who fail to bow down to provide her credit for public policy are cause for great concern. The treatment of Keely Fields is the most recent example of this petulant abuse of Shyne's office of public trust. Three other heterosexual women were similarly bullied or mistreated by Shyne in her official capacity as an elected public servant—Lynn Hoopingarner, Lynn Russell and Mikie Friedman. Ms. Hoopingarner was a valued member of the city's planning commission whose expertise and analysis served the city well, and I note that she continues to provide her valuable insight. Ms. Russell is a pillar of the community and active in civic affairs on many levels. Ms. Keely has worked valiantly and continues to work diligently to bring awareness to the issue of drink spiking in bars and clubs and for the introduction of drinking spiking test kits. Keely deserves the plaudits heaped on her by many. The city lost the valuable voices of four women on appointed bodies and in civic activities that they served honorably for many years.
Shyne's contempt for the public every time she denigrates the revered democratic tradition of civic engagement and discourse through her written and verbal attacks on those who dare speak up in local media is a stain on democracy itself. It is also the tyrannical behavior of despots like Donald Trump, to whom one chastised former official compared Shyne's behavior. One can disagree with an op-ed here, or a commentary there, but one cannot summarily dismiss the concept of a town square where everyone has a voice. It is the free expression of ideas that alone will foster a healthy democracy full of robust and respectful debate.
The city is watching. Will the city bureaucracy and elected council hold Shyne to a different standard and let her abusive, corrosive, divisive, oppressive, vindictive, and destructive behavior go without discussion of appropriate official reaction, or even mention from the dais? Will the council self-police and call out the rot that is metastasizing by the day? Will the pattern of Shyne's clear and demonstrable bias against straight women continue unabated? Several years ago, I privately told Shyne that she is an anti-gay-white-male bigot. I repeated that publicly in a recent WEHOville op-ed and I repeat it here with the added emphasis that gay white men are not the only targets of her negative bias. Shyne continues to divide, rather than unite.
Shyne continues to violate multiple sections of the City's own code of conduct, yet the City Manager, City Attorney, and City Clerk remain feckless in the face of citizen demands for enforcement of the code. Residents of West Hollywood deserve better in the character and integrity of those who serve us in public office. Residents of West Hollywood deserve the voices of Hoopingarner, Russell, Friedman and Keely in the wide-ranging civic discourse that occurs not just at council meetings, but in the pages of this version of the town square and more. Democracy is not something that happens one day in November, it is an everyday obligation of every citizen with a voice. We must use those voices to always hold accountable those to whom we have temporarily given the keys to offices of public trust.
Shyne sees and hears only those voices that agree with her. That's not leadership, that's an arrogance that in her case manifests in bullying and attempting to silence dissent. It is un-American, it is un-patriotic, it is un-democratic, and it is disqualifying for holding any office.
Will anyone hold Shyne to the same standard that the community and council at the time held John Duran when it expressed moral opprobrium for his personal sexual transgressions? After a robust hearing in the media and dozens of residents showing up to council meetings and speaking out, Duran did the right thing at the time by standing down from his titular office of mayor.
There's something rotten in West Hollywood. Who will stop the stench?
Alan M. Strasburg
31-year resident of West Hollywood