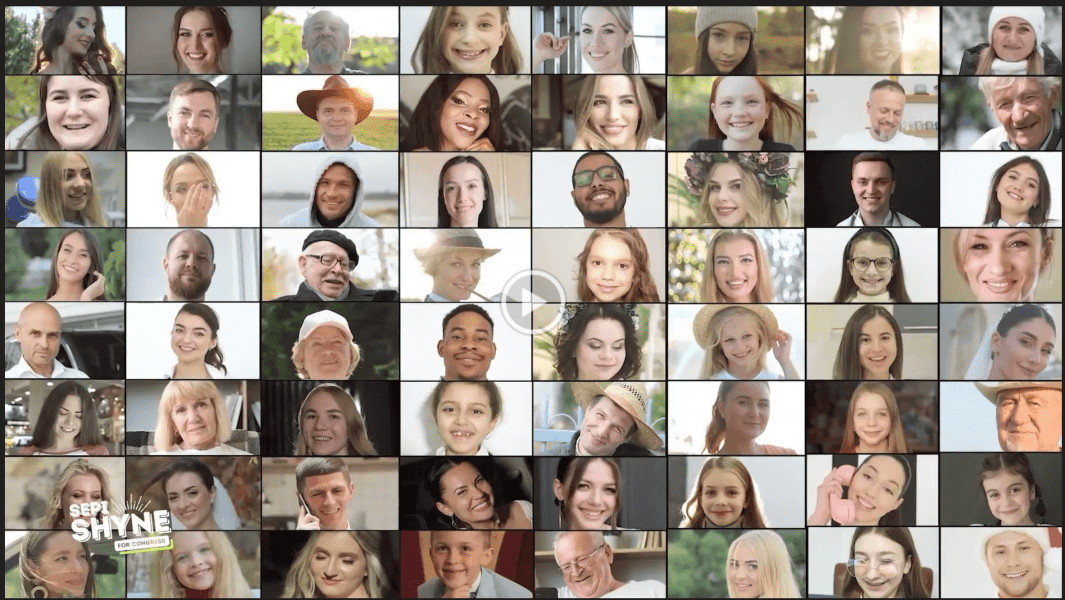 Opening campaign statement drops reference to herself as a 'person of color'
In Shyne's carefully crafted opening statement in her run for Congress to represent District 30 she changed one line as she refers to herself. 'I am an Iranian woman running for Congress' .
In past campaign statements Shyne had referred to herself as 'an Iranian woman of color', dropping the 'woman of color' from her self-description.
Shyne's email blast also had little representation of any persons of color. There were no obvious lgbtq or transgender representation. Of 64 persons included in Shyne's mailer above, less than 5 people appear to be persons of color. 46 of 64 appear to be female. There is little Asian or Latino representation.
The messaging flip comes just six weeks after West Hollywood resident Annie Jump Vincent challenged Shyne's 'whiteness' as person of color from the public comment podium, OpEd: Is West Hollywood 'all white again'.