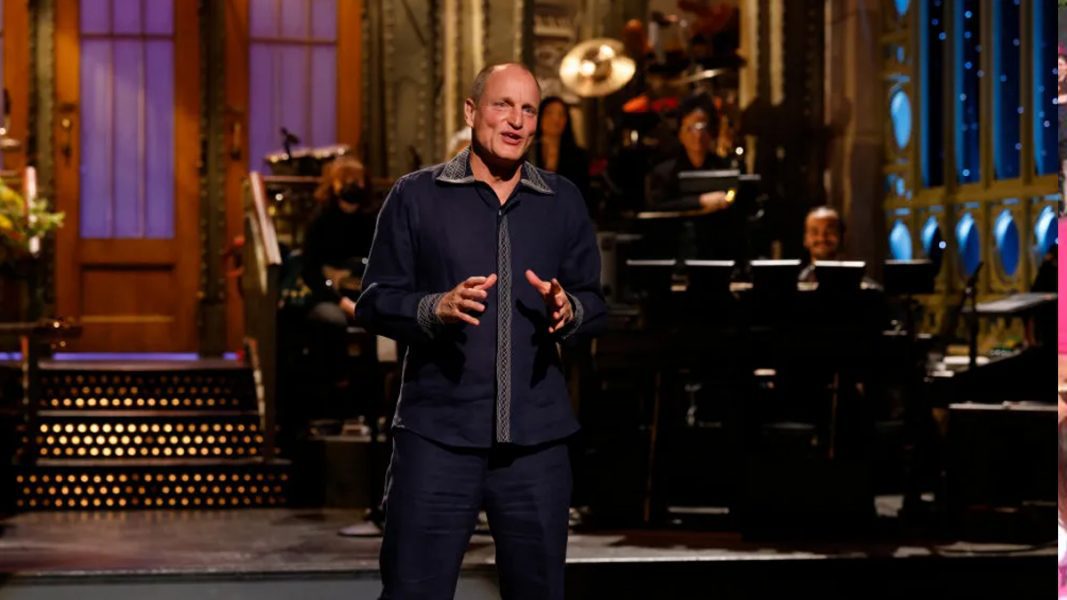 Actor and West Hollywood business owner Woody Harrelson used his fifth hosting stint on "Saturday Night Live" to promote a coronavirus theory during his opening monologue on this week's show.
Harrelson, appearing on the show to promote his upcoming movie "Champions," joked about a script he had read where drug cartels buy up all the media and politicians and force people to stay locked in their homes unless they take the cartel's drugs.
The theory referenced by Harrelson is that drug cartels are behind the production and distribution of COVID-19 vaccines, and that they are using the vaccines as a tool to control the population. The theory suggests that the pharmaceutical industry is working in conjunction with the cartels to force people to take the vaccine, which they claim is unnecessary and potentially harmful.
The origin of the theory is unclear, but it appears to be a combination of various existing conspiracy theories and misinformation campaigns. Proponents of the theory claim cartels have been involved illegal production and distribution of counterfeit medications, and suggest that they could also be involved in the production of vaccines.
Some anti-vaccine proponents hailed Harrelson for "speaking truth to power" while others criticized Harrelson and SNL for airing his remarks, calling them harmful and insipid.
As of today, COVID-19 has killed over 9.9 million people worldwide, while more than 370 million have recovered from the disease, according to data from the World Health Organization (WHO).
Harrelson has made headlines with some controversial quotes over the years, including:
On marijuana: "I'm a degenerate. I use marijuana on a regular basis for medicinal purposes. I think it's about 97 percent of the population that does use marijuana for medicinal purposes, for anything from headaches to insomnia to cramps."
On religion: "I don't believe in religion. I think it's ridiculous. However, I think Jesus was cool. He was a great guy. He was a revolutionary."
On 9/11: "I'm one of those who believe the Twin Towers were brought down by a controlled demolition."
On politics: "I'm an anarchist. I'm anti-government. I'm anti-authority. I'm anti-establishment. I'm anti-militarism. That doesn't mean I'm anti-American. It means I'm anti-stupidity."
Harrelson is owner of the The Woods cannabis retail shop and consumption lounge in West Hollywood.