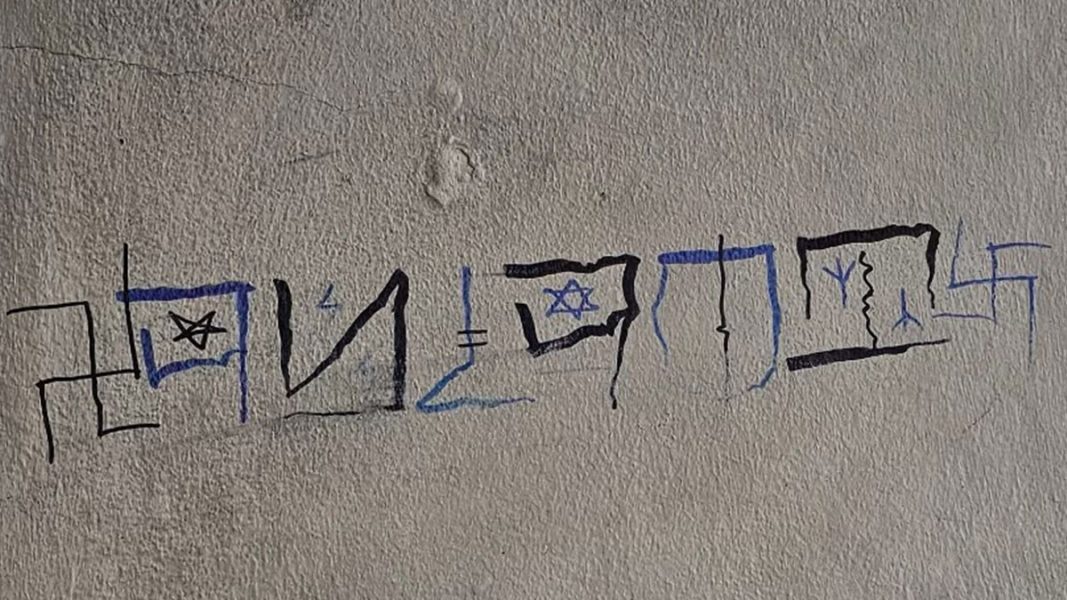 Anti-semitic graffiti bearing two swastikas and two Stars of David was found at ZPizza in West Hollywood this week.
The incident follows the theft mezuzah off the BlockParty store located on the same street a few months prior. The pink mezuzah was donated by Rabbi Mordechai of the Chabad Sunset Strip congregation.
Dillion Hosier, CEO of the Israel American Civic Action Network (ICAN) issued the following statement with regards to the recent incidents of anti-semitism in West Hollywood and throughout Los Angeles.
"As an organization committed to empowering the Israeli immigrant community the United States, the Israeli-American Civic Action Network unequivocally condemns the recent antisemitic vandalism at Z-Pizza in West Hollywood. The scrawling of swastikas on Israeli flags onto the restaurant building is a disgusting display of hatred and bigotry that has no place in our society. West Hollywood has a significant Jewish community, especially immigrant Jews from the Former Soviet Union, Iran, and Israel, and this act of vandalism is a disturbing reminder that we must take the threat of rising antisemitism seriously."
The incident follows a recent uptick in attacks on members of the Jewish community in the L.A. area.
The Bayou WeHo Opens to an Anti-Semitic Slur
More Apparently Anti-Semitic Graffiti Found in West Hollywood
Graffiti on Two West Hollywood Businesses Stirs Fears of Anti-Semitism
City of WeHo condemns anti-Semitism after alleged hate crime