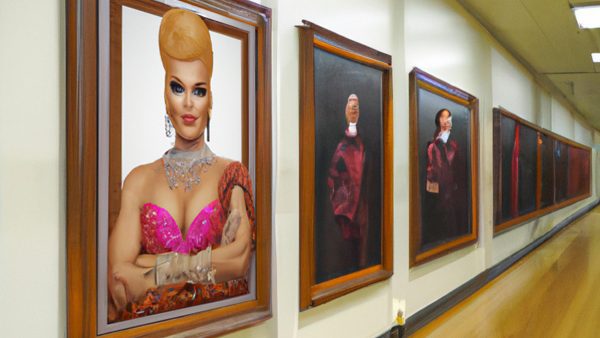 West Hollywood City Council is set to consider approving the Drag Laureate Program, with proposed changes, and directing staff to reissue the application for the program. The Drag Laureate Program, an honorary position that will serve as an official ambassador of West Hollywood's vibrant drag culture and arts, will use the position as a platform to both promote drag culture and arts in West Hollywood and promote West Hollywood through the art form of drag performance.
According to the proposed changes, the annual honorarium for the Drag Laureate will increase to $15,000 per year to reflect a fair working wage, which includes a $2,500 event budget for an annual event planned and hosted by the Drag Laureate. The honorarium will be inclusive of any costs incurred by the Drag Laureate related to participating in program events and activities and required insurance. The event stipend will be inclusive of any costs incurred for the annual event, including but not limited to performer fees, speaker fees, collateral, insurance, and rentals (equipment, av, etc.).
The Drag Laureate will be expected to attend various City events throughout the year, supporting arts and culture and the business community. The program's management will transfer from the Business Development Division to the Arts Division within the Economic Development Department. The Drag Laureate will participate in the City's Artist Bootcamp, a series of six interactive professional development workshops designed to assist artists in developing individualized plans for success. The Drag Laureate will also participate in a Media Training with the Communications Department.
The Arts and Cultural Affairs Commission, with one representative from the LGBTQ+ Commission and one representative from the Transgender Advisory Board, will review applications and make the selection of the Drag Laureate. The Drag Laureate is expected to serve a two-year term beginning July 16.
The online application for the Drag Laureate Program opens in March/April 2023, with the deadline to apply in mid-May 2023. The Arts and Cultural Affairs Commission will review applications and select the Drag Laureate in May 2023, with the official installation of the Drag Laureate on July 16, 2023. The Drag Laureate's term will end on July 15, 2025.