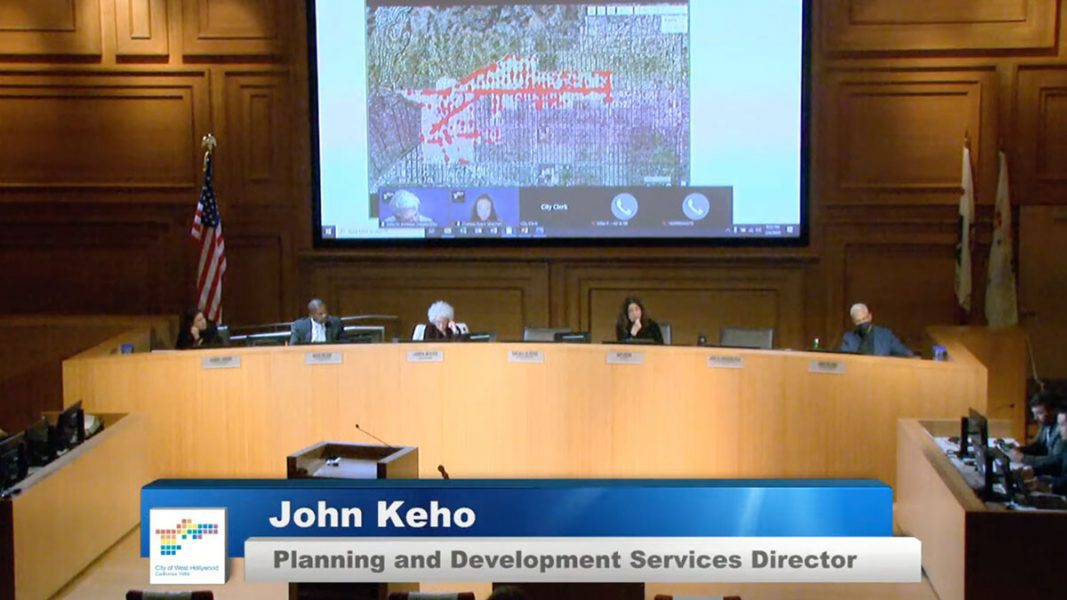 As public outrage over electric scooters in WeHo came to a boil Monday night, City Council decided to slow the roll of the city's micromobility program on its path towards permanence.
Instead of approving the hiring of a consultant to study the implementation of a permanent program, as City Staff had proposed, City Council voted to have the consultant conduct scientific polls of both residents and non-residents to gauge the desire for a permanent program, fulfilling a promise the mayor made to some of the program's most vocal opponents in the community. The results of those polls will determine the future of micromobile devices in West Hollywood, they agreed.
"The whole reason we got out of the electric bike program that the city was running was that it was costing us too much," Councilmember Lauren Meister said. "Here we are again, paying hundreds of thousands of dollars to run a program that may hurt our residents. We haven't even asked our residents if they want this program. This is taxpayer money that we are using to run a program that we don't even know if the residents want."
Several startling facts came to light as Council quizzed staff members about the progress of the pilot program and the implementation of their prior directives.
"First of all, when we had the discussion about the scooters being on the sidewalk, I thought that the council majority said this needs to happen as soon as possible or we are stopping allowing them to go through our city if they don't have that technology," Meister said. "So, I don't understand how it went this far without the technology, without staff coming back to the council and basically saying no, we're done, we're not doing it, we're not continuing this pilot until the technology is there and we do not see scooters on the sidewalk."
Last year, City Council demanded that the city's four scooter providers institute technology that would prevent riders from using the sidewalks. Since then, two of the providers dropped out of WeHo's program. The remaining providers, Bird and Lime, upgraded their scooters to detect when riders were on sidewalks — but while their technology alerts riders that they are breaking the rules, it does not stop them from doing so.
"Honestly, this is unacceptable," Mayor Sepi Shyne said. "I will not be voting for a permanent program until that is in place and we have data coming back to us."
Her line of questioning revealed how lucrative the contracts are for the scooter providers.
"How much money are these scooter companies making in our city?" Mayor Sepi Shyne asked Long Range Planning Manager Francisco Contreras.
"Yeah, we don't collect that information so we don't have it," Contreras replied.
"Are we getting any money from their use in our city?" she asked.
"Currently, they pay a $5,000 quarterly operator fee," he said.
The incredulous audience in Council chambers broke out in laughter.
"And there were 400,000 rides in our city?" Shyne said, referencing the number of rides logged since the beginning of the program in 2021. "It's at least six bucks a ride. Six times 400,000 is … $2.4 million? This is a really bad deal for West Hollywood."
"So, I just want to be clear, I support alternate mobility," she continued. "There are people in the city that are residents and that do use the scooters and it is really important for us to move into the future, but the way we're moving is not safe. It is not good for our economy. This is a really bad contract and quite honestly that's a lot of money for them to lose, and they are using this loophole. So actually, I just want to pause this program personally until they institute this technology, the sidewalk technology, and then pick it back up. And that's how I feel."
Council directed staff to close that loophole and begin re-negotiating its contract with Bird and Lime as the clock winds down on the temporary program and the deadline to decide on a new, permanent program approaches.