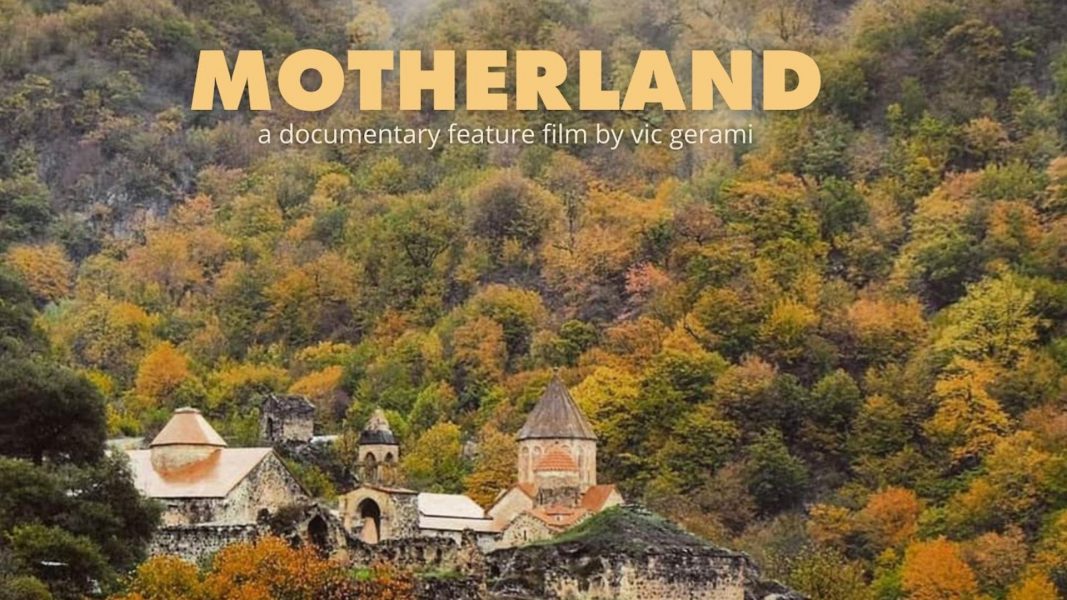 The City of West Hollywood will host a free screening and discussion of the feature-length documentary film Motherland, which focuses on the invasion of the Republic of Artsakh by Azerbaijan and Turkey and the massacre of more than 5,000 indigenous Armenians.
The screening of Motherland will take place on Tuesday, March 21, 2023 at 6 p.m. at the West Hollywood City Council Chambers/Public Meeting Room, located at 625 N. San Vicente Boulevard. Viewer discretion is advised, as the film contains graphic images of violent warfare. A discussion will follow, which will be moderated by City of West Hollywood Mayor Sepi Shyne featuring filmmaker/director Vic Gerami; producer Henrick Vartanian; and editor Chris Damadyan. Parking validation will be available for the adjacent five-story West Hollywood Park structure (parking is limited to availability). RSVP is requested in advance via Eventbrite.
Through an activist and journalistic lens, Motherland chronicles the Armenian people's fight for peace, liberation, and humanity. The documentary is aimed toward a worldwide audience so international viewers can not only witness the war crimes and crimes against humanity committed against Artsakh and Armenia but can also experience the extraordinary beauty of the people and cultures in both countries.
Motherland is an investigative documentary written, directed, and produced by journalist and LGBTQ activist Vic Gerami. In creating the film, Gerami traveled to Armenia twice to document and capture the present struggle of Armenians in Artsakh and share their stories with the global community. The documentary features seven members of Congress,includingCongressmember Adam Schiff (D–CA), Senator Bob Mendez (D–NJ), Congressmember Frank Pallone Jr. (D-NJ), Congressmember Jackie Speier (D-CA), Congressmember Katie Porter (D-CA), Congressmember Brad Sherman (D-CA), andCongressmember Barbara Lee (D-CA), as well asBaroness Caroline Cox, Life Peer Memberof the British House of Lords.
The film premiered in Los Angeles in 2020 and was well received by local and international critics. Motherland has garnered worldwide attention and has been invited to screen at numerous film festivals. It was shortlisted for Film Independent's 'Spirit Awards' and was Oscar-qualified and available in the Academy of Motion Pictures Arts and Sciences Screening Room. It was chosen as an 'Official Selection' at the Cannes World Film Festival, International Activism Film Festival, and the Docs Without Borders International Film Festival.
For additional information, please contact Jasmine Duckworth, City of West Hollywood Community Programs Coordinator, at (323) 848-6559 or at jduckworth@weho.org. For people who are Deaf or hard of hearing, please call TTY (323) 848-6496.