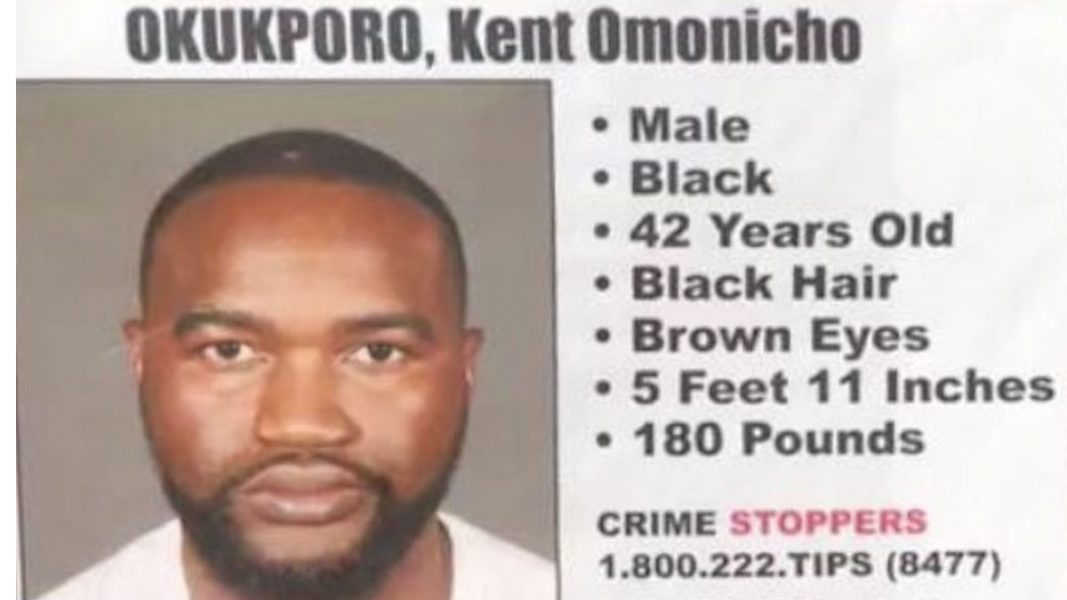 Authorities are on the lookout for further victims of a man who is accused of drugging, sexually assaulting, and trying to abduct a woman from The Abbey in West Hollywood.
Kent Omonicho Okukporo, 42, is believed to have drugged the woman's drink at the N. Robertson Boulevard bar in February before assaulting her and attempting to coerce her to leave with him.
Although the woman was able to escape from the suspect, he fled the area before club security could apprehend him.
After identifying Okukporo as the suspect through surveillance footage from inside the bar, security personnel at The Abbey contacted the West Hollywood Sheriff's Station, who detained the man upon his return to the club the next night. The female victim also identified Okukporo as the one who had drugged her drink, sexually assaulted her, and attempted to abduct her.
Investigations have led authorities to believe that Okukporo was actively seeking additional victims, prompting them to appeal to potential victims who may have information about the suspect.
They intend to present a case to the Los Angeles County District Attorney's Office. Okukporo is described as being 5'11" tall and weighing around 180 pounds, with black hair and a beard, and brown eyes.
West Hollywood has long been a hotspot of spiked drugs and sexual assaults. West Hollywood resident Keely Fields, who herself was a victim, recently led the charge to provide bars in the city with Test My Drink strips.