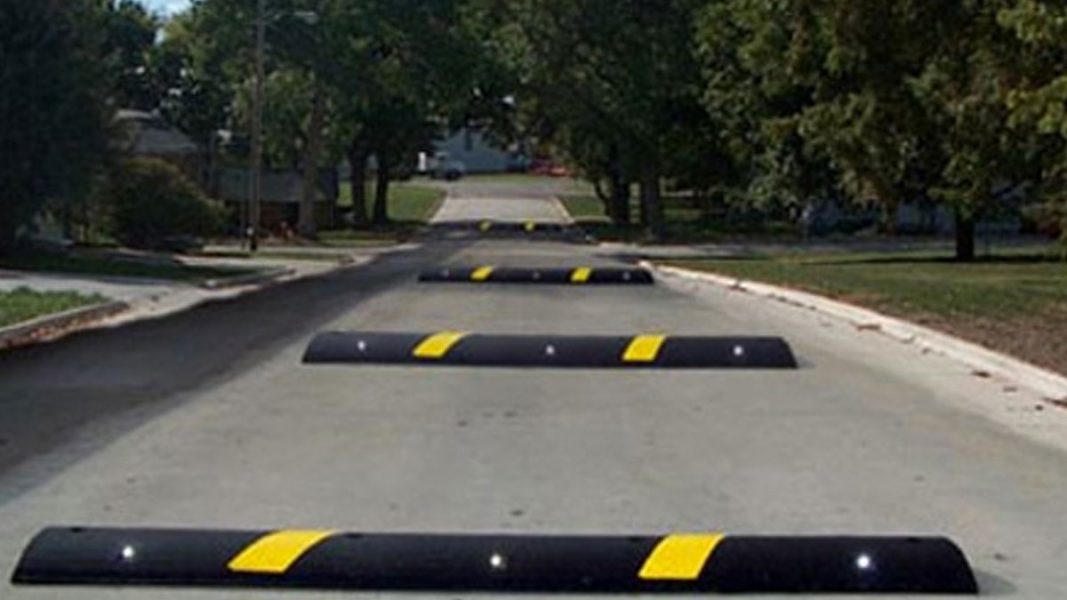 Crossing San Vicente and Rosewood is going to be a lot easier by fall.
WeHo's Engineering Division will be constructing a signalized pedestrian/bicycle crossing at the intersection incorporating blank-out electronic signs that activate from 4 p.m. to 7 p.m. weekdays to prohibit southbound San Vicente vehicle turns onto eastbound Rosewood, thereby deterring peak hour cut-through traffic through the neighborhood. The project also includes new enhanced crossings, and will improve pedestrian and bicycle connectivity and safety for all travel modes within the intersection by modifying the intersection's geometrics.
The staff has advertised for bids in early March 2023, and the project is expected to be completed in August/September 2023, subject to the awarding of the contract, scheduling, and procurement of materials.
The division will also discuss the prefabricated rubber speed lumps on the 1000 block of Genesee Avenue, which have been in place for over three years. Staff conducted a recent traffic survey and found that the average speeds are 15 miles per hour, with 85 percent of the motorists traveling less than 20 miles per hour. The speed lumps have reduced the speeds by 3 to 4 miles per hour, and they have not created traffic diversions to surrounding residential streets.
The Transportation Commission and City Council reviewed and approved the 6-month test installation of the speed lumps in 2019. During the pandemic, traffic and speeds were in a state of flux, so conducting follow-up studies during that period would have provided skewed results. Staff's decision to maintain the prefabricated rubber speed lumps where there was neighborhood support for the devices was based on material durability, long-term cost savings, and studies showing that the prefabricated speed lumps are just as effective as the asphalt speed lumps.
Speed lumps are expected to be installed on Poinsettia Place/Poinsettia Drive and Cynthia Street later this month.