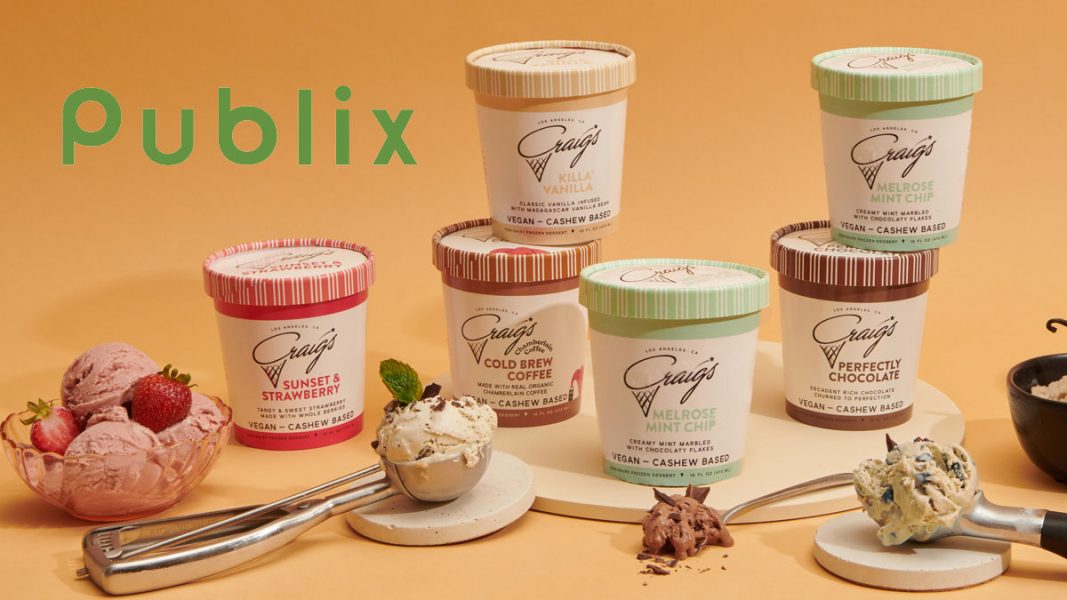 The popular Vegan ice cream created in West Hollywood by restaurateur Craig Susser will now be sold at the Publix grocery stores ubiquitous in Florida and the Southeast United States.
Craig's Vegan Ice Cream got its start in Susser's eponymous Craig's Restaurant, which opened in 2011 in WeHo and is now the go-to spot for Hollywood's A-list. Susser worked with executive chef Kursten Kizer to craft the Vegan, cashew-based ice cream for the restaurant menu in 2016, and in 2018, he launched the pint-sized line available in stores. Craig's Vegan Ice Cream comes in six flavors: Melrose Mint Chip, Kursten's PB Krunch, Cold Brew Coffee made with Chamberlain Coffee, Killa' Vanilla, Perfectly Chocolate, and Sunset & Strawberry.
Publix has 1,331 store locations across the Southeast, the majority of which are in Florida. The company generated $44.9 billion in sales in 2020.