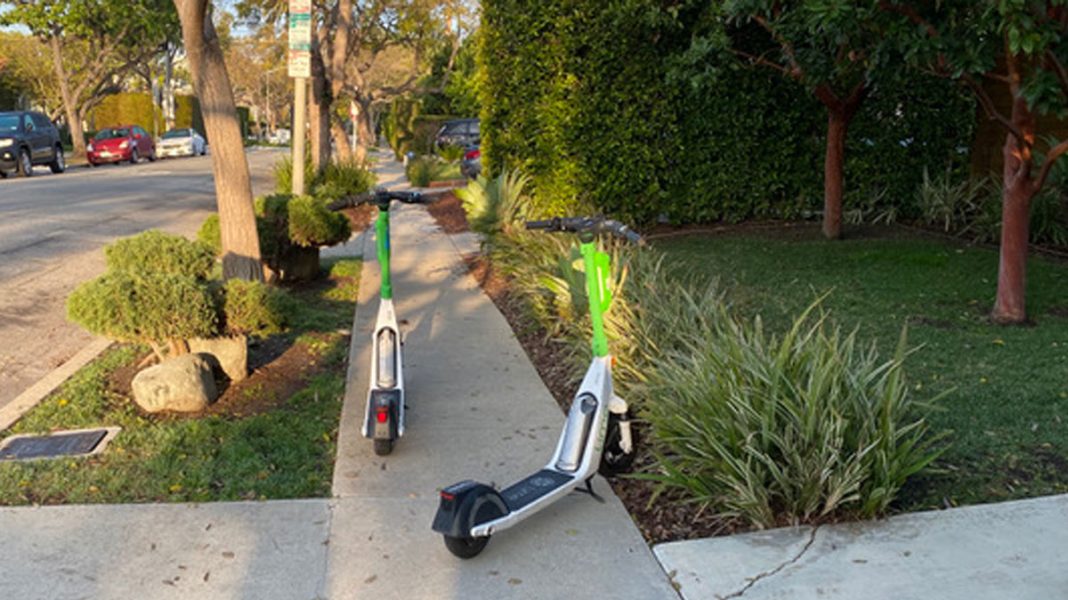 Hello Neighbors,
Scooters are prohibited from parking and obstructing our residential sidewalks.
If you see a scooter blocking the sidewalk in our neighborhood, please call Weho's Scooter Pick Up Service at 213-247-7720.
The scooter will be removed from the public-right-of-way within 15 minutes. This taxpayer service is also available on the Weho App under "Scooter Issues and Feedback".
For the last two years the City of West Hollywood has been monitoring a "scooter pilot program".
At the March 6th City Council meeting, council members where not satisfied with the performance to date of scooter companies and their users. Prohibited activities such as sidewalk riding and dumping have not seen any improvement.
Let's not give up our sidewalks to motorized vehicles.
Thank you for your support and commitment to your neighborhood.