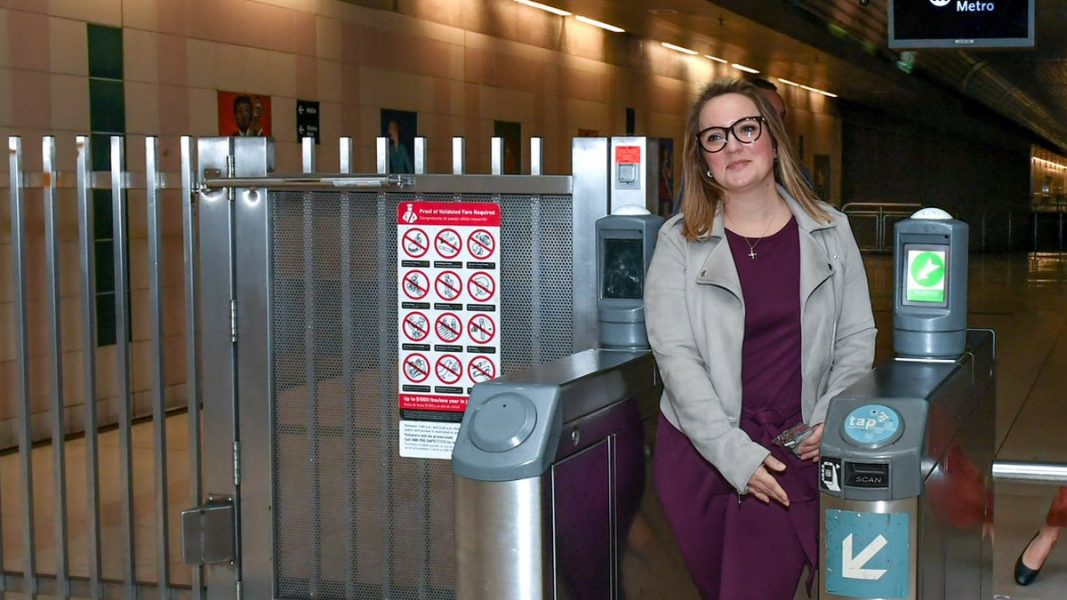 Riders of the L.A. Metro are begging for more police officers, but County Supervisor Lindsey Horvath thinks she has a better solution to the crime and chaos rampant on county buses and trains: security ambassadors.
Horvath and her colleagues on the powerful Board of Supervisors — known colloquially as the "five little queens" — recently decided to allocate $40 million of their public safety budget on ambassadors, who don't carry firearms and cannot detain criminals or make arrests.
As WeHoans can recall, it's not the first time Horvath has led the push to move funds away from sworn law enforcement agents in favor of the privatized quasi-police force owned and operated by the Block by Block company at the behest of City Hall.
We held an official launch of the Metro Ambassador pilot program today at Union Station! More than 260 Metro Ambassadors have been trained & deployed on our system — they're here to answer questions, connect riders to resources and report issues. pic.twitter.com/a9slJNVZAf

— Metro Los Angeles (@metrolosangeles) March 6, 2023
As a West Hollywood City Councilmember last year, Horvath led the push to reduce the city's funding of the Sheriff's Department, which left residents with two fewer deputies on patrol, while hiring an additional 30 ambassadors to shuffle homeless people around and give out driving directions.
The ambassadors' ability to bolster public safety on buses and trains remains to be seen, although anecdotal evidence — like this recent Reddit post, claiming ambassadors did nothing to stop a man smoking crack on the subway — is not not encouraging.
Metro Ambassadors intentionally avoid a man smoking a crack pipe on the Red Line.
by u/405freeway in LosAngeles
Metro Ambassadors intentionally avoid a man smoking a crack pipe on the Red Line.
by u/405freeway in LosAngeles
There were 1,385 reported incidents of narcotics use, possession or sales last year, and complaints from riders about nearly doubled.
While Supervisor Horvath has popped on the Metro for photo ops to promote the new policy, regular riders are far less enthusiastic about the state of L.A. public transportation.
"Safety from crime" was the No. 1 improvement riders requested when surveyed last October. Rapes, aggravated assaults, robberies and murders increased by nearly 25% from 2021 to 2022.
The "alternative policing" ethos Horvath brought to West Hollywood is a road to nowhere for the entire Los Angeles County public transportation system.
As a Los Angeles County Supervisor and Metro Board Member, it's so important to actually understand & experience the systems we're entrusted to lead.

I'm committing to riding @metrolosangeles regularly, & I'm encouraging all of my colleagues to do the same.

All aboard! 🚌🚌🚌 pic.twitter.com/ttp8MfqAPX

— Lindsey P. Horvath (@LindseyPHorvath) March 9, 2023