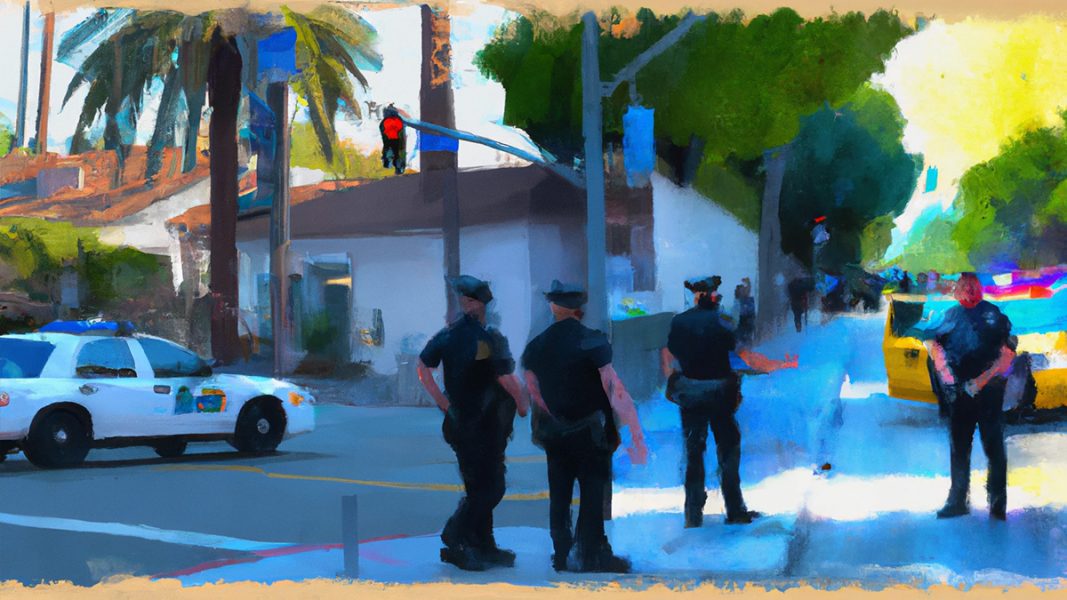 From 2001 – 2020, I served on the West Hollywood City Council. It was a great 20 year run and a period of time when we built the city up from its incorporation into what it is today. Like all people (and sometimes narcissists) who review their own history, I see this period of time as the "golden years" of the City. I was not here in 1984 when the city incorporated. I was living down in Laguna Beach when the City of West Hollywood was created. But I became friends with both councilmembers Steve Schulte and John Heilman back then and kept up with what fantastic things they were doing up in the new Weho. We were at the beginning of the AIDS movement and needed each other from San Francisco to San Diego. And West Hollywood and Laguna Beach had a well-trod path between the 2 cities.
I moved to West Hollywood six years later in the year 1990 after I experienced some unfortunate incidents threatening my home and office down in the OC by the local chapter of the White Aryan Resistance (a story for another time). I moved to Westbourne Street and became friends with Jeffrey Prang and Steve Martin before either of them became Councilmembers. I had sued the Sheriff's Department twice at that time for denying HIV positive inmates their AZT medication (Kolcum v. LA County Sheriffs) and for unjustly discriminating against Bruce Boland – the station's first openly gay sheriff deputy (Boland v. LA County Sheriffs). So shortly thereafter in late 1990, I joined the last Chris Fairchild in writing and sponsoring a ballot initiative to create our own police department – the West Hollywood PD – which we placed on the ballot in 1991.
I admit now that I was quite young (31 years old) and naïve about what it would take to create our own police department. But at the time, we were having great difficulties with the Sheriff's Department under Sheriff Sherman Block. Lewd conduct enforcement entrapping gay men in sex sting operations at the Pacific Design Center. The sheriffs refused to participate in the Christopher Street West Parade. The discrimination against potential (and closeted) gay and lesbian sheriff deputies was rampant. It was a frosty and hostile relationship between Sheriffs and LGBT community across Los Angeles County – including West Hollywood.
We lost that citizen sponsored ballot initiative by a vote of 49% – 51%. It was close. And I found myself on the side of many left leaning idealists who thought we could do police reform – better. The late Chris Fairchild sold his life insurance policy which bankrolled the campaign (we lost Chris soon thereafter when he died from AIDS). And I found myself on the opposing side from all of my new friends who were defending the Sheriff Deputies – John Heilman, Steve Martin, Jeff Prang, the late Ruth Williams, the late Sal Guarriello and Abbe Land. At the time, I thought they were all wrong and believed we were all right. I figured eventually they would come around and see the error in their thinking.
So, cut to the good news – thank God we lost that campaign. Had we won that campaign and created our own West Hollywood Police Department in 1991 – the City of West Hollywood would have been bankrupted in the new millennium by overbearing police pensions. We would not have had the resources to create our own crime labs much less afford new technology to equip our new rookie police
department. So, we were heady and idealistic. But we would have stifled the toddler city from finding firm economic footing and deep roots to become prosperous in the new millennium.
Ultimately, after that election – the Sheriff's Department came to the table and we negotiated many of the reforms we were seeking (cessation of lewd conduct sting operations in Weho, the recruitment of LGBT personnel at the Sheriff's Department and participation with Christopher Street West). We got what we wanted and did not imperil the city coffers. It ended up being a win/win. It later become quite ironic that I would receive the endorsement of the Sheriff Deputies Union in my city council re-elections in 2005, 2009, 2013, 2017 and 2020. The guy who tried to kick them out of town – became their endorsed candidate! It took a lot of work from a lot of people (especially our West Hollywood Sheriff Conference Committee), but change and reform did happen. Piecemeal. Patience. And hard work from so many. But it did happen.
Needless to say – I am quite happy to see that the proposal to create a new West Hollywood Police Department (déjà vu?) was killed at the Public Safety Commission recently (thanks to all the Commissioners especially Commissioner Robert Oliver who I recently battled with in the 2022 election). You all did the fiscally prudent decision and prevented the naïve idealists from taking us over a fiscal cliff. We did not try to throw the baby out with the bath water – again! It was the correct decision in 1991 and the correct decision in 2023. While I am still stunned and upset by the current council majority defunding our sheriff's department and over reliance on security ambassadors – I do believe that the corrections can still be made and adjusted over time. Councilmembers John Heilman and Lauren Meister need a third vote to restore the sheriff funding. I had hoped to be that third vote. But I lost the election by 216 votes. It was not meant to be and I accept that.
But it doesn't mean that we don't all keep a close eye on public safety goals in the upcoming 2 years. Especially around homelessness, drug addiction and property crimes. Those should be issues that unify us. Ultimately, I think the current council majority will see their policies are falling short on expressed goals. And they will change their minds – as I did. And if not, my hope is that the voters will make the necessary correction in 2024 (and no – I have not declared myself as a candidate in 2024). Whether I ever return to council or not – like so many who call this place home for decades – I love this city and remember the hard fought battles of the past which brought us to where we are today.
So, I told publisher Larry Block that I would write a series of articles about "building a better city". This is the first part. Next parts? Seismic retrofitting, recovery corner on Robertson Blvd and community theaters. All ideas that I initiated many years ago that need to return to the talking heads in the town square to make things happen to improve all our lives. Too much council debate around bells and whistles – while forgetting about the infrastructure, skeleton, and muscular fiber of municipal governance. Part of getting older (jeezus – did I just say that out loud?) is realizing that my past errors and mistakes can be as useful as past triumphs and achievements – by sharing my experiences. And part of earning the gray hairs is understanding that I have many supporters and many detractors. So be it. Reflecting on my entire life – I am good with the past and present. It is what it is.