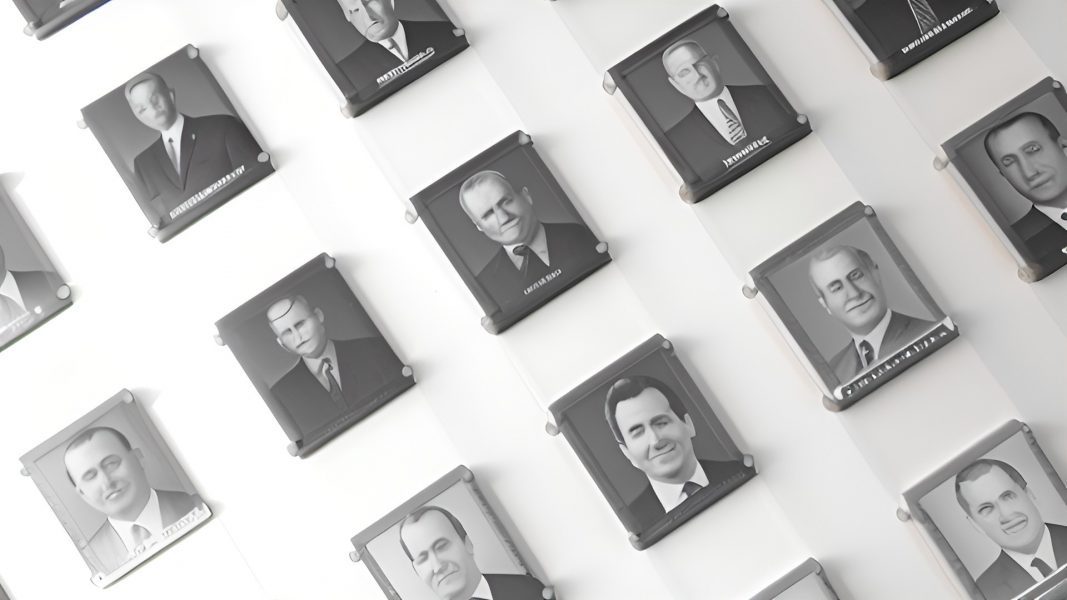 There's a lot you or I could do with thirty grand — get a community college degree, buy a brand-new pair of jet skis or lease a shitty one-bedroom apartment in West Hollywood for a whole entire year.
Mayor Pro Tem John Erickson and Councilmember Chelsea Byers want to spend $30,000 on a plaque.
This $30,000 plaque would features the names of WeHo's City Councilmembers past and present, plus dates served and maybe their photos, too. It would be installed in either Council Chambers or City Hall, which already has something similar that shows only the current councilmembers.
"The cost of the ($30,000) plaque will depend on the actual design, materials used, possible wall reinforcement needed, and any other special materials," the staff report says.
Oddly, the price tag might not be the least popular part of this idea.
Have a look at this sample plaque from Culver City that was included with the proposal:
Notice the overwhelming presence of a certain color here?
Did the progressive gurus in City Hall forget that a monument to West Hollywood's leaders might also remind people how profoundly white and male* WeHo's history is?
To most of us, it's just a boring fact. It doesn't raise the blood pressure.
But to WeHo's ruling elite, ever obsessed with the optics of race and gender, it's the type of history they'd prefer to forget. Or re-write.
So here's another idea: Start with a simple list of all the councilmembers posted on weho.org.
I couldn't locate one anywhere on the web, which was kinda surprising. People in 2023 should be able to find out who was on City Council in 1987 without having to track down a "book" or whatever you call it.
Also, a web page won't attract protests or vandalism. And it's the perfect place to display all of the gleaming white councilmembers' faces in full color.
Honestly, WeHo should learn to look at the past without flinching or feeling pressured to apologize for it.
How can we see how much we've grown if we're too embarrassed to look at our baby pictures?
*Former Councilmember John Duran is the only non-Caucasian. Mayor Sepi Shyne identifies as a person of color, although it's somewhat uncommon for Iranians to do so. Former Councilmember Steve Martin is part Asian.