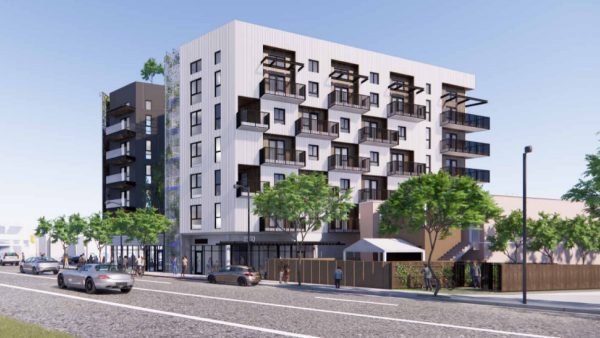 West Hollywood City Council denied an appeal of the Planning Commission's approval of the 8850 Santa Monica Blvd. development project at their meeting last night.
Councilmembers debated the changes to the project that have been made since it was reviewed by Planning Commission, and in the end decided those changes didn't warrant the project being sent back for another review, or for a new project to be filed altogether.
"I don't believe this is a new project that has to be refiled," Councilmember John Heilman said. "When I look at the project, it's essentially the same size. The same number of units that were approved at the planning commission. After some discussion, we got to the point that the unit size is are the same as was approved at the planning commission. And with the concession that's been made tonight, it will be the same number of affordable units that were approved at the planning commission. So I don't view this as a new project."
Questions about the size and scale of the project and its impact on the community arose, as well as the project's compliance with the city's housing goals.
After a lengthy discussion, Council voted to uphold the Planning Commission's decision with some modifications, including
● that the project exclude non-contiguous lots, and therefore should not be viewed as any precedent with respect to that issue
● increasing on-site affordable units from four to five, consisting of three very-low income and two moderate-income units
"I'm really excited to see this moving forward tonight," Councilmember Chelsea Byers said. "I think we should take it as a point of pride, too, that this is able to move through on no more than five meetings, as part of a housing process. It's not often that that can happen."