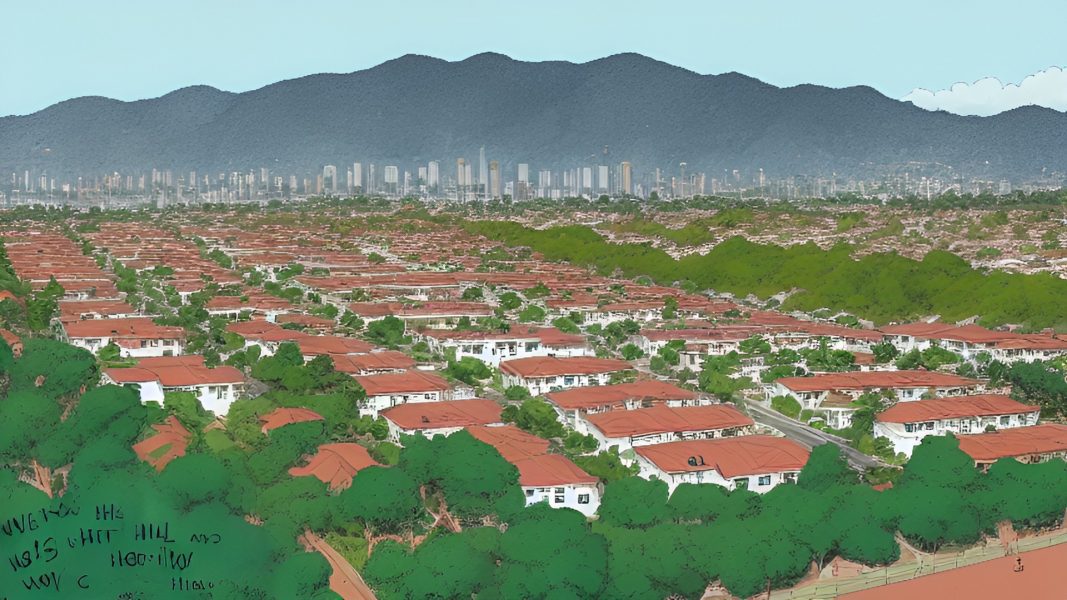 Let's face it: rents are out of control, there isn't enough affordable housing, and West Hollywood has some of the most expensive housing in the region.
Santa Monica and West Hollywood were among the first cities in Southern California to adopt rent control ordinances. Rent control has many positive features, including allowing seniors and those on fixed incomes the opportunity to age in place. But rent control also discourages people from moving out of these below-market rentals.
Some very successful people occupy these limited rent-controlled units. Our County Supervisor, our Mayor, and two City Councilmembers live in rent-controlled apartments. The landlord gets called greedy, but over time, the tenants enjoy below-market rentals and save money to invest or even buy a property of their own. How many of you have a friend in Palm Springs who won't give up their rent-controlled unit?
The landlord is responsible for unexpected costs, rising property taxes, water rates, seismic retrofits, and while their income is capped, their expenses are not. Those pre-1979 buildings require more maintenance than newer buildings. The cause and effect is that eventually, the property owner has limited upside and sells the building. Over time, a building under rent control that is not subsidized by market-rate units cannot survive profitably. Eventually, those buildings will be torn down and replaced.
Let's clear up a common phrase that is often misunderstood: "Affordable Housing" and "Housing that is Affordable". These are two separate things. Affordable Housing is housing assistance for low-income individuals. The largest builder of affordable housing units in WeHo is the West Hollywood Housing Corporation (WHHC). WHHC is a collaborative partner of the City of West Hollywood, but it is a separate non-profit enterprise.
I reached out to the West Hollywood Housing Corp with some questions. Three calls to Jesse Slansky, President of the West Hollywood Housing Corp, went unanswered. Two calls to Sam Borelli, in charge of external affairs, went unanswered. I finally had to knock on the door of the offices to get some information.
My question was: Has anybody outgrown their affordable housing unit? The answer from Barbara, who answered the front door that day, was "we don't have those kinds of tenants" and that they had 9,000 applications for 45 openings at one of their buildings. I then reached out to some of the WHHC tenants and heard a host of complaints. My disappointment at hearing those complaints and receiving no return calls motivated me to follow up with my personal attorney. Please remove the West Hollywood Housing Corporation as a beneficiary in my will. Two years prior, I had donated carts to one of their resident buildings in need. Two weeks later, still no call.
The Inclusionary Housing program, managed by City Hall's Rent Stabilization Department, includes the 20% of affordable housing carved into new developments. Lucky tenants score equal amenities inside multimillion-dollar buildings, such as 8899 Beverly or the Domain. While I'm sure that a majority of these units are given to deserving tenants, this is where the favors happen.
One long serving rent stabilization commissioner scored a unit at the Domain without any public disclosure while serving on the commission. It was like the fox watching the hen house and walking off with the prized egg.
Another friend who won the lotto to get his unit got quite successful writing a screenplay. The money went into a LLC controlled by his brother.
A healthy 30 something city council candidate was able to score an affordable unit with a call to city hall during covid while many others were forced out of the city.
Do you remember when I asked Barbara from the West Hollywood Housing Corporation whether any tenants ever make too much money to remain in their units? Her response was that they don't have those kinds of tenants. This week, I posed the same question to a staff member at City Hall. I asked if they were aware of anyone who had grown out of their affordable unit because they made more money or could no longer qualify under the income verification requirements. The staff member replied, "Larry, I had the same question."
You see, if a person makes more money and has to be moved out of their affordable unit, we would expect to see some justification – perhaps there was a unique situation that year at work, or they are dealing with an out of the ordinary bonus at work. We have never heard of an appeal on an eviction due income verification enforcement.
"Housing that is affordable" is an aspiration for all communities, but in West Hollywood, a small city of just 1.9 square miles, most people are priced out. While nationwide homeownership is approaching 65%, in West Hollywood, just over 20% of our housing is owned by residents.
The headwinds facing lower pricing, or affordable housing, for many of us are policies that a) restrict development, b) encourage people to stay in their same units, and c) people taking advantage of the program and d) slow turnover of units.
The simple laws of supply and demand are at work here. Over the years, restrictions on development have not allowed for an increase in the supply of housing. The tallest buildings in West Hollywood are hotels or office buildings. Mandating 20% of affordable housing in each new development needs to be subsidized by the other units in the complex to offset costs, thereby increasing the overall costs for everybody else. Affordable housing for low-income residents is not reaching the neediest. If people go into a subsidized housing situation and don't ever leave it sounds more like an institutional rather than a helping hand.
Each of the goals of rent control, affordable housing, and inclusionary housing are noble in their intentions, but when employed together with restrictions on zoning and development, it has led to the situation we find ourselves in today.. We need to rethink the criteria for those who get affordable housing units, prioritizing those with disabilities and seniors in need. We need to redesign our approach to building housing that is affordable. While the City Council votes to spend $100,000 to study how to pay reparations or a drowned proposal three times that for our own police force, perhaps we should look to study the effects of all these policies on our micro-market. Those policies have led us to the housing crisis we face today.