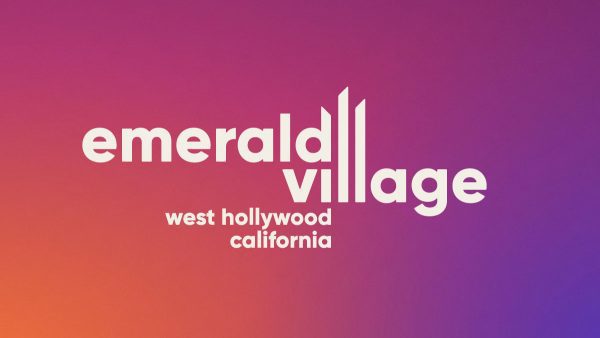 West Hollywood's cannabis travel and tourism board, Emerald Village West Hollywood, is gearing up for a month-long celebration of cannabis culture with its new campaign, "It's 420 Somewhere." The campaign will feature a variety of events, promotions, and activities for both locals and visitors, showcasing the diversity and creativity of the city's cannabis industry and its commitment to community.
The campaign will kick off with open registration for local drag artists to compete in the 2nd annual Queen of the Emerald Village drag contest. The event will take place on Sunday, May 14 at The Artist Tree Studio and Consumption Lounge, highlighting the intersection of cannabis culture and drag artistry. Contestants will vie for the title of Queen of the Emerald Village, serving as West Hollywood's cannabis drag ambassador.
In addition to the drag contest, the campaign includes a milestone celebration for cannabis legacy retailer Zen Healing Collective, which is commemorating its 20th anniversary with a ribbon cutting ceremony on Thursday, April 20. The ceremony will be attended by the Mayor of West Hollywood and will feature live music, food, drinks, and promotions, including Zen Healing's famous BUDDAH BAGS, valued at $420, available for just a penny for the first 100 customers who spend $100.
The "It's 420 Somewhere" campaign also features in-store fundraisers for APLA's AIDS Walk at participating dispensaries and lounges, including CALMA, MedMen, LAPCG, Alternative Herbal Health Services, Zen Healing Collective, theWOODS, Urbn Leaf, and The Artist Tree. Other 420 programming and activities include CALMA's Chronival, a month-long music festival-inspired $4.20 promotion and discounts on brands like Jay-Z's Monogram happening from April 3-23, as well as a KIVA x Fatburger Ketchup Launch Party and Puff & Pen Writing Class with West Hollywood Poet Laureate Brian Sonia Wallace at The Artist Tree.
To help visitors find their way to key cannabis destinations throughout the Emerald Village, customers can pick up a printed copy of the latest West Hollyweed Fun Map in select retailers.
"We are thrilled to kick off 420 Month with our 'It's 420 Somewhere' campaign right here in the city of West Hollywood," said Scott Schmidt, Executive Director for Emerald Village West Hollywood. "This campaign is all about celebrating cannabis culture in the Emerald Village and highlighting its intersectionality with a variety of lifestyles and interests that bring canna-travelers to our businesses from all over the world."
Emerald Village West Hollywood was founded in 2021 and serves as a representative organization for cannabis businesses exclusively in the City of West Hollywood.