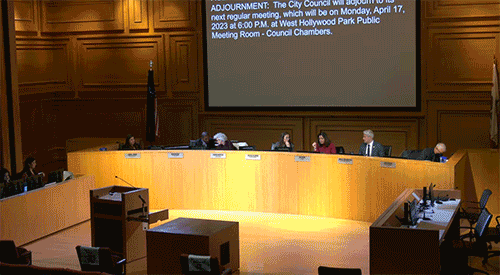 Keely Field, a former Chair of the Women's Advisory Board and direct appointee of Mayor Shyne, made a public comment during Monday night's city council meeting. Field addressed the retaliation of Shyne in which she was removed from the WAB after an interview about the origin of the drug test strips by Renee Sotile and MJ Godges that appeared in WEHOville.
After the article appeared in WEHOville, Field received a barrage of calls and messages from two other Shyne appointees, Shane Ivan Nash and Jackie Steele. Nash serves as Shyne's appointee to the Transgender Advisory Board, and Steele has served as the direct appointee to the Public Safety Commission.
In her public comments, Field went on the record that she has applied as an at-large appointee for the Women's Advisory Board after being removed by Shyne. She then went on to discuss again how the test strips came to fruition and her mission to prevent drug and sexual assaults in the city. "I know that an article that was written by Renee Sotile, who I happen to love, has reached women and men as far away as New York City. This is the power of getting the message out about these 'test my drinks' cards. Assault and druggings are happening in the city every day, and my goal is to prevent them. Whether I'm on a board or commission really won't stop me," the last line referring to Shyne's retaliation and removal of Field from the Women's Advisory Board. Copies of texts from Shyne and Field below.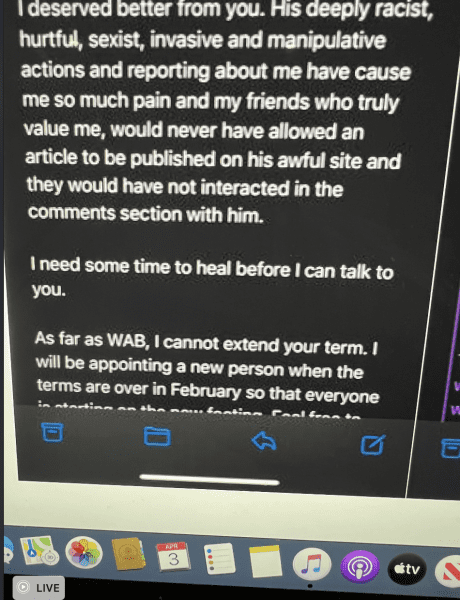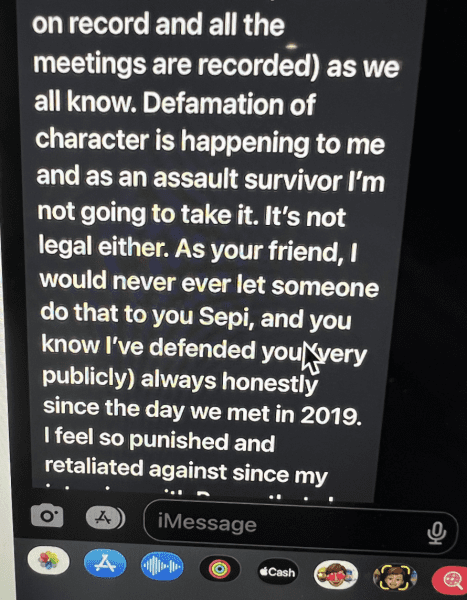 This publication submitted a number of public records requests for copies of the emails and text messages between Sepi Shyne and Keely Field. In addition, public records requests were submitted for further communications between Public Safety Commissioner Jackie Steele and Transgender Advisory Board member Shane Ivan Nash. Both Steele and Nash were said to have been overwhelming Field with a barrage of threats and emails.
At the end of night, Shane Ivan Nash called to make the last public comment of the evening. Nash is also a sexual assault survivor who had accused Field of taking all the credit in her interview with Sotile. Nash spoke, "As a survivor of sexual assault and far too often having trauma of my personal and private life on display for others to debate, while my body still bears the physical damage inflicted by my attacker, add insult to injury my communications were being requested by a local blog owner. It is beyond appalling that someone would request text messages between two rape survivors for their provocative blog."
Keely Field turned over all the respective communications. Field discussed the content of the messages but would only turn them to proper legal channels. WEHOville made its public record requests accordingly.
The submission request came back with "No Responsive Records." with regards to both Nash and Steele. It is not clear if Steele or Nash complied with the public records request.
Nevertheless, Mayor Shyne got in the last word, conflating the facts that it was her attacks on Field and sudden removal from the Women's Advisory Board that caused Field such distress. And that the public records requests were for verbal attacks on Field by both Nash and Steele.
"The toxicity of this blog and continued misinformation and attacks on community members and members of the council. We now have two sexual assault victims. We are a city that is for love, and the majority of our community is for love and safety. And so, per Shane's request, I'm calling out this blog for its very Trumpian right-wing intentions that have created a space for hate."
The above communications appear to be violation of Field's first amendment rights. In addition Shyne's attempt to deflect her own actions on the others are dishonest attacks on the free press.