In Part One of this series, I covered the topic of policing. Public safety is paramount for any community. And part of that continued public safety analysis in Weho and all of California requires a review of seismic issues. The foundations beneath our feet must be able to withstand "The Big One" whenever it finally hits greater Los Angeles.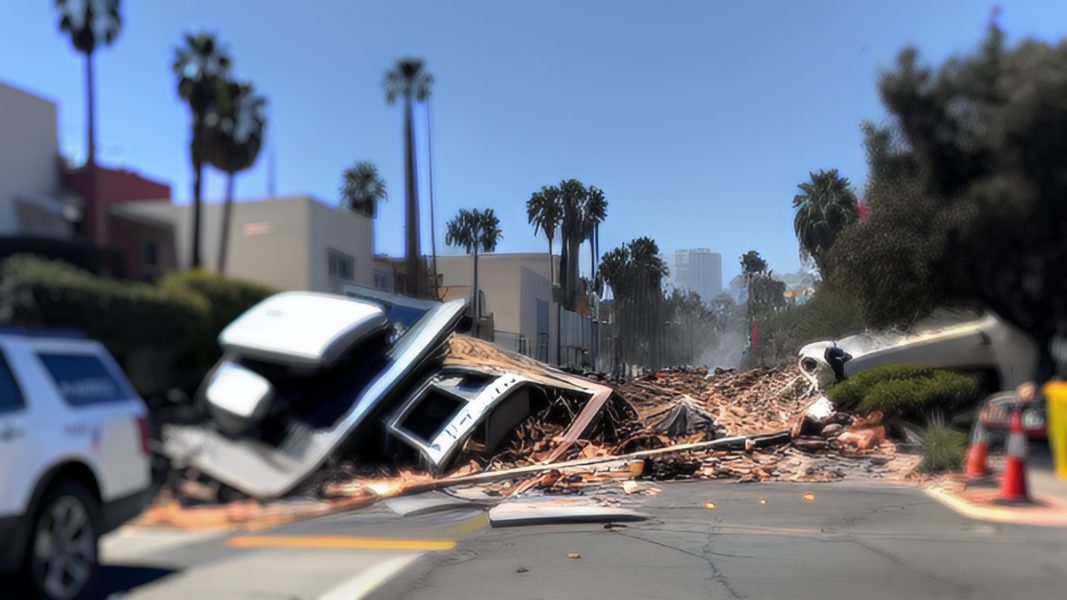 The undertaking to secure the safety of every structure in the City of West Hollywood is massive and overwhelming when you put your head around it. I think the other infrastructure issue which was massive and overwhelming was the transfer of Santa Monica Blvd from the State of California's Route 66 to ownership and management by the City of West Hollywood. I was not on council when that occurred at the turn of the millennium in 1998 – 2000. So, I must give applause to Steve Martin, Jeff Prang, Sal Guarriello, John Heilman and Paul Koretz who made the tough call. These guys voted to shut down our Main Street for 2 years. Hundreds of businesses were lost. Every person in town suffered terrible traffic impacts. There was noise and dust for years from La Brea to Doheny. Yet this had to be done for the "manifest destiny" of the City. We had to have control over Santa Monica Blvd. And you can see the results today. Gone are the ugly railroad tracks down the center of the Blvd where the red cars used to turn into the storage area that is now the Pacific Design Center. Sidewalks were widened to provide lovely outdoor patios for restaurants, cafes, bars and nightclubs. Not to mention having the ability to run the traffic control signals to synch with one another to improve the traffic flow city wide. It was a brave decision to make. They did it. It costs millions of dollars. Much sacrifice was made by so many. And it was the right call.
Which brings us to seismic safety. Same level of impacts. Millions of dollars, Lots of sacrifice by many from landlords to tenants to condo owners to office building owners. But it has to be done. On May 18, 2015, I introduced item 2DD on the West Hollywood City Council Agenda to request a study on residential seismic retrofitting. It was passed without much fanfare since we just needed a report on what was to be done and what it might cost. It took staff over one year to come back with the analysis. On August 15, 2016, the Community Development Department came back with a draft ordinance on seismic strengthening requirements for buildings in the City. It was item 6A. Every building in the city – totaling 4600 structures – had been surveyed. Santa Monica, San Francisco and Berkeley had done this. And Los Angeles was soon to follow Weho's lead. Staff recommended that the effective date of the ordinance be July of 2017 to give staff one year to contact every building owner in the City and go over options.
Here is the problem for West Hollywood. About 80% of our housing stock is apartments. And many of them were built before seismic safety was required. Especially vulnerable were the wood frame buildings with soft, weak or open front walls (I actually live in one of those buildings!). These buildings were constructed in the 1950's and 1960's and have a terrible reputation for collapsing during big quakes. There were 780 buildings in the city that fell in this category meaning thousands of West Hollywood residents could be rendered homeless, hurt or killed in a major earthquake.
There were also problems with some of the huge office towers and condo buildings around the city. Many of these non ductile concrete structures were built prior to 1980 – before building codes would require ductile concrete structures. There were about 120 buildings city wide that fell into this category. Here the potential for human casualties was even higher. My apartment building has 20 tenants. We are a small insular community of people off the Sunset Strip. However, when I think of the buildings with hundreds of people living in multi level structures – I shudder a bit. We have all witnessed the "pancaking" of structures recently in Turkey. God forbid should this ever happen in West Hollywood. And the final category of identified vulnerable buildings – steel framed buildings built before the Northridge quake in 1994. Many of these structures had to be analyzed to determine if they could withstand a severe shaking. There were another 60 buildings in this category.
As you can see, this issue affects thousands and thousands of people in West Hollywood. Almost 1000 buildings in the city were potentially hazardous during a major quake. But who would pay for the repairs and seismic retrofitting? Landlords objected saying they could not afford it – especially with rent control inhibiting their ability to raise rents to cover the costs. Some tenants were on fixed incomes and could not afford to increase their rents to pay for the proposed seismic improvements. And then there was the philosophical debate on whether we could mandate tenants paying to improve the property that belonged to an owner – even if it might potentially save their lives. Condo owners screamed at me that the city was going too far by trying to compel them to improve their condo buildings against their home ownership will. One gentleman even told me he would take responsibility if everyone in his building died in a major quake (ummmm …. As if?…..).
So getting through this debate and process required using major political capital. What that means is listening to people, getting yelled at, getting threatened with lawsuits, being very unpopular with everyone in town from tenants to property owners. And yet in the back of all of our minds – was the hidden acknowledgment that the Big One was going to come. A 7.0 or 8.0 on the Richter scale that would impact every soul in the city. And the potential for loss of life and destruction of property was significant. So, it had to be done. Why be on the city council or a politician if it meant trying to remain popular at the cost of lives?
Credit must be given where credit is due. The lion's share of the credit goes to the City Staff – especially the community development department. They spent countless days with meetings, angry property owners, looking over options, providing guidance to the city council. We were going to get through it and do it. 4600 structures was doable – it was just going to take time. We had the meetings. We did vote to make the property owners 100% responsible for the improvements without rent increases. We did agree to phase in the improvements over time to give property owners the flexibility to find the funding to get it done.
And then COVID hit in 2020. And I lost my council seat in November of 2020. And since then, this issue has fallen on the back burner. But you know what has NOT fallen on the back burner or evaporated? The real distinct possibility that a major quake is going to hit LA soon. It has been almost 30 years since the Northridge Quake. We are due. We are overdue. You know it. I know it. We all know it. What's to be done?
I watch the current council and see vast amounts of time being spent on event planning, awards and proclamations and petty infighting. I am hoping that one or more of them read this article and pick up the ball where I left it back in 2020. What is needed?
· How many buildings were identified as potential immediate problems across the City?
· How many of those buildings have had their seismic issues handled and retrofitted?
· How many buildings are left to be done? What is the obstruction?
· If it's financing, what are funding options? State or FEMA funds? Local government funding from LA County? Short term loans from city? Potential rent increases for those tenants who are able to afford an increase to cover the retrofitting. It's all about dollars at the end of the day. Where to get the funds? How to apply the funds? Get the work done.
· Time to go back to the condo owners. Assess the structures. Have real conversations about the potential devastation. Share what data we have about what the approximate costs and time delays have looked like in other city buildings. What funding sources can we help the HOAs find?
Yeah. This is real work. It's hard work. It 's a heavy lift. And it must be done. If it isn't done, then we will all look back with the "shoulda, coulda and woulda" thoughts. And how tragic it would be if we lost people due to a major quake in or around Weho. And the guilt of knowing that if we had used a little elbow grease and hard work – those lives might have been saved.
Come on current council. Focus on what's really important. This is a BIG ONE – to prepare for the BIG ONE. Nobody wants to do it. Yet it must be done. Who is up for the challenge on the current council?
It's just a matter of time before the unspeakable….. happens.