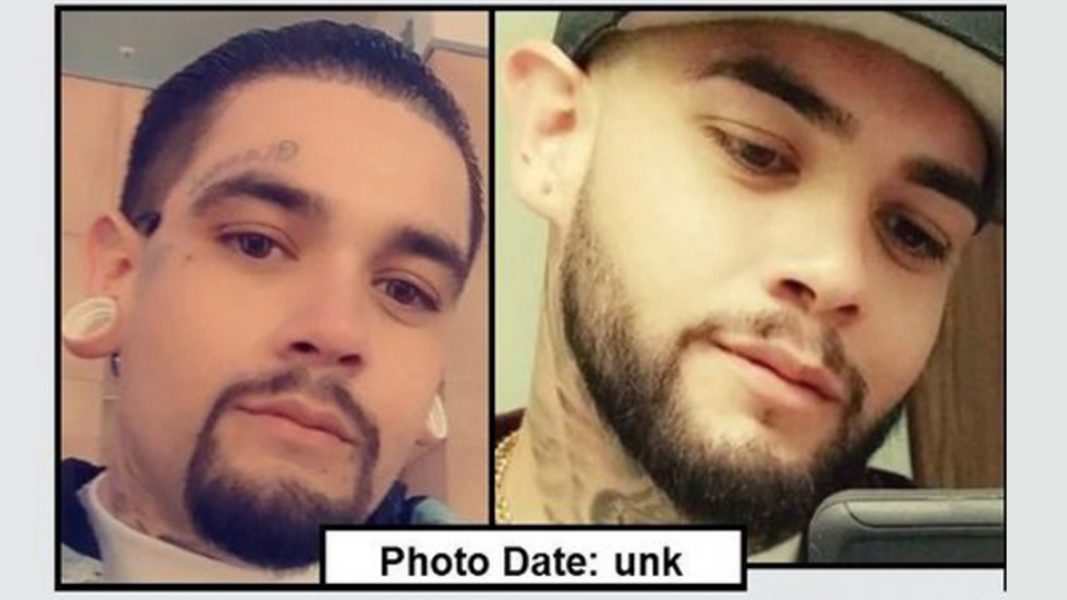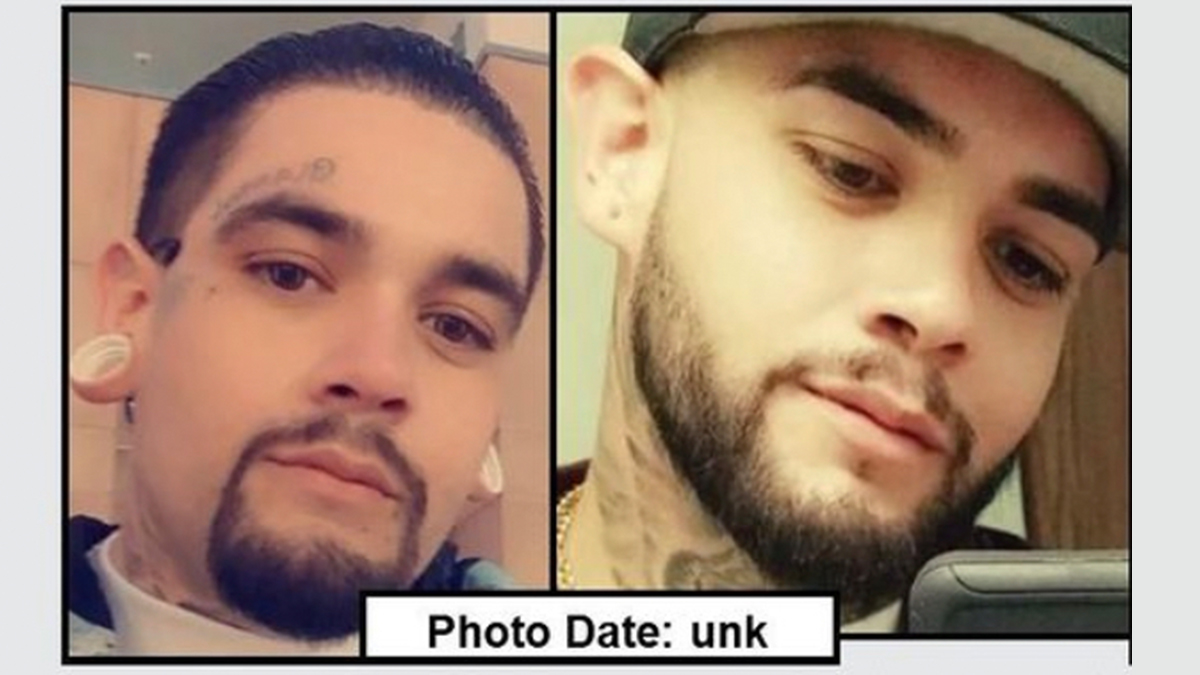 The suspect on the run from the sheriff's department after a massive, unsuccessful standoff in one of West Hollywood's most populous areas on Friday has been identified.
Deputies have named Joshua Findley, a 31-year-old Hispanic male standing 6′ tall and weighing 210 lbs., as the man who allegedly fired multiple shots inside a West Hollywood apartment complex Friday, injuring a woman in an adjacent unit.
The Sheriff's Department, assisted by LAPD and Beverly Hills PD, deployed dozens of police units, armored vehicles and even a helicopter to the scene, only to find out 10 hours later that Findley was not, as they thought, barricaded in his apartment.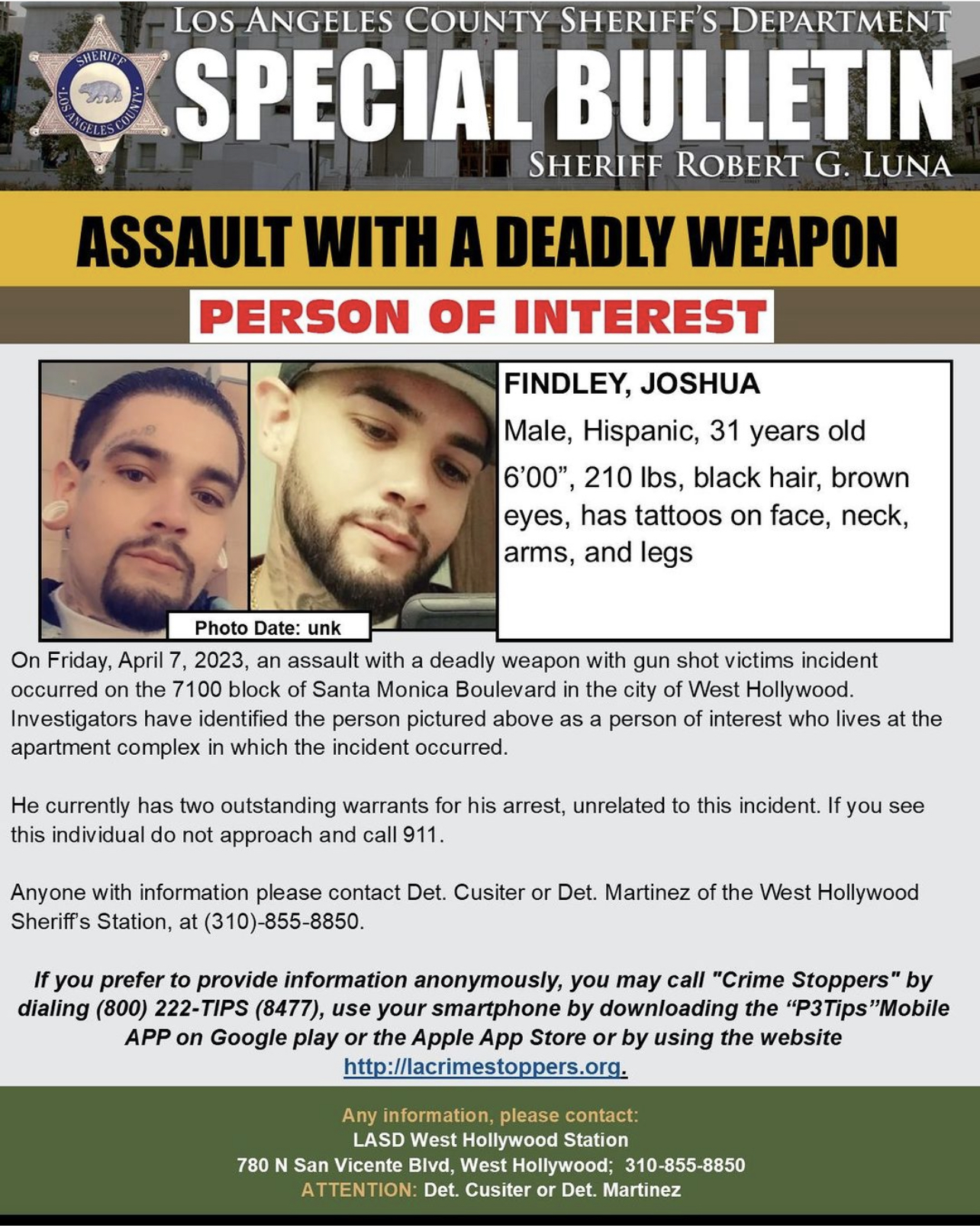 Findley has black hair and brown eyes, and he has tattoos on his face, neck, arms and legs. He has two outstanding warrants from unrelated crimes. If you have any information on him or his whereabouts, you are urged to call 310-855-8850 and speak to Detective Cusiter or Detective Martinez.
The shooting was reported about 8:15 a.m. at the building at Santa Monica Boulevard and La Brea Avenue, according to the sheriff's department. A sheriff's spokesman told KNX News at the scene that the woman — in her 50s — was shot twice, once in the upper body and once in the lower extremities by bullets that passed through the wall of her apartment