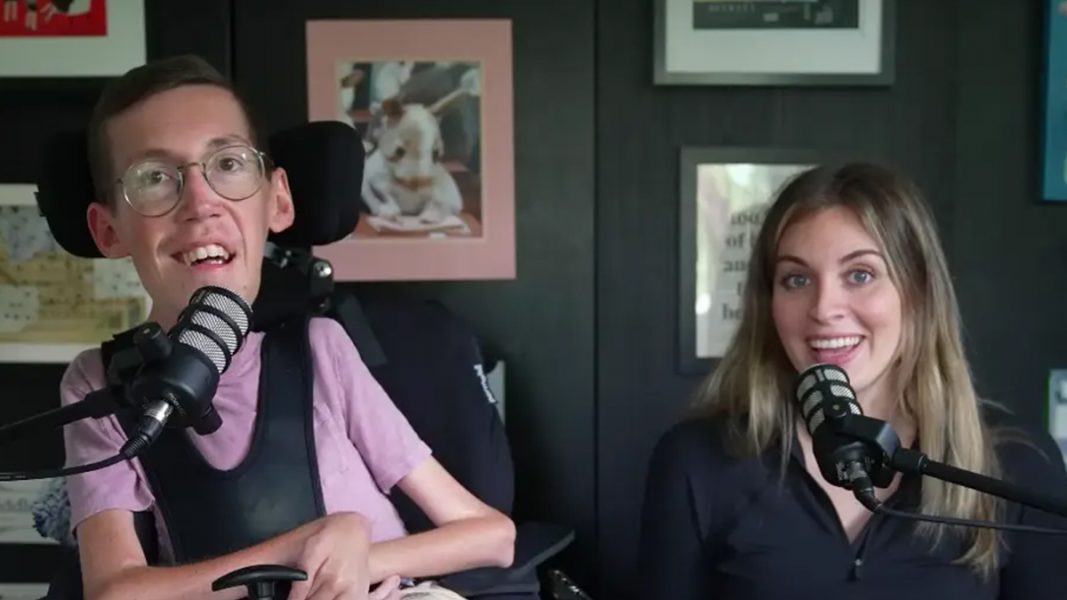 West Hollywood is changing a much-hated parking rule after disability advocates Shane and Hannah Burcaw fought a ticket they received last month.
The Burcaws run a popular YouTube channel that documents the life and love story of the couple, better known as Squirmy and Grubs, one of whom is disabled. On a recent episode of their podcast "Junkyard Mayhem," they discussed their experience getting ticketed for reversing into a parking spot late last month after meeting their agent for lunch in WeHo.
They explained that parking in the area was challenging, and most spots did not work for them because their car required three feet of clearance for Shane to get out with his wheelchair. After searching for a parking lot, they found only one spot, but it was on the wrong side for Shane's ramp, so Hannah reversed in. They later spotted a sign that said "head in parking only."
Hannah could not understand the reasoning, and she's not the only one. WEHOville readers pointed out the same issue in February.
There were no other parking options, so the couple decided to risk it.
They returned from lunch to find a $60 fine with the note "failure to obey sign."
Hannah took a photo of Shane in the area and wrote an appeal to the parking enforcement office, who denied it five days later.
Two weeks later, the couple posted an update saying the rule had been changed after one of their followers emailed City Council, who said the rule existed so "parking officers don't have to walk around the vehicle to check the plate number." Hannah called it "the most asinine reasoning behind that rule that I have ever heard."
But in light of their situation, City Hall decided to avoid further "unintended repercussions" and told the couple they'd remove the signs from all of their parking lots in West Hollywood. Now, you can pull in or back up into any parking spot in town.
An official with West Hollywood parking enforcement confirmed the regulation change in a statement to Insider that the head-in parking requirements existed "to facilitate the City's license plate recognition system used for parking enforcement." The statement added, "The City of West Hollywood is appreciative about the constructive feedback it received regarding these impacts. As a result, the City has responded by removing head-in parking requirements and related signage from parking lots in West Hollywood."