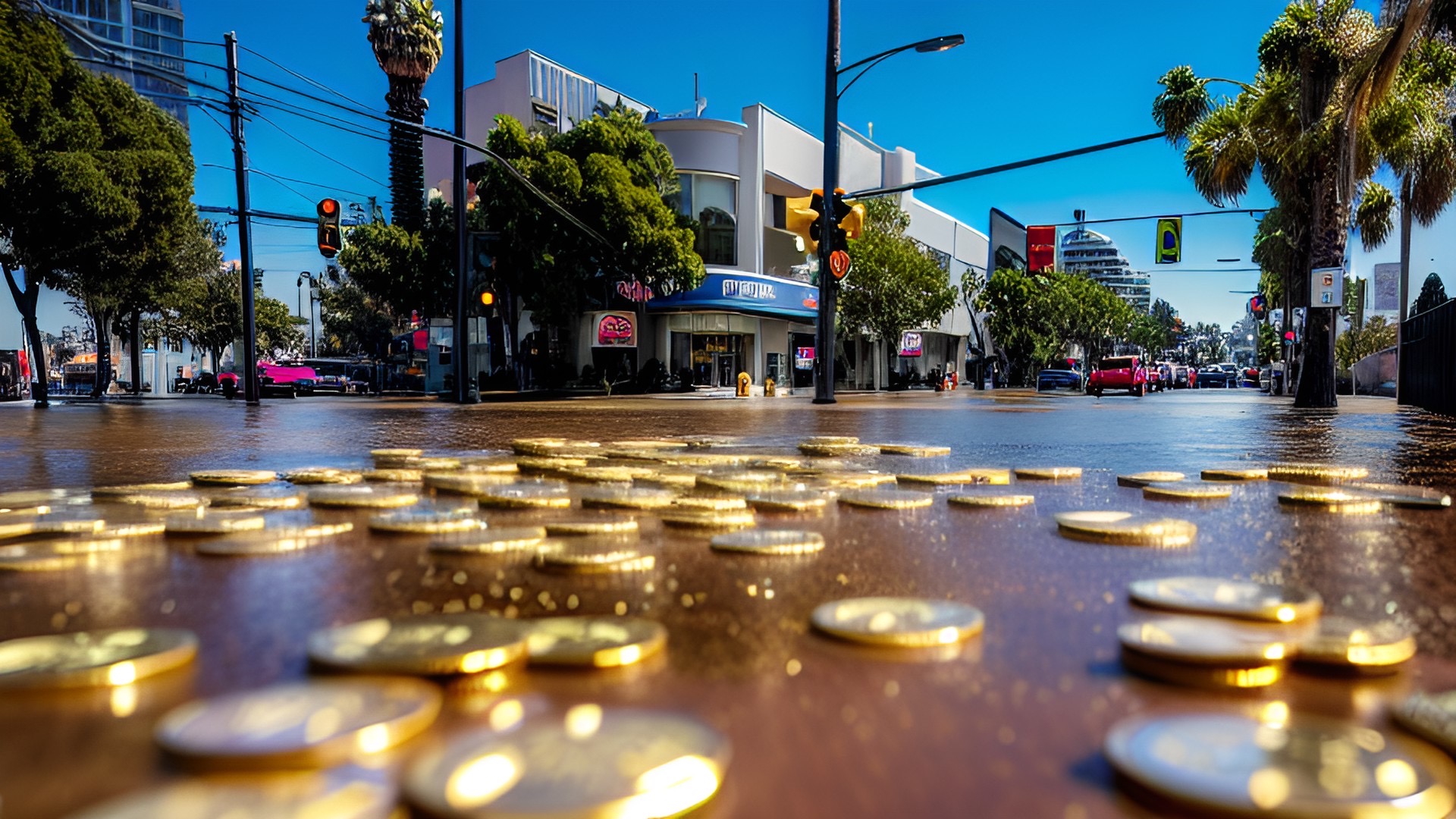 It's mind-blowing to think about the amount of money that flows in and out of West Hollywood. 
In fiscal year 2022, the city brought in $135,000,000 and spent only $113,000,000 — an intentionally lean year of expenditures that helped restore the city's reserves, now at $155 million, back to their pre-pandemic levels.
At Thursday, Finance & Budget Subcommittee, Mayor Sepi Shyne and Mayor Pro Tem John Erickson tried to capitalize on the good news.
"So we're not seeing any negative impacts of the hotel worker ordinance or the minimum wage increase?" Erickson asked City Manager David Wilson.
"It's hard to say," Wilson replied, noting that the city doesn't know the expenses private businesses incurred.
This year's revenues are already exceeding expectations, and City Hall appears ready to go shopping, with an estimated $139.6 million in budgeted expenses by the end of the fiscal year.
Where does that money come from?
| Revenue Source | Percentage |
| --- | --- |
| Sales Tax | 26% |
| Transient Occupancy Tax | 22% |
| Property Tax | 18% |
| Other Taxes | 10% |
| All Other Revenues | 09% |
| Parking Fines | 05% |
| Parking Meters | 05% |
| City Permits | 04% |
Most of it comes from sales tax (26%), then from taxes on hotel stays (22%), followed by property taxes (18%). 
The city is making bank from parking meters, permits and penalty fees, which brought it in almost $14 million in fiscal year 2022. That's a whopping 10 percent of WeHo's budget — the average American city only generates 3% of its revenue from that source, according to National League of Cities.
And where is this money going?
| Expenditure Category | Percentage |
| --- | --- |
| Personnel | 34% |
| Public Safety Contracts | 22% |
| Other Contract Services | 21% |
| Operating Costs | 08% |
| Financing Uses | 07% |
| Social Services Contracts | 05% |
| Capital Projects | 03% |
More than one-third of it is spent on personnel for the city. 
The city's FY23-24 Operating Budget says:
Personnel costs are the City's single largest operating expenditure, accounting for approximately 37% of General Fund operating expenditures in the FY23 budget. The compound annual growth for personnel costs from FY19 to FY24 is 6% and includes the addition of 19 new staff members over the same period.
20% goes to public safety contracts, including the L.A. County Sheriff's Department, L.A. Fire Department and the Block by Block security ambassador program. 
The "wealth" of social services touted by city leaders only gets 5%. Operating costs come in at 8%, "financing uses" 7% and a mere 3% goes to capital projects — roads, parks, etc. 
The conspicuously vague "Other Contract Services" gets 22% — this year, that's looking like more than $30 million.
Other points of interest:
Cost-of-living increases bumped expenditures across the board, some as high as 7.6%.

It looks like the Sunset Strip will be getting security ambassadors, according to Mayor Pro Tem John Erickson. Block by Block's budget increased by $2 million to staff the positions City Council requested.
| Name | FY2020 Actual | FY2021 Actual | FY2022 Budgeted | FY2023 Budgeted | FY2024 Budgeted |
| --- | --- | --- | --- | --- | --- |
| Legislative & Executive Department | $5,824,223 | $6,682,356 | $6,722,967 | $5,021,204 | $4,865,556 |
| Administrative Services Department | $10,489,160 | $4,466,329 | $4,498,298 | $7,956,998 | $8,001,740 |
| Finance & Technology Services Department | $16,972,602 | $12,008,397 | $16,560,997 | $17,993,522 | $18,532,566 |
| Public Safety Department | $25,328,892 | $23,603,849 | $23,816,077 | $27,669,644 | $28,079,803 |
| Human Services & Rent Stabilization Dept | $10,768,988 | $11,356,880 | $10,621,524 | $13,007,299 | $15,109,377 |
| Facilities & Recreation Services Dept | $15,958,061 | $13,908,198 | $19,022,884 | $23,463,239 | $24,193,534 |
| Planning & Development Services Dept | $8,967,512 | $7,180,729 | $8,506,216 | $9,163,390 | $9,059,142 |
| Public Works Department | $10,129,689 | $9,475,704 | $10,147,596 | $11,652,197 | $12,260,891 |
| Communications Department | $3,380,130 | $3,491,779 | $4,073,112 | $4,315,281 | $5,124,447 |
| Economic Development Department | $2,284,932 | $1,366,051 | $1,510,977 | $3,351,815 | $3,511,432 |
| Development Impacts | $1,146,521 | $1,718,711 | $2,096,365 | $1,713,576 | $1,762,555 |
| Community Services | $3,997,449 | $2,812,923 | $3,322,834 | $4,936,256 | $5,124,678 |
| Total Expenditures: | $115,248,159 | $98,071,906 | $110,899,847 | $130,244,420 | $135,625,721 |