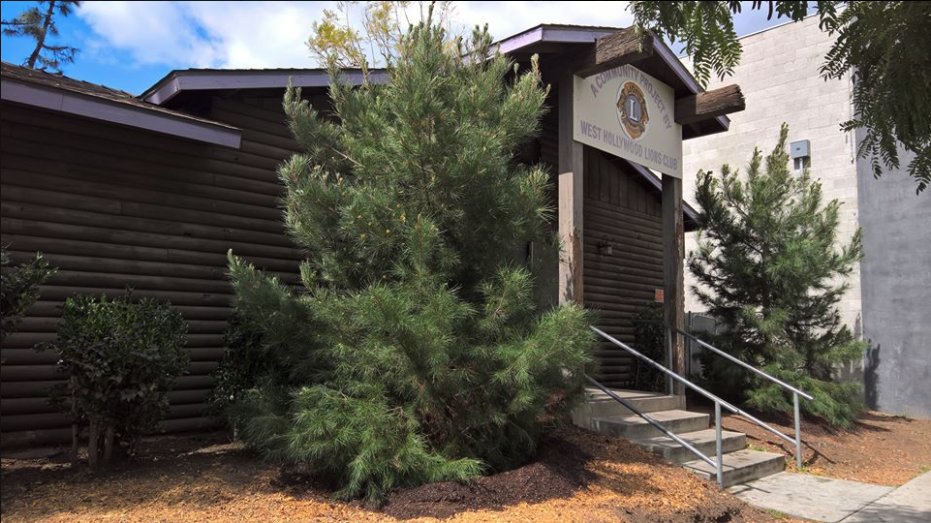 This issue is very personal to me. I come from an extended family of alcoholics. My grandfather died of the disease. Immediate family members have been plagued by numerous DUI cases. As for me, I walked into the 12 step rooms of recovery in 1996 and haven't left – over 26 years ago. No alcohol. No weed. No drugs. No poppers. Nada. Nothing. Zilch. Oh – I have read the false comments over the years from persons who have questioned my recovery. Their opinions of me really don't matter. I know the truth and stand by it.
I was a teenager who explored alcohol and drugs on the Sunset Strip in Weho during the 1970's. Yowza. That was a period of time onto itself in Weho. Laurel Canyon was in full force musically. The bands and the weed were proliferate. Cocaine was plentiful. And lots and lots of gin and tonics. My fake ID took me across the vast expanse of the nightclubs on Sunset Strip (and then Studio One in Boystown). At first it was fun. Then it was fun with problems. Then it was just problems.
I had to surrender to the fact that I had a disease. Not my opinion. Alcoholism is recognized as a disease. Period. The simplistic notion of Nancy Reagan to "Just Say No" may apply to many people who only experiment with drugs – but doesn't work with alcoholics and addicts. Physically, it's an allergy. Once I start – I don't stop. (I had stopped and started again hundreds of times). Mentally, the mind of the alcoholic/drug addict tends towards obsessive compulsive to the brink of insanity. The mind spins round and round and round on false presumptions and erroneous conclusions. And spiritually – there is an emptiness and loneliness in the soul that makes annihilation and oblivion considered options.
To understand recovery and discuss the part the City should play in it – a quick review of treatment options. Detox is usually 1-2 weeks to get somebody off alcohol, heroin or any other drug where dependence is extreme. Rehab is usually 30 days live in program to reboot life (for crystal meth – rehab usually means 6 months of time). Sober living is living with other persons in recovery under a mutual roof while continuing to do daily/weekly 12 step meetings while looking for that first sober job and first sober apartment. Many have traveled this path.
But not everyone. Some have a "higher" bottoming out where they keep their job, career, housing, family in tact – and do not need any of these services. Instead, individuals by the thousands go to 12 step meetings throughout the week to maintain their own recovery and help others to recover as well. How does that work? Why is it effective? Why do millions around the planet attend 12 step meetings since 1935? I don't need to guess on how and why it works. All I know is that it does work when alcoholic helps fellow alcoholic. I have witnessed it happen in hundreds of cases around West Hollywood. Does it work for everyone? No. But it DOES work for those persons who are willing to do
the work of the 12 steps with sponsor and fellows in recovery. And it has been continuously working for almost 100 years now for hundreds of thousands of people.
Back in my second term in office (2005-2009), I was the Secretary of the 12 noon meeting that happened weeklyat the MCC Church (where Fresh Corn Grill is located now) on Santa Monica Blvd near Huntley. The Rev. Neill Thomas informed me that the Church was moving to Los Feliz and would soon be closing permanently in West Hollywood. The Church hosted dozens of meetings weekly and this meant the displacement of hundreds of people who would need to find new meeting space for each of their meetings. There is no person "in charge of AA". Each meeting is autonomous from the others.
As I was walking down Robertson Blvd – I noticed a building at 626 Robertson Blvd near Melrose called the Werle Building. It was boarded up and appeared abandoned. I called the City Manager Paul Arevalo and asked him "who owns the Werle Building?" He repled: "We do. The City owns it." I asked: "What do we use it for?" He replied "storage". I then told him how dozens of meetings were being displaced with the closure of the MCC Church and asked if we could move the storage areas and set up chairs and a coffee pot for 12 step meetings. He said: "Yes. But only temporarily. That building is slated for demolition as part of the new West Hollywood Park plans". Your colleagues Abbe Land and John Heilman want to turn it into a Tiny Tots Playground area".
Fine. We would take it. After all, 12 step meetings occur in church basements, living rooms, garages and dens – anywhere that we can set up a coffee pot and chairs. We would make it work. We kept data and tabulations on how many people were coming to our meetings at the Werle building. By the end of the first year of use, we were counting 8,000 visitors per month at the 12 step meetings at the Werle Building. There were 300 children living in West Hollywood at that time. And not all of them were "Tiny Tots". Some were infants or teenagers. It made NO sense to me to tear down a building that served 8,000 visitors a month who were trying to get off drugs and booze – to make room for a few hundred tiny tots. The City Manager reminded me that was a political question for the council to determine.
About the same time, my friend John D'Amico declared that he was running for City Council. I knew that he had friends and family in recovery and the issue would be important to him. He gave me his word that he would support the permanent use of Werle for Recovery IF he got elected to council. I began chatting with my other friend and colleague Jeffrey Prang about what I envisioned. He said he would go along with it ONLY if we also provided space for the One Archives at the Werle Building. I had personally committed to giving the top floor of the building to the June Mazer lesbian archives as a way to thank lesbians for the critical role that played during the AIDS epidemic. So, if John D'Amico won his race – I just might have 3 votes to make the change permanent. (I knew that John Heilman, Abbe Land and Lindsay Horvath would form a block against the proposed change in use). D'Amico won. And I had the 3 votes to give the West Hollywood Recovery Center a permanent home. The 501(c)(3) organization had been around for years wandering from location to location. Now, they would have a permanent home and space.
Then we set off to figure out a way to save the Log Cabin from demolition. A few prominent developers had eyes on the site for redevelopment. The corner of Robertson and Melrose was really happening. It could be transformed into luxurious housing and luxurious retail space with luxurious restaurants. But they had not witnessed what I saw in that Log Cabin. I saw thousands of lives over the years transformed into successful, happy, joyous and free beings. There was no price tag to be
placed on the stories of recovery at the Log Cabin. John D'Amico and I began a series of meetings with Beverly Hills to initiate the transfer of the property from Beverly Hills to West Hollywood – which eventually happened.
So, what is happening these days? Well, I am hearing the whispers and conversations about the City of West Hollywood wanting to take back the Werle Building for Administrative Office Space and moving all the meetings over to the Log Cabin site. Or in the alternative, tear down the Log Cabin and build a multi story building to host and house all the meetings on the West side of Robertson so the City can take the Werle Building back.
And I sigh…….
It seems to me – that the City has declared a War against Crystal Meth. And a War against homelessness. And a War against criminality. And a War against domestic violence. I get it. All admirable goals. But to then not make the connection between the thousands of sober individuals who patronize the West Hollywood Recovery Center and the Log Cabin tells me that there is a lack of understanding on how the 12 step meetings fit into the community solution to these urban ills.
I know the City likes to host lots of special events. They are excited when they get 20 members of the public to show up. They are elated when they get 30 or even – wow! 50 people showed up. And oh my word – we got 100 people to show up for a city event! What a success!
Every Sunday morning at 10 a.m. at the Log Cabin, the Clean and Sober meeting of AA hosts between 120-130 people in recovery at that one meeting on that one Sunday. There is no advertisement. No special notice to residents. Nothing unusual about each Sunday morning. And across the street, every Saturday morning at 9 a.m. at the Recovery Center – the "Survivors" meeting of AA founded during the AIDS epidemic hosts between 40-60 people at that one meeting in the Werle Building. And those are just two individual meetings. How many meetings occur at the West Hollywood Recovery Center and Log Cabin currently?
According to their website, there are 80 meetings PER WEEK that occur at the 2 locations! That means over 300 meetings per month of recovery! The smaller meetings may have one dozen people. The larger meetings have over 100 every time. As you can see, there are well over 10,000 visits per month at these 2 sites.
And that translates to thousands maintaining their jobs. Paying their rent. Making happy memories with families and friends. Finding peace and serenity. And most importantly – finding purpose.
How do you compare those results with "administrative office use by West Hollywood". You cannot.
John D'Amico and I are no longer on council to protect these vital and restorative uses of these buildings. I do pray and hope that the new council will see the connection between their goals of reducing homelessness, reducing crime, reducing meth use, reducing domestic violence and the continued use of BOTH Werle and Log Cabin for community recovery. It is literally a matter of life and death for thousands.